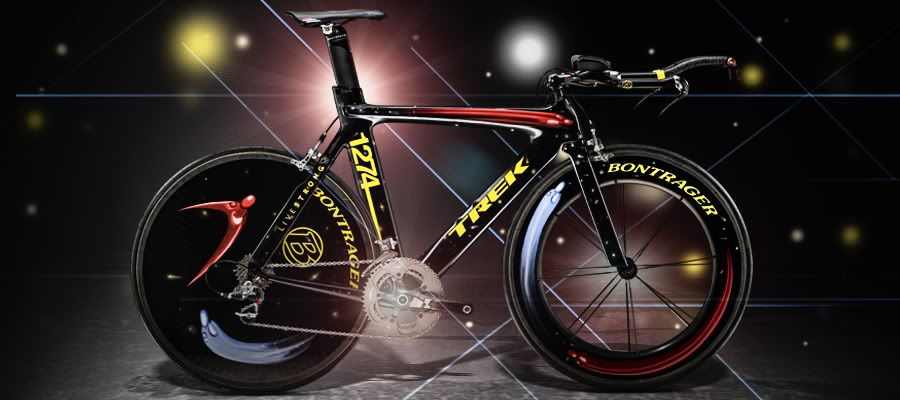 I have to admit that Lance Armstrong's custom bike paint jobs have always left me somewhat dubious. If I wanted to be cynical, then I could point out how the whole project isn't very far off of
Chicago's Cow parade
, and all of the imitations that have come since. The one thing that has kept me being a complete cynic has been Armstrong's palpable pleasure in the creations by the chosen artists and designers.
The
report
from the Sotheby's auction "
It's about the bike
" has come in, and with some interesting results.
Unsurprisingly, the
butterfly adorned bike
by
YBA
(perhaps
MA
BA is more appropriate these days?)
Damien Hirst
fetched the highest price of $500,000. For all we know, Hirst and an anonymous investor group bought the bike back.
It wouldn't be a first
. A distant 2nd to Hirst, was the considerably more understated
bike
by Japanese artist
Yoshitomo Nara
, which went for $200,000. In third place comes street artist, turned hipster entrepreneur
KAWS
, who's surprisingly
elegant design
brought in $160,000.
Perhaps the biggest surprise - to me - was the fact that the
Trek Project 1 bike
, created when Armstrong announced his comeback from retirement, hauled in $130,000. Unlike the other bikes, this one was created by a group of anonymous designers, as opposed to a group of anonymous designers working for a famous artist and/or designer. Then again, the bike has a
good story
.
I had expected the
fussy and frilly bike
done by street artist turned
copyright infringer
Shepard Fairey
, to bring in a bit more than the $110,000. I guess that's what happens when you let yourself get over exposed? Maybe he should have asked Damien Hirst for some suggestions?
The $110,000, that the
shiny black bike
created by designer Mark Newson, brought in was also slightly lower than I anticipated. especially considering how high his work
soared
not so long ago. Then again, I haven't followed his market value for a while.
So, a night of surprises. That is, apart from poor old
Kenny Scharf
. I've never been a big fan of his bubble gum pop art. Too slick, trick, shiny. All gloss, no glory. That said, this time he came up with a reasonably attractive and - for him - understated design. Perahaps too understated, because his creation only managed to bring in a 'meager' $45,000. Poor guy.