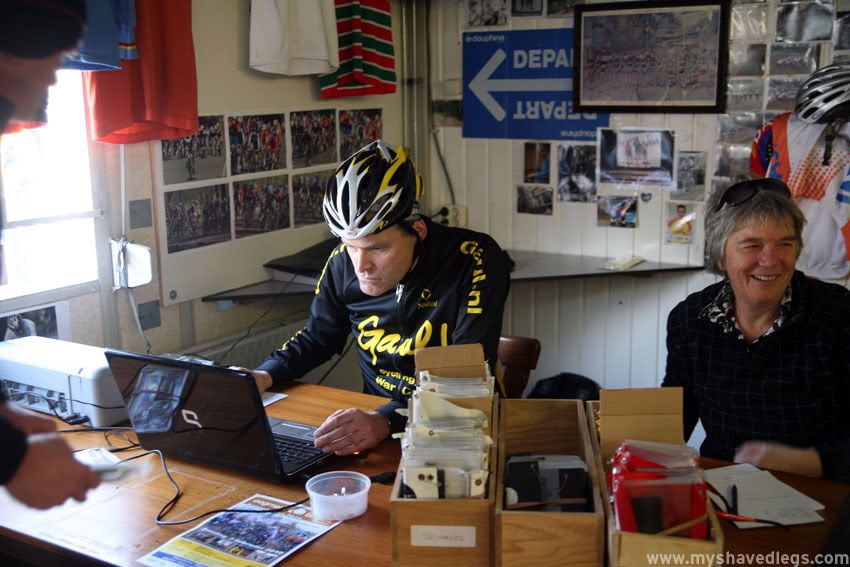 Even the volunteers at sign in are required to wear helmets.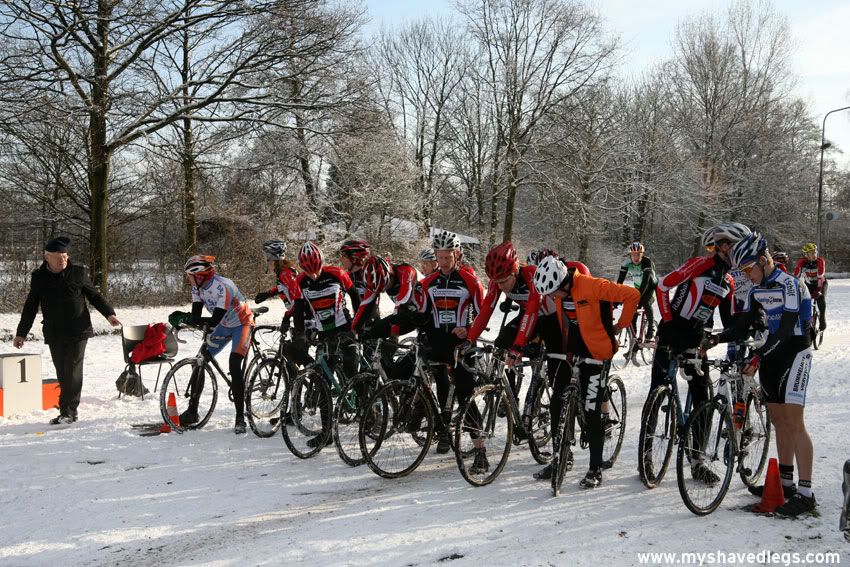 The boys from the 'burbs crowd the line.
The boys in black, hang out in the back...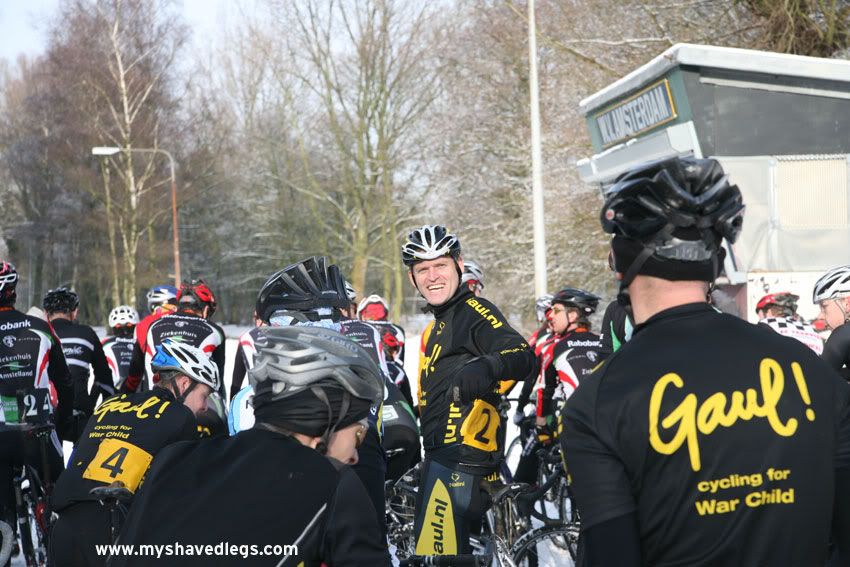 ...and chew the fat.
Off they go.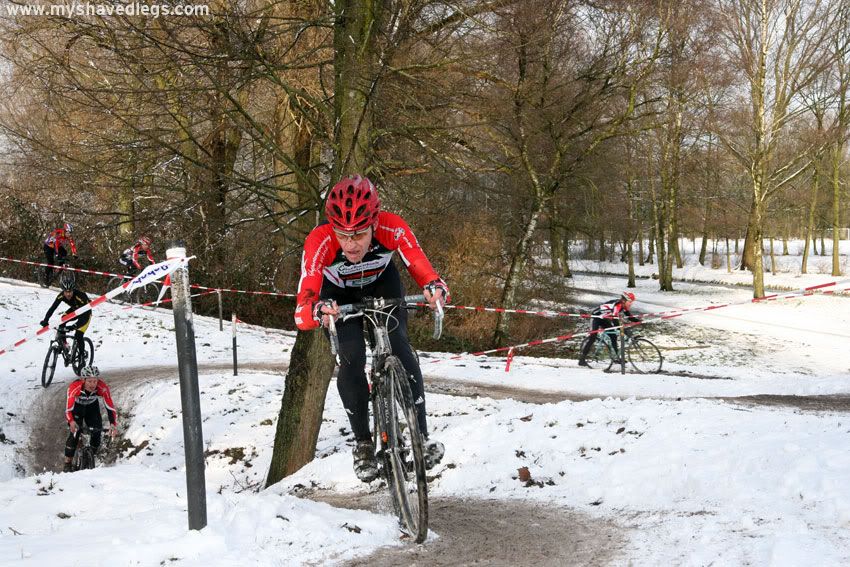 Some race.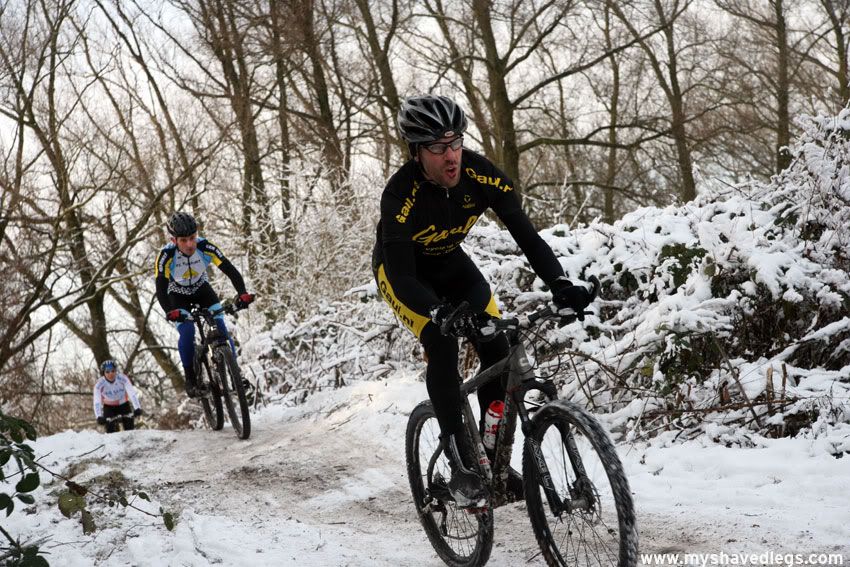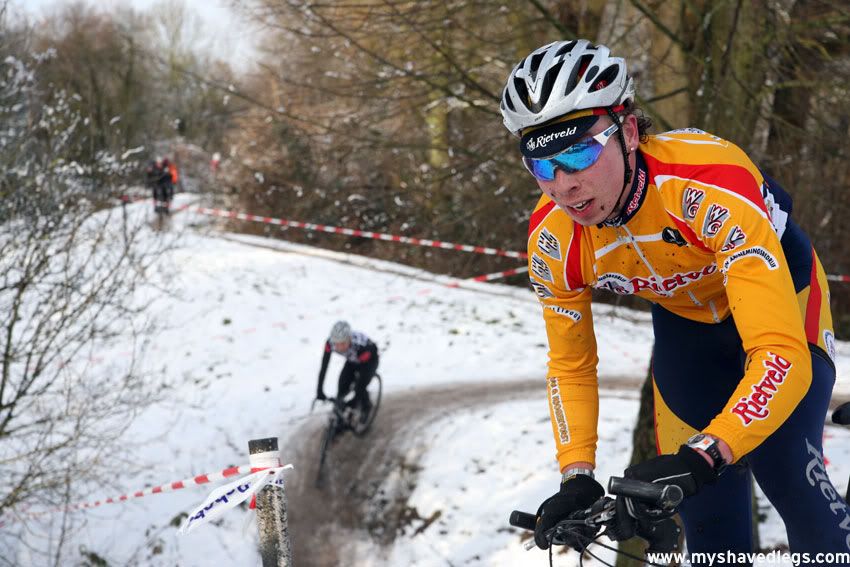 Others chase.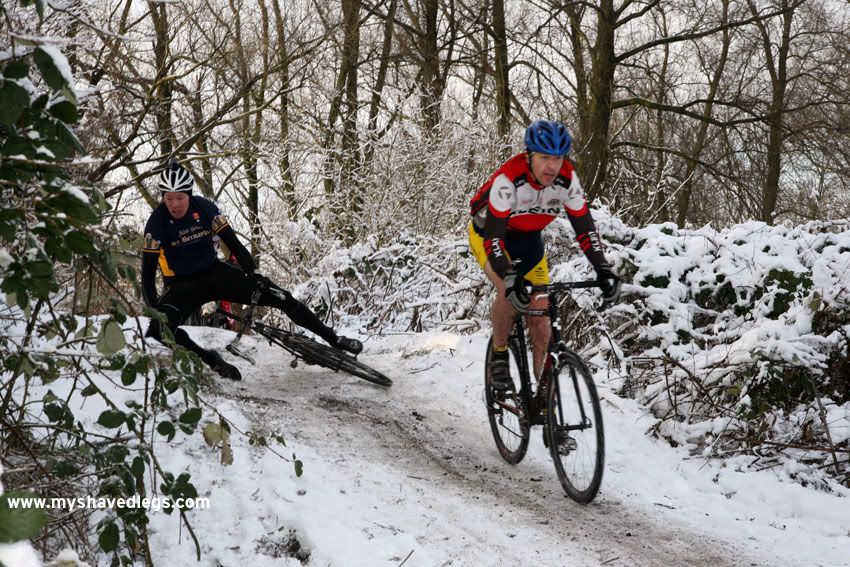 Or nearly fall on their face.
But only one person will remain in first place.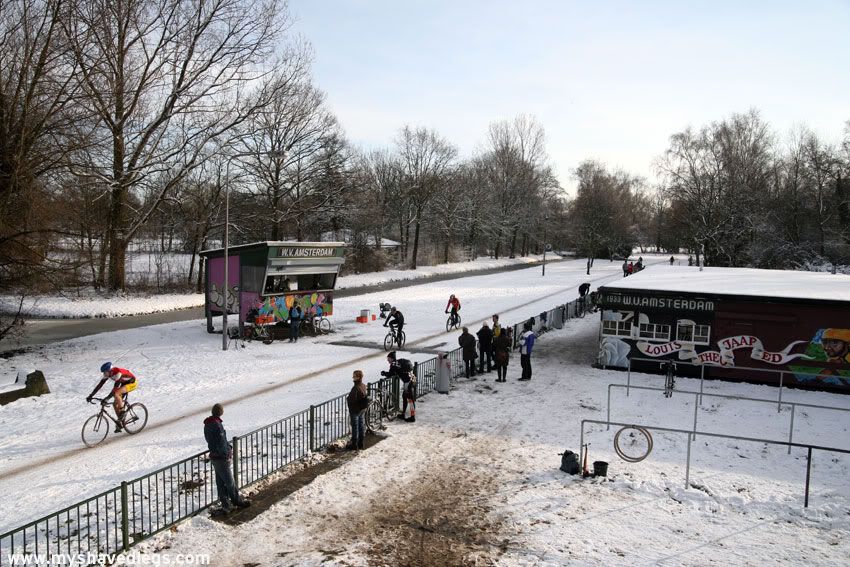 The long view.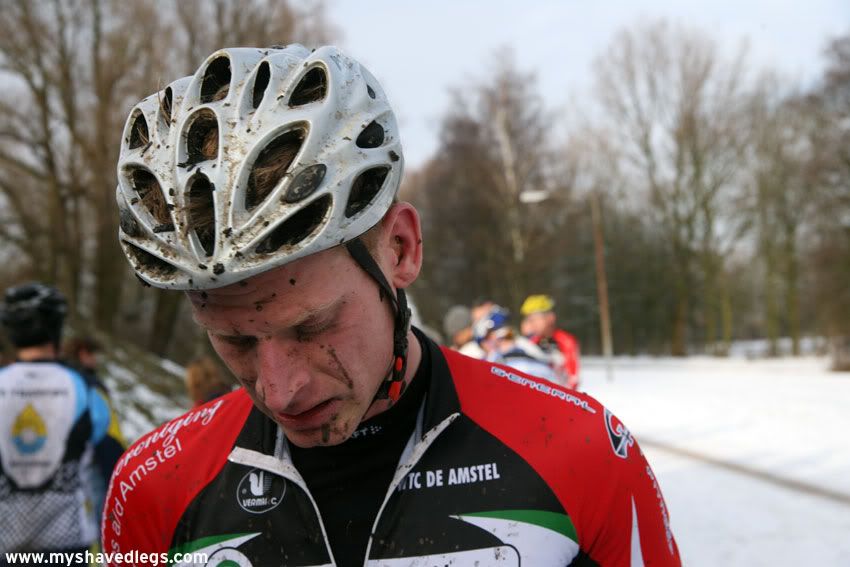 The aftermath.
WTC
Flowers (Juniors)
WTC
Flowers (Seniors)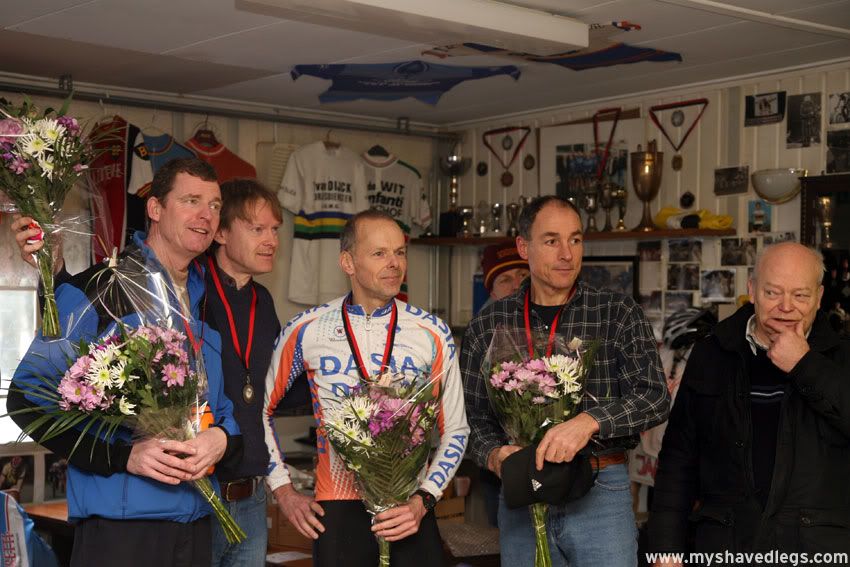 WVA
Flowers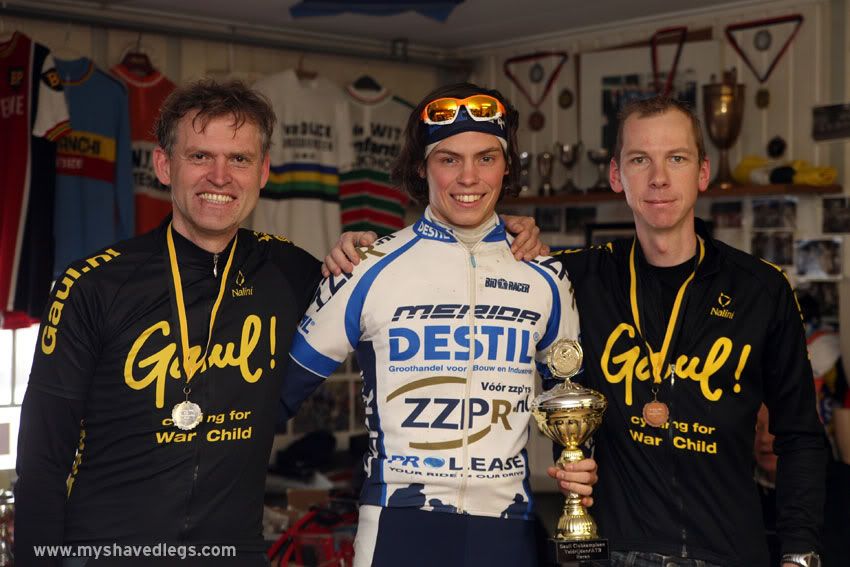 Gaul
Flowers
*translation: Club championship Cylco-cross/Mountain Bike.