Yet another season comes to a close, and that means one thing:
Sluitingsrit
. For those that live in around Mokum, a Sluitingsrit involves: a kids race; a 2 man TT; and one last hour + (X) laps around Sloten sports park for the year.
I could bore you with tales of my first 2 man time trial since the early 90s, but I won't.
I could write a detailed report of how I continued my 2 man TT experience in the subsequent road race, but I won't.
What I will do is present a series of snaps, taken after the race, when the fun began.
The race is over, and the crowd patiently waits for the prize giving ceremony.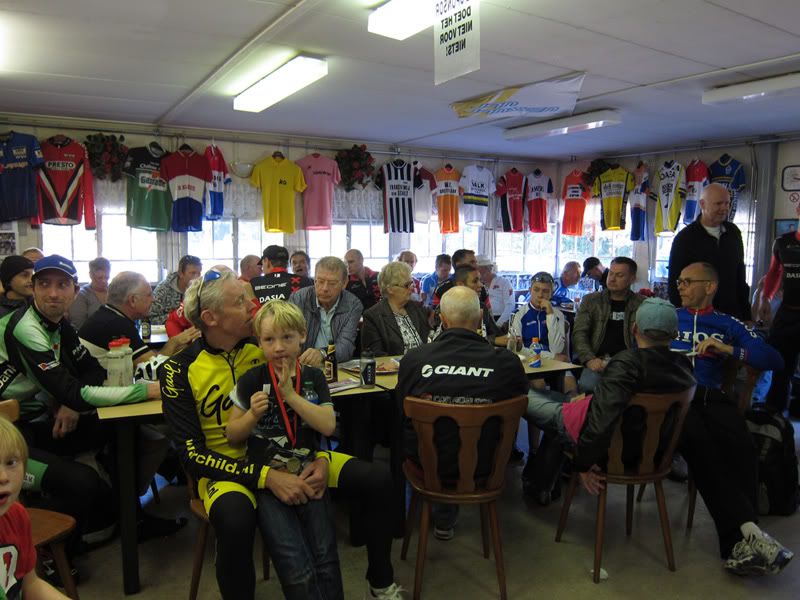 Some sit.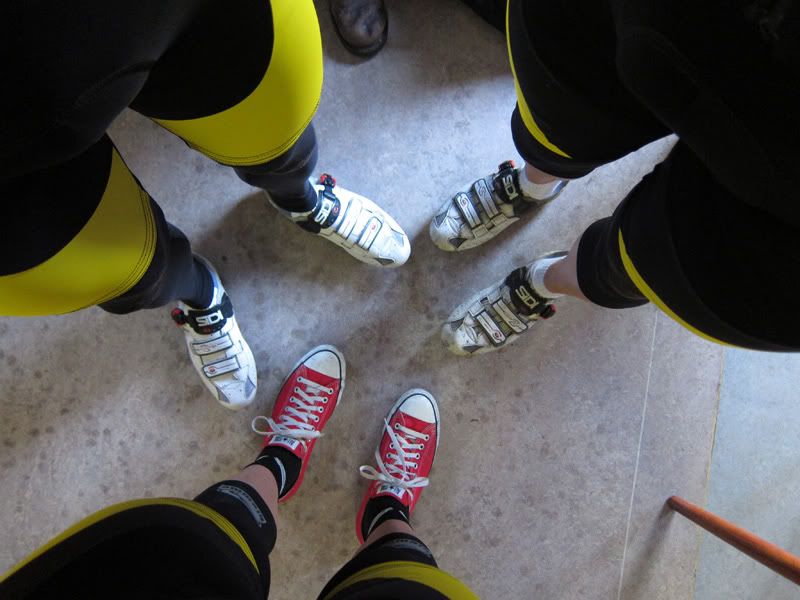 Some stand.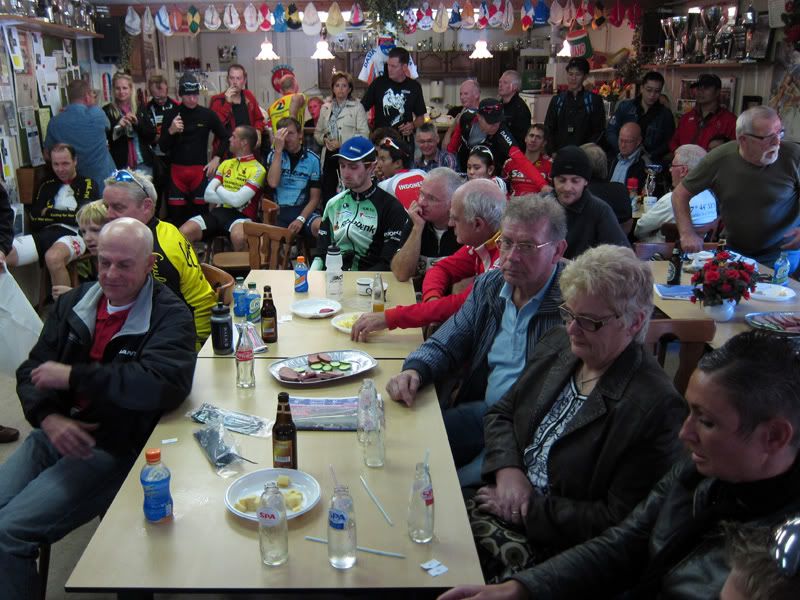 Some wait quietly.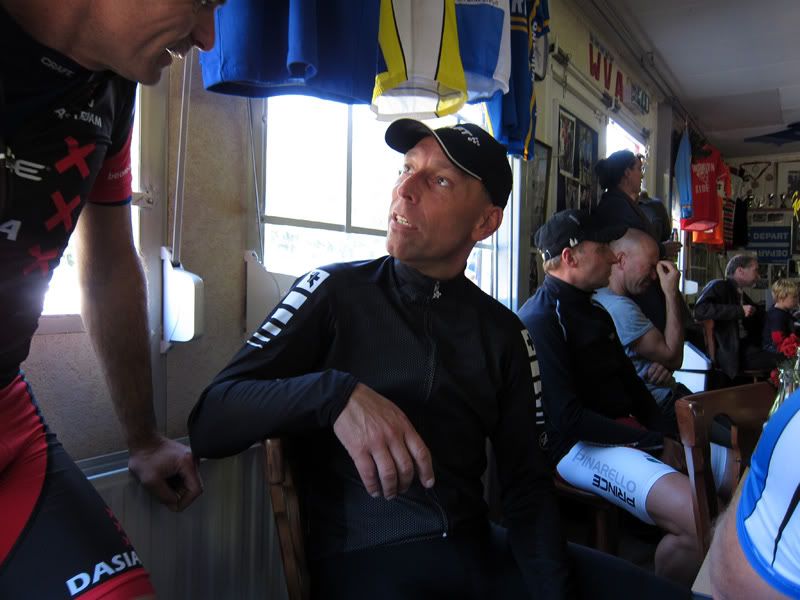 Some chat.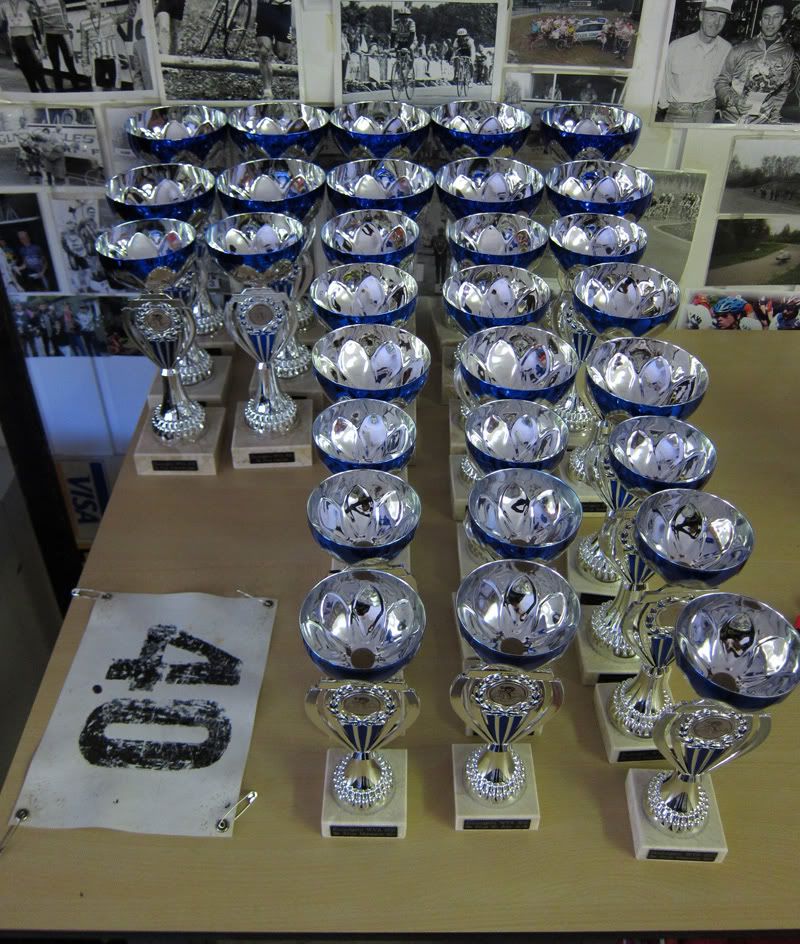 The trophies wait.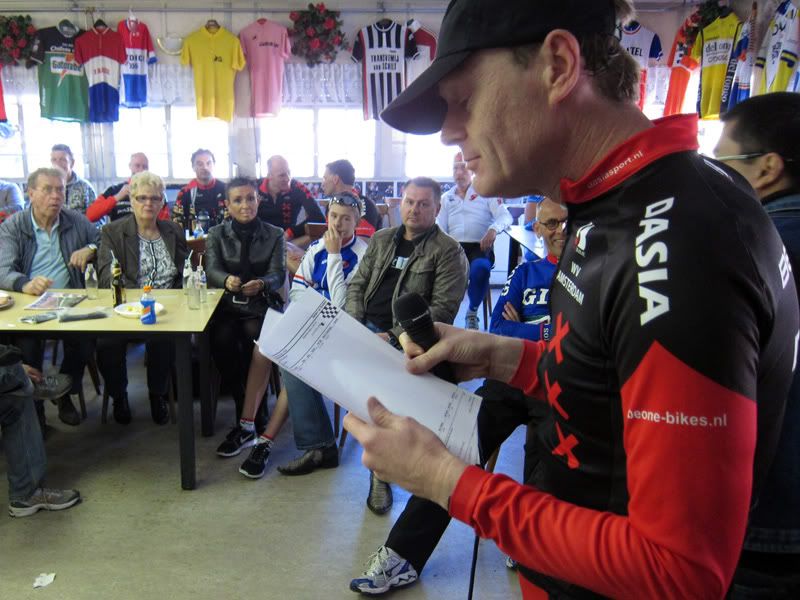 The
Flying Doctor
, the chairmen of the club, reads the results.
Then hands out the silverware.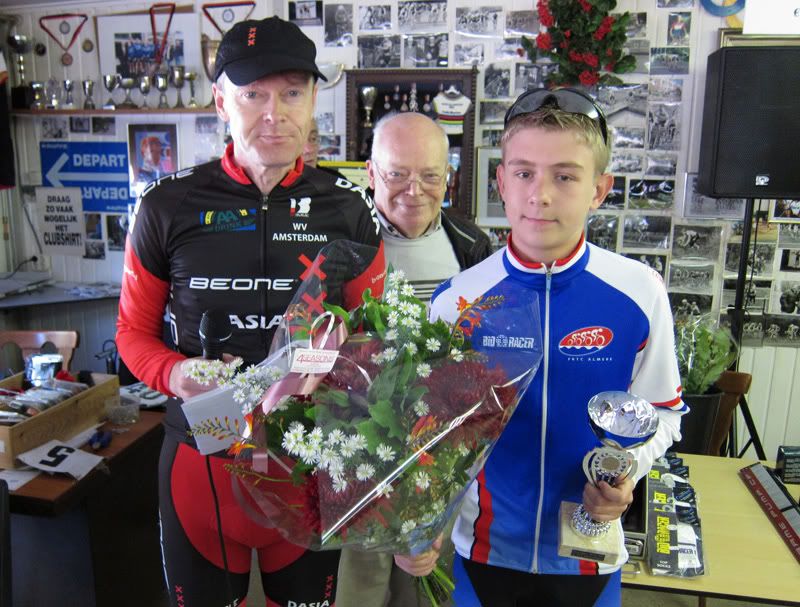 Winner of the juniors race.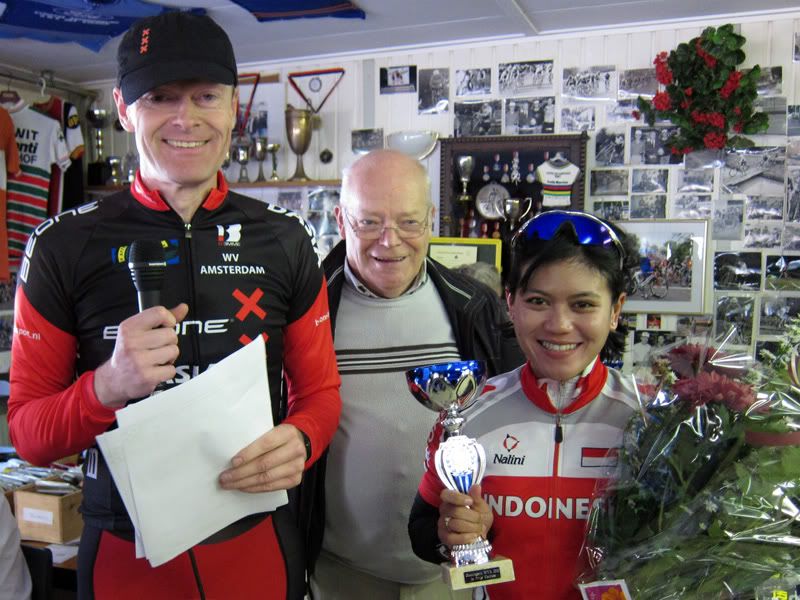 Santia Tri Kusuma, winner of the women's race.
In case you're wondering, yes - she's on the Indonesian national team.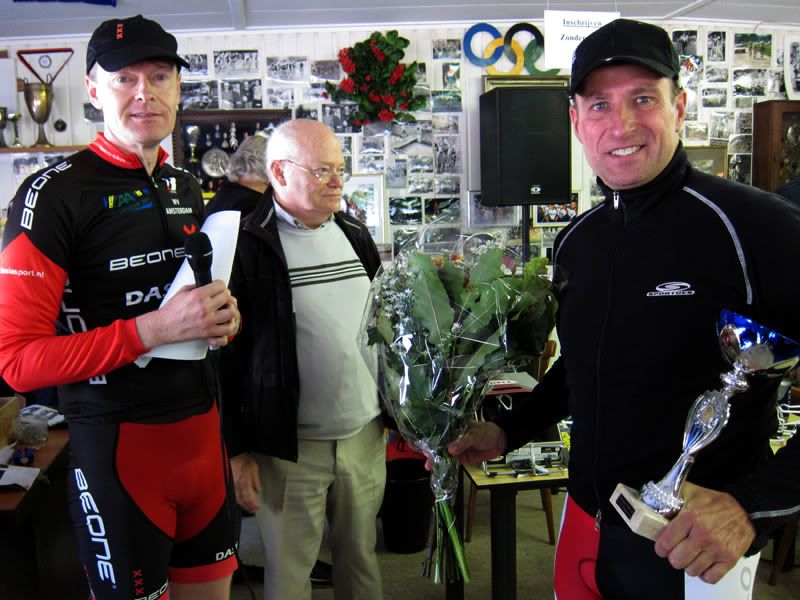 Winner of the 50+ Master's race.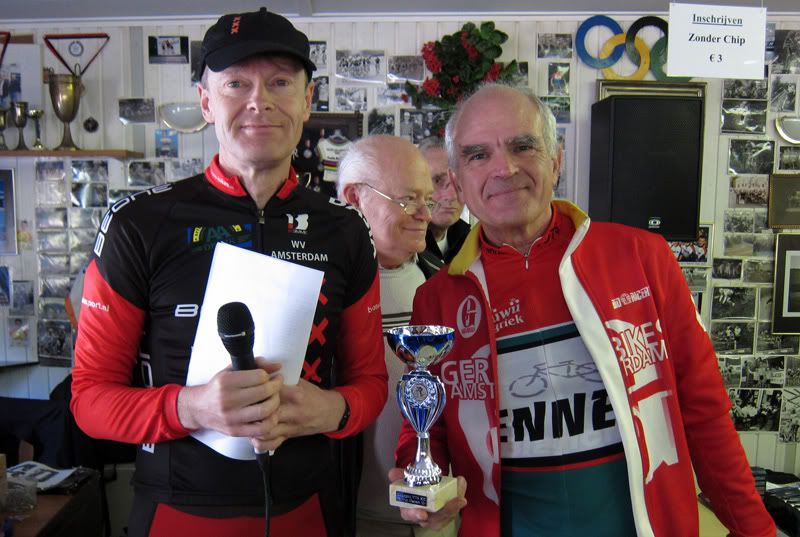 Just off the podium in the 50+ race, but a very special
Rider
.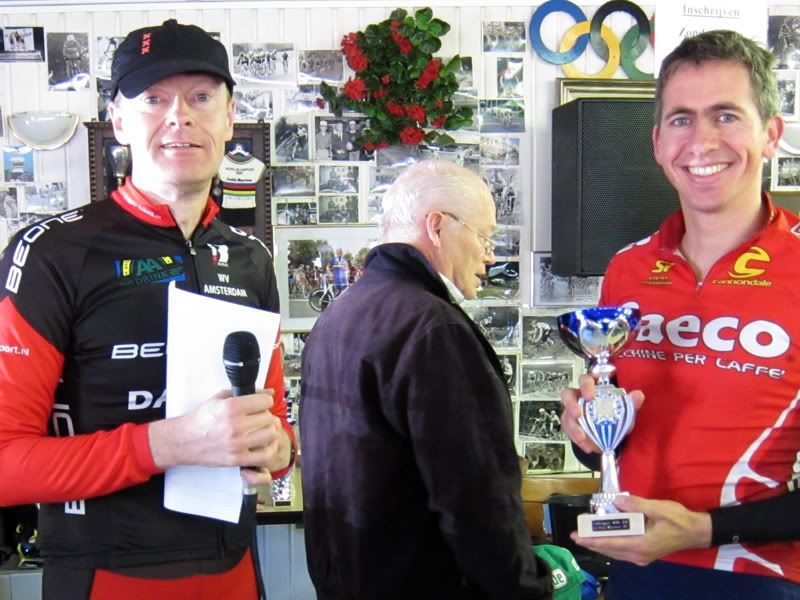 Winner of the 40+ race.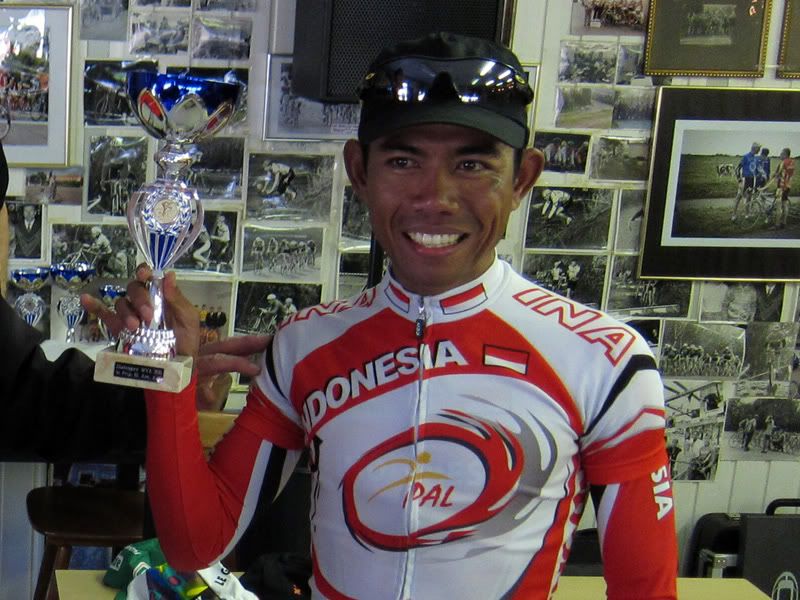 Tonton Susanto
, winner of the Amateurs race.
Yes, another member of the Indonesian national team.
From what I heard from the
WegKapitien
, he's super strong, and he should know, seeing as he was in the winning two man break.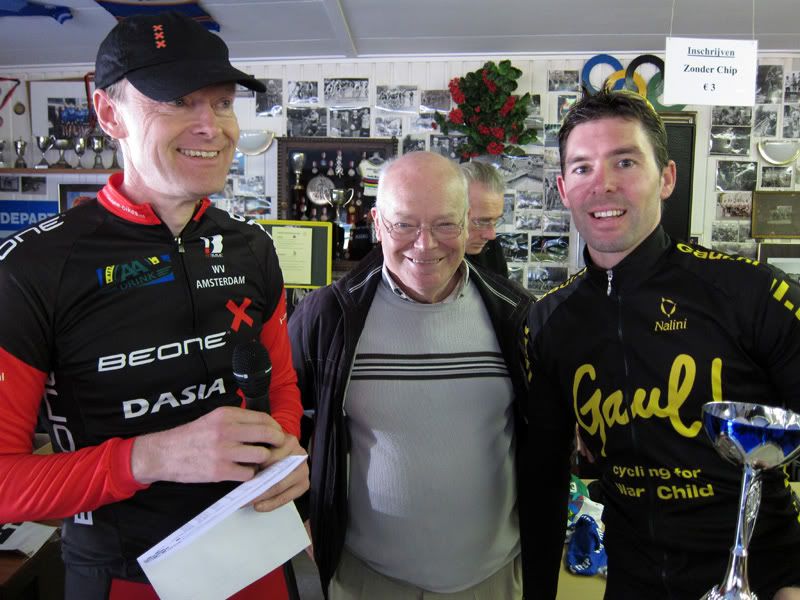 Speaking of the WK, here he is.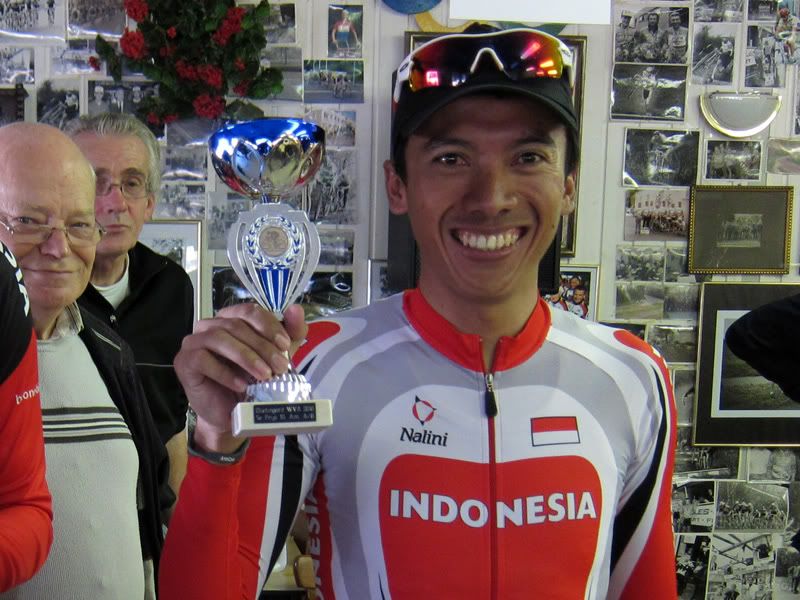 Ryan Ariehaan
, another member of the Indonesian national team.
He finished 5th overall , and deserves special praise from yours truly. I spent +/- 45 minutes off the front with him. Let's just say that he never skipped a pull. I, on the other hand...
Once the cups were doled out, it was time to fill them.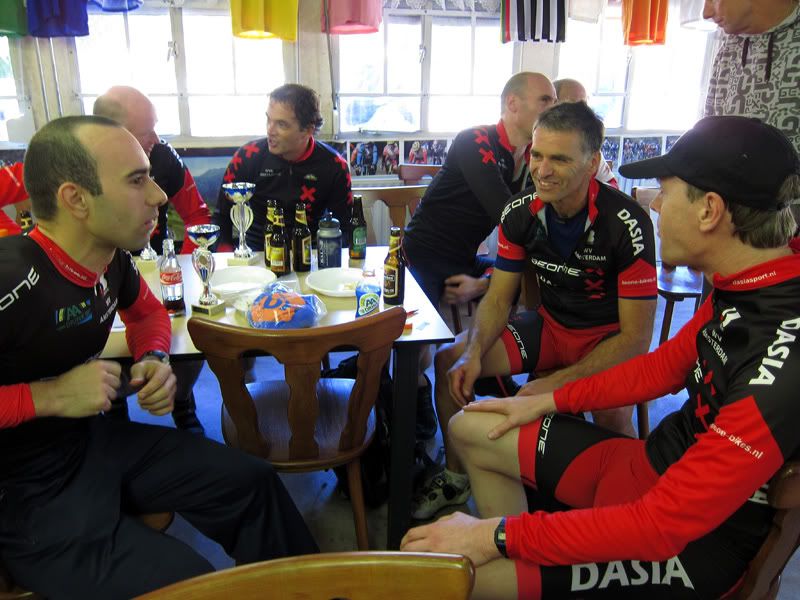 WVA'ers
chewing the fat.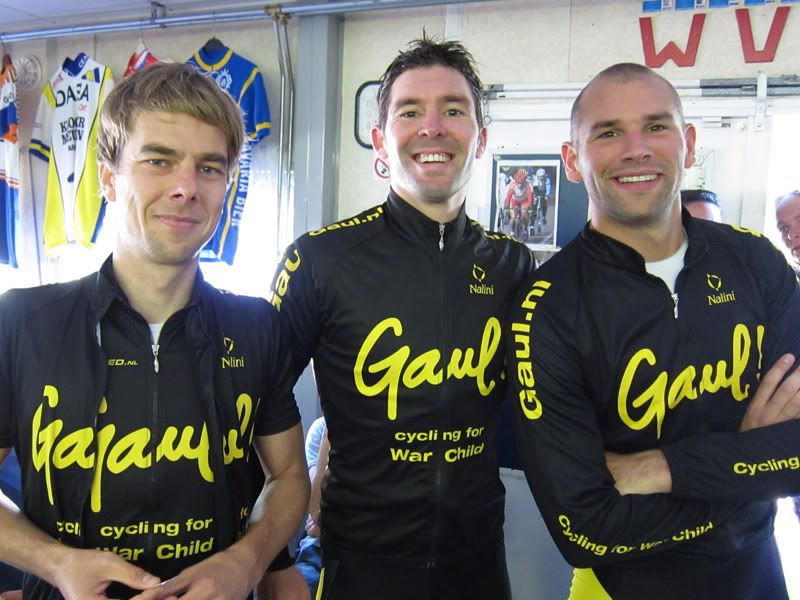 Banana legs
, WK, and Strammer Max strike a pose.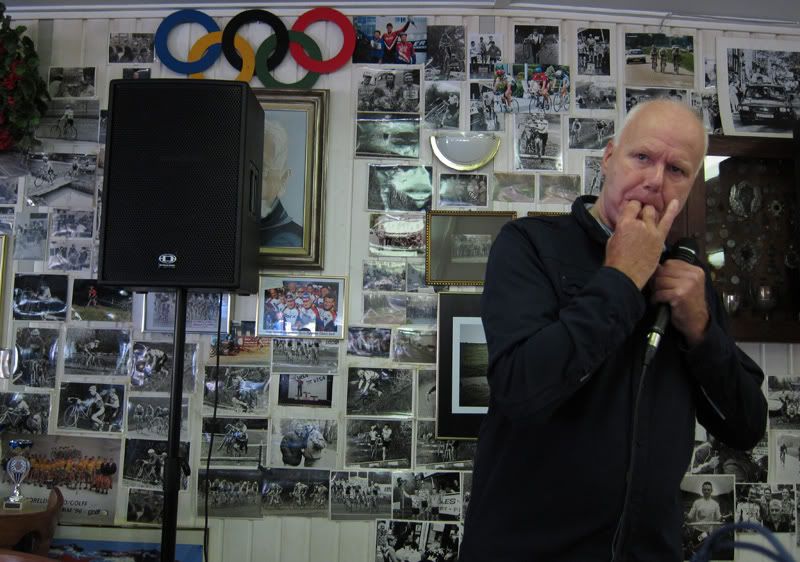 MC Splinter hits the pipes.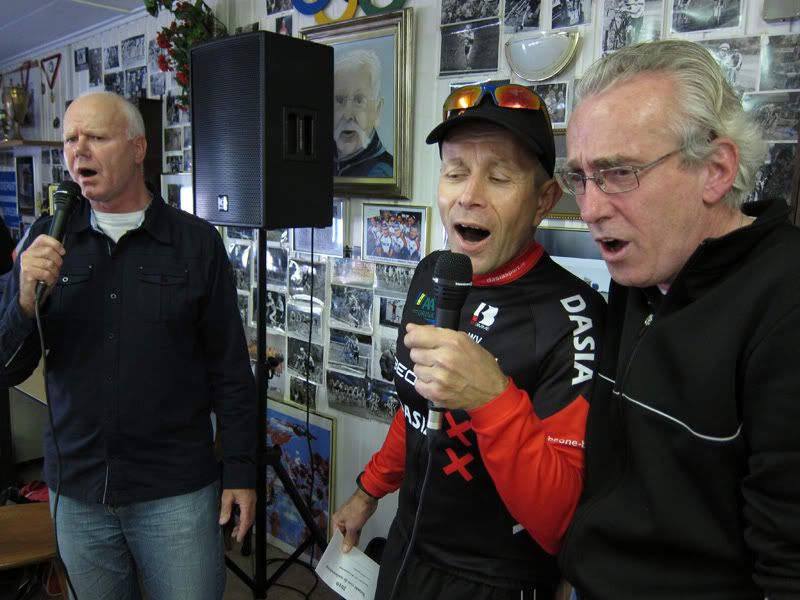 While his back up singers kick in.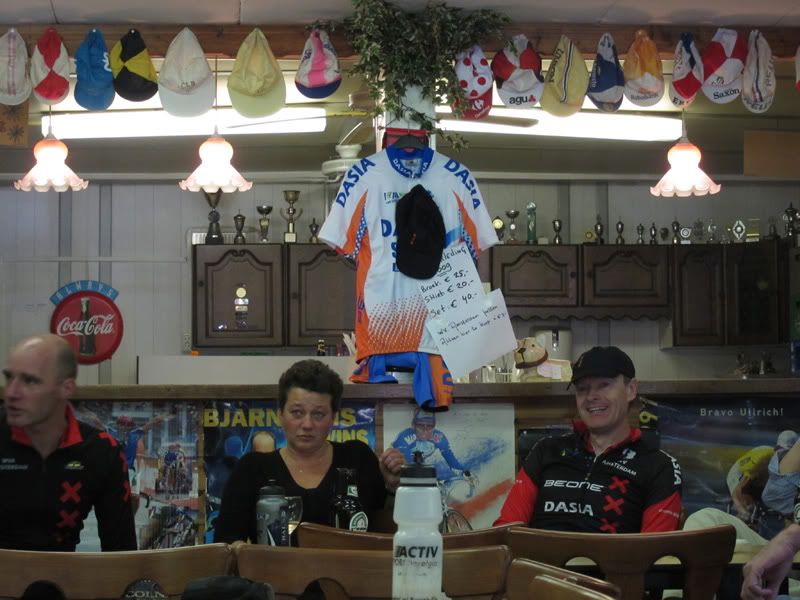 The crowd soaks it in.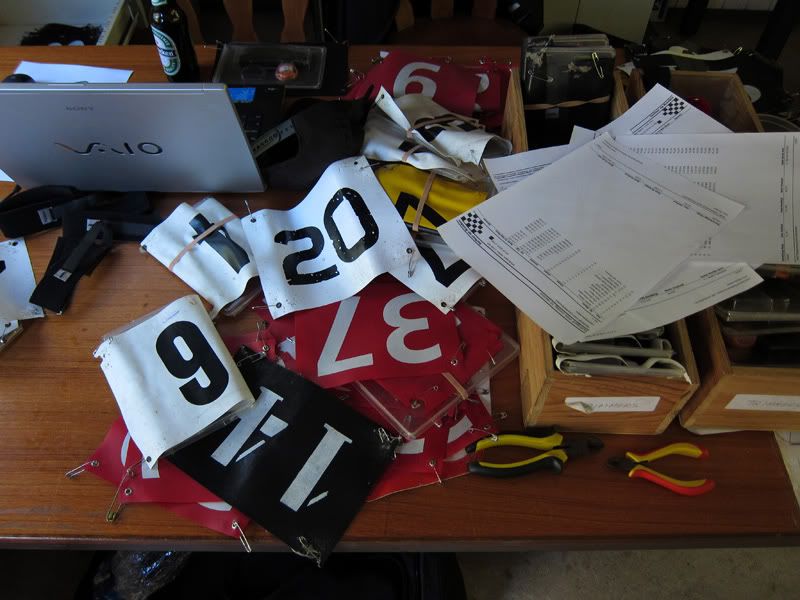 And the season closes.