Seeing as
Flèche Wallonne
takes place today, and
Liège-Bastogne-Liège
is on Sunday, I thought I'd share some snaps, taken last weekend.
The group that I ride with has an annual training weekend pilgrimage to the Ardennes. They more or less adopted me last year, but I was out of town for that trip, so I missed it. I made sure to be around this time.
Lucky me: the house we stayed in was a converted barn, with plenty of space; one of the group has been part of a "cook club" for 20 years, so the food was outstanding; another one of the guys is a Sommelier, so the wine was perfect; and last but not least - the weather was amazing.
On Friday, after a 4+ hour drive from Amsterdam (good ol' gridlock, I felt like I was back home on the I-95) a few of us went on a spin, to loosen then legs. Unfortunately one of the guys had his chain break on the first hill.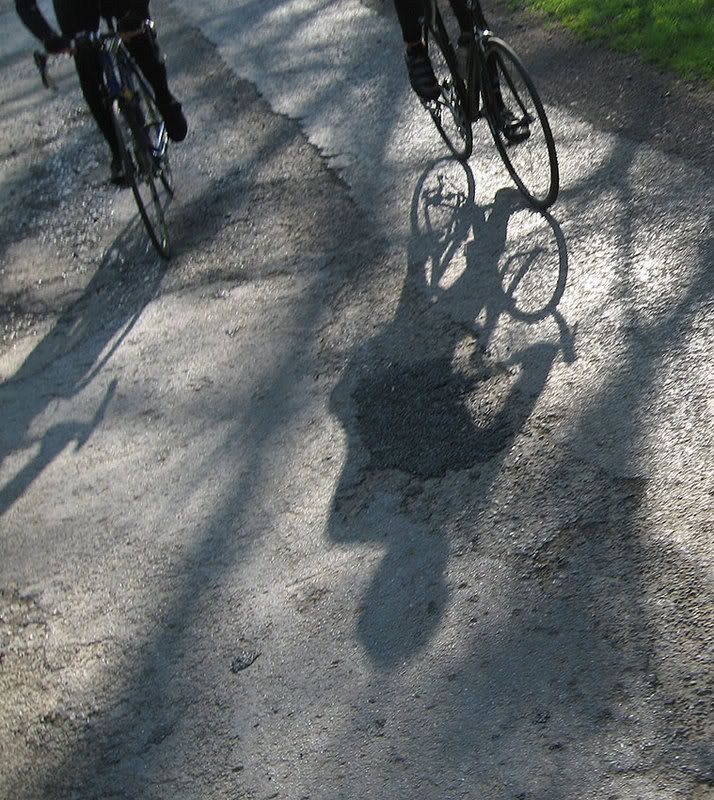 Fortunately, help was close at hand - one of the guys was grocery shopping nearby and came to pick him up. Even better, it was an easy enough fix, so everything was on schedule for Saturday.
Around the Ardennes there's a variety of driving/cycling routes marked by signs. They vary in length and difficulty, and occasionally the signs are tough to follow, but it's still a great resource.
The plan for the day was to ride the
"Route Buissoniere"
, which is +/-127km with 1,790 M of climbing. We had to ride a bit to find the route, so it was a tad longer.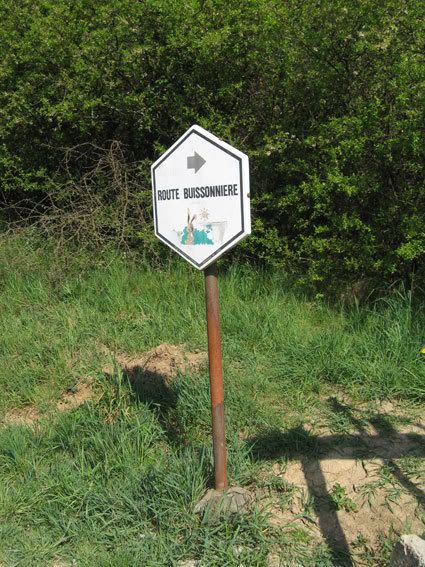 Some pics from the ride: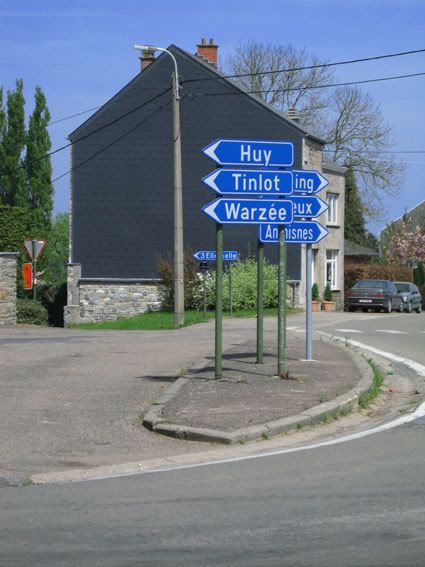 Take a left to get your legs ground down to a stump.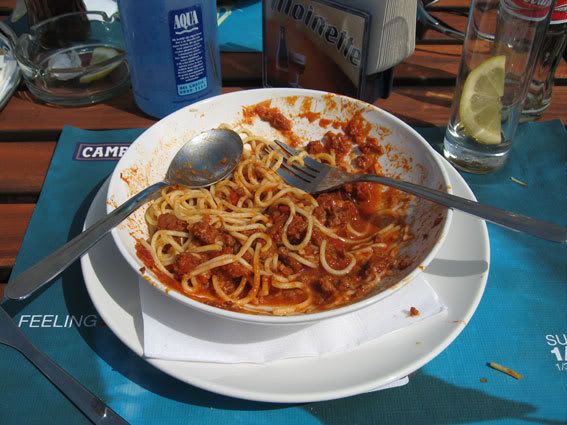 A light lunch.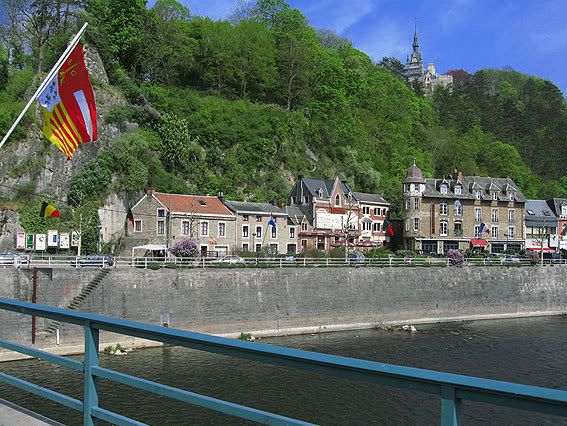 Esneux.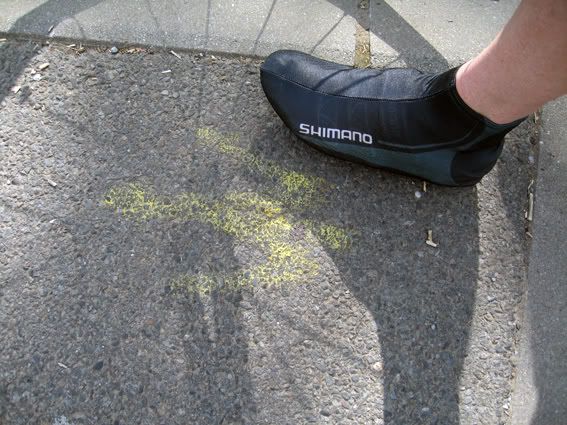 A faded sign marking the route for Fleche Wallonne.
And, here's some pics from the following day: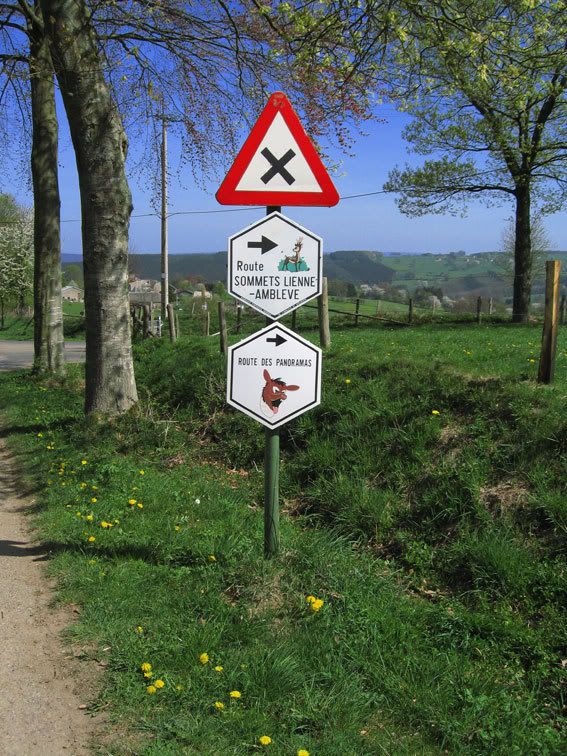 The route de jour.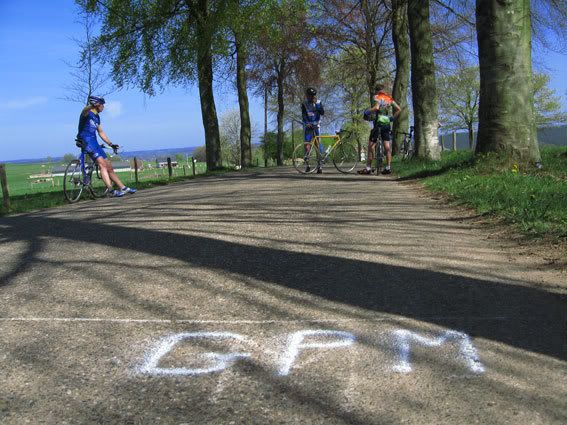 Top of the Wanne. If you ever haul your butt up that climb, make sure you take it easy on the descent into Stavelot - it's white knuckle stuff.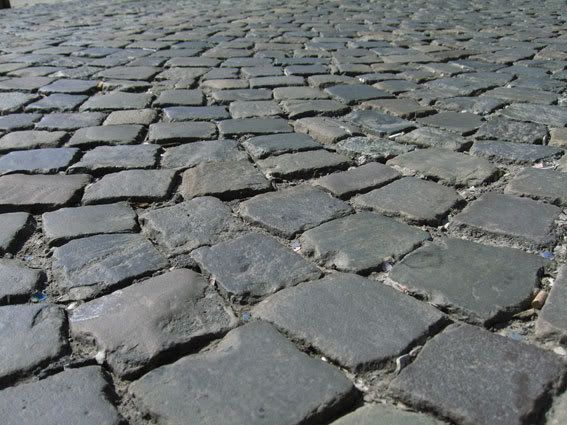 L-B-L rides over these cobbles in Stavelot. (which are nothing compared to the ones you get in Flanders).
One of the many memorials for the US troops that fought in the Battle of the Bulge. This one was for the 82nd Airborne troops that held their ground here.