Monday, July 13th. Rest day at the Tour de France.
As it happens, it's also a rest day for yours truly. What's a boy to do on his rest day? Help out wit the sign in and whatnot at his local training race.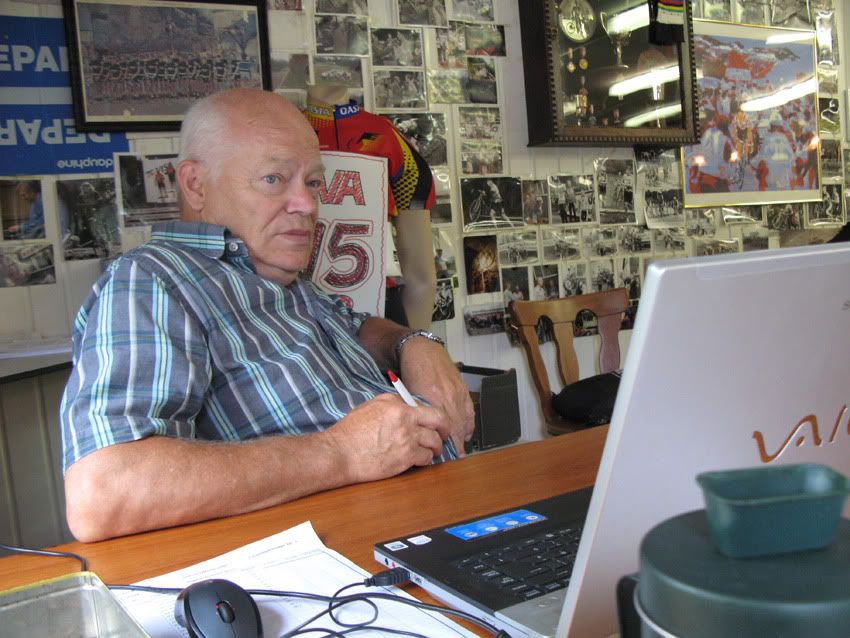 Andre, the man who makes it all happen.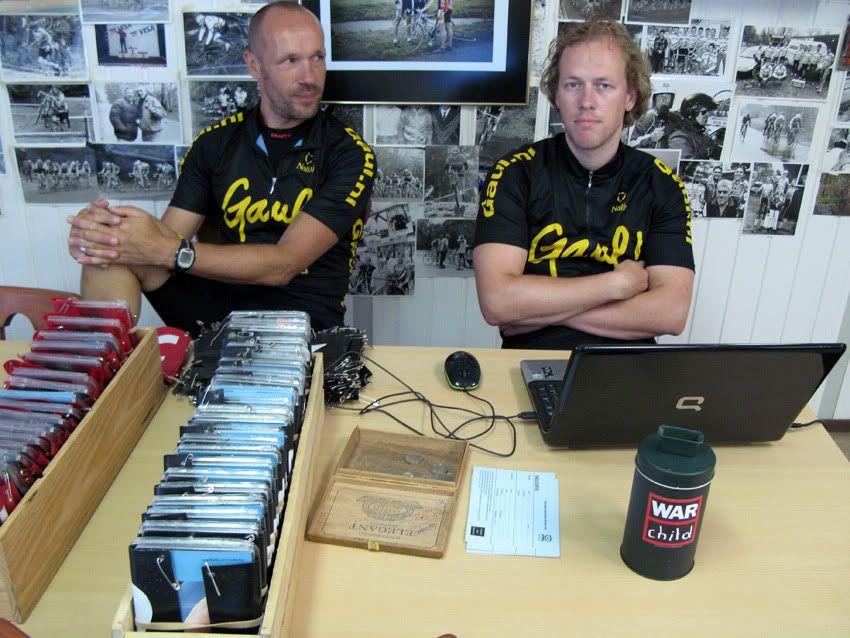 Rene and Floris, doing their thing for
our thing
.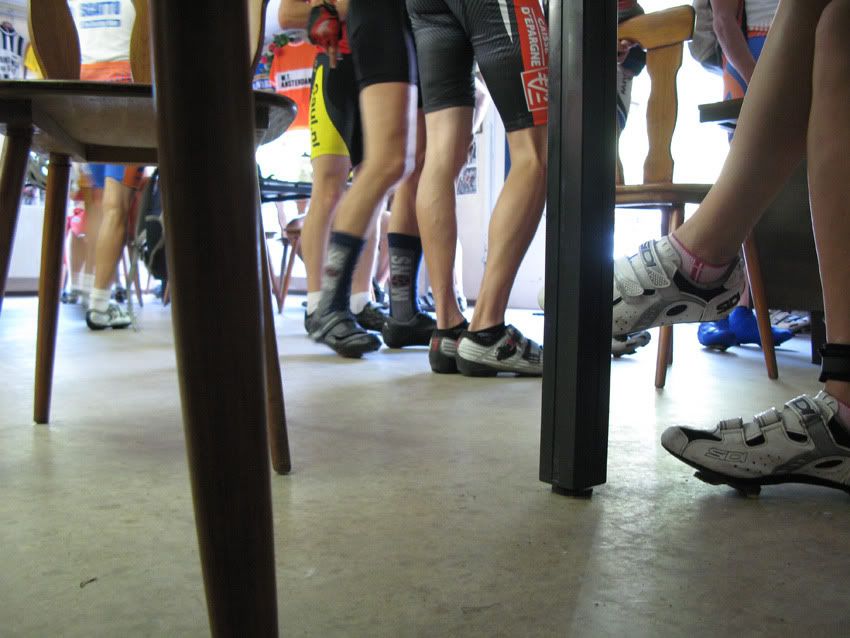 Fashion faux pas.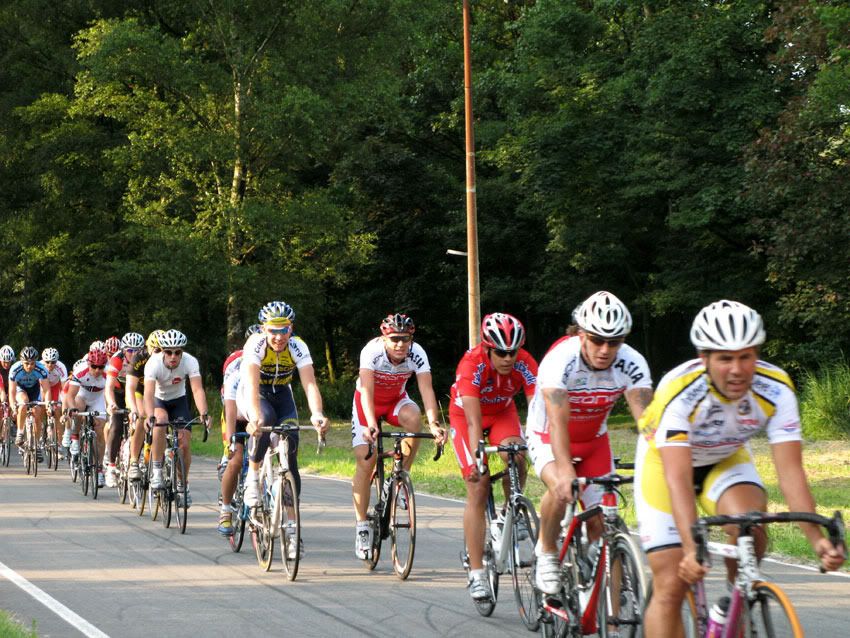 'Koersen.'