It's January.
The cycling world sleeps.
The diligent train.
The lazy gain weightt.
Me? I gain weight, and dig through old boxes of pics.
On that note, some images I took at the 1992 Fitchburg Longsjo Classic, of a young triathlete turned cyclist, from Plano, Texas who was training for the Barcelona Olympics.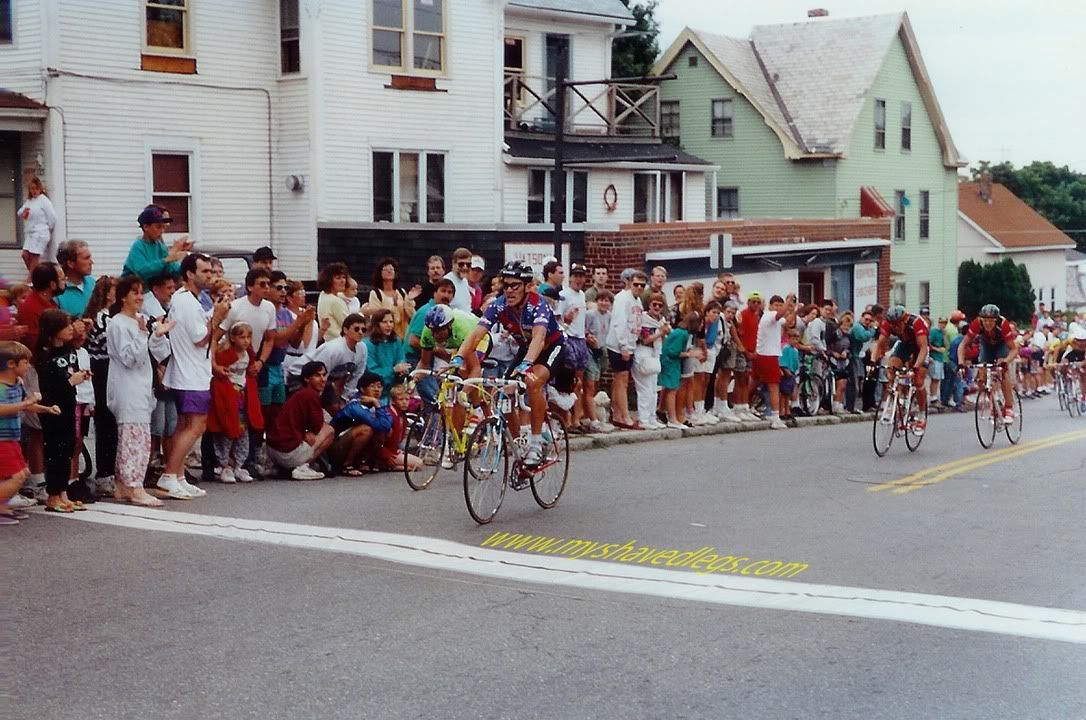 Big Tex beats Steven Swart at the line at the Fitchburg circuit race. Damn, that was a wall and a half.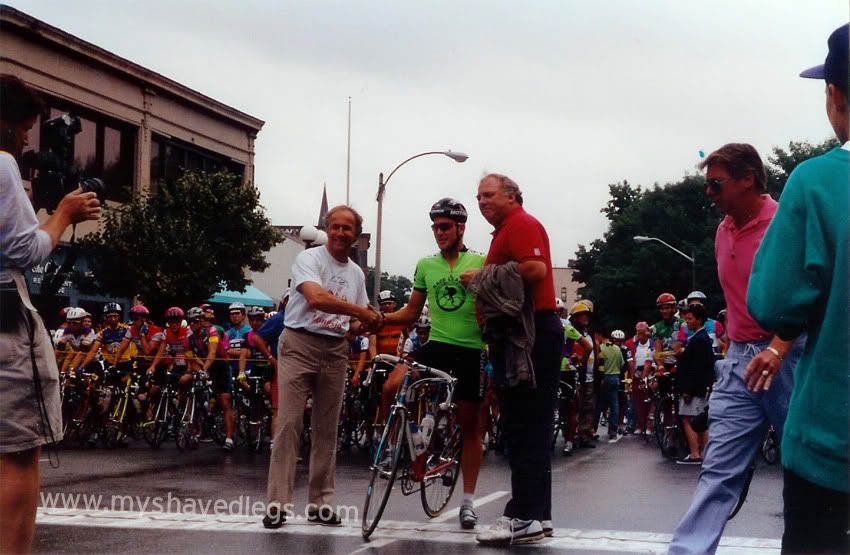 Big Tex, presented to the public before the final crit.