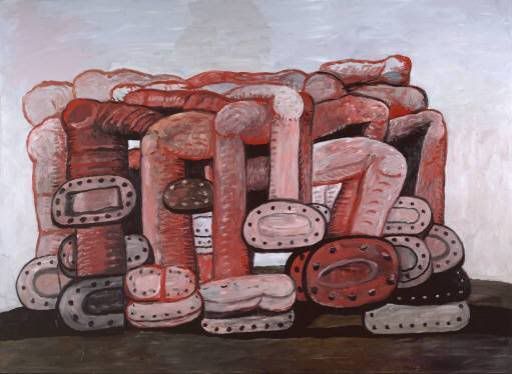 I wake up hungry. It's an oddly pleasant sensation, after an off season of indulgence. Which is why I decide to race when all I want to do is rest. Ride to eat. Dig in Deep. This is the time to push. To punish. There will be plenty of time to recover on Monday. Yes sir. With that in mind, I pull myself out of bed and prepare for my third and final KvA this weekend.
To be completely honest, racing is not the word to describe what I am planning on doing. Yes. I pay my money, pin on my number, and find myself standing on the line, yet again. I'm one of approximately 90 other riders, here at
Sloten
, on this windy Sunday afternoon. Race it was, but race I was not going to do. Even if I wanted to, I can't.
I'm not alone. The
WegKaptein
is here as well. His plan, the same as mine; hang on, and hope to finish. If we don't, that's fine. This is training. We're not the only gluttons for punishment: the
Flying Doctor
, and one of his teammates from yesterday's break, are here. We chat about yesterday's race, and what to expect from today. The FD suggests exercising caution in the beginning. Sage advice.
Andre
, the Grand Poobha of the weekends events, sets us off on our journey of 32 laps around the 2.5km course. Habit dictates that I spring off the line. I'm not fast. Not at all. Still, for a few hundred meters I'm alone. I stop pedaling, and coast until the field rides alongside. The whir of aero wheels, and the buzz of conversation surround me. Ah, a nice start. I'm happy.
As we circle the course, I remember that I spotted the photographer from yesterday. He's probably close to the start finish. Once again, vanity sends me forward. I move up, and I make a senseless attack, hoping the camera is set, and the lens is in focus. Sad, I know. Once again I'm caught. This time I can only here the whir of aero wheels.
The wind feels stronger today. Or maybe I'm weaker. One thing is for sure, the field is anything but weak. I see familiar faces and kits, of the local young guns, including BB, a rider for a Dutch pro development team. I'd been in a few breaks with him
last year
, where he toyed with us – in the friendliest of manners. If I had any ambitions today, I'd try and mark him. I'm sure I'm not the only one thinking that. With his orange, blue, and white team kit, unmistakable to all, he may as well have a spotlight on him.
On our second circuit, the pace picks up. On a long stretch of road, we string out, riding on the right edge of the road. Why don't they shift left? There's more than enough space? I think to myself, that if this is a taste of what's to come, then today will not be a comfortable day on the bike. Then the pace eases. A bit.
We go through a sweeping turn, and I find myself on BBs wheel. Hmmm… Should I? Should I try and hang on, and see where it takes me? I think about it. I focus on my breathing. It's OK. I focus on my legs. Not so OK. No. Today is training, not racing. Not even trying to race. That was yesterday. He moves forward. I stay where I am.
The field sweeps through the next gentle turn, on to the long stretch of straight road, where everyone rode the gutter. The mass of riders starts to stretch, and then they spread. Then I hear it: the familiar clatter of metal (carbon?) scraping the tarmac. Riders in front of me brake. I see a bike flying in the air. I brake, just in time. It misses me by 30 centimeters. Or did I miss it? Somehow I stay up, and try to regain my momentum.
I break my rule – never look at a crash – and glance to my right. I see a pile of arms, legs, bodies and bikes. At least that's how I remember it now. In the midst of the pile I spot two things, BB is his orange and blue, and more significantly – the WegKaptein's bike, lying on the road. I want to stop, to see if he's OK, but I'm already in the midst of a group, chasing the peloton ahead.
The field has slowed down. They're in neutral. I spend the next 3+ minutes preoccupied with thoughts about the WK. We circle back to the scene of the crash, and I see him, along with BB, and a few other riders, back on their bikes, ready to rejoin the race. Gluttons for punishment.