And, of course, one should not forget the Tuscan landscape.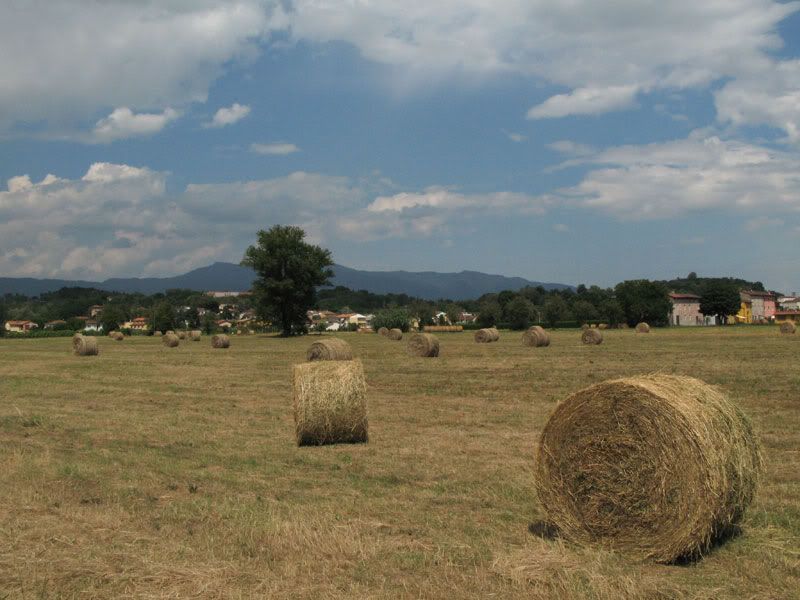 Farm along the
Serchio
.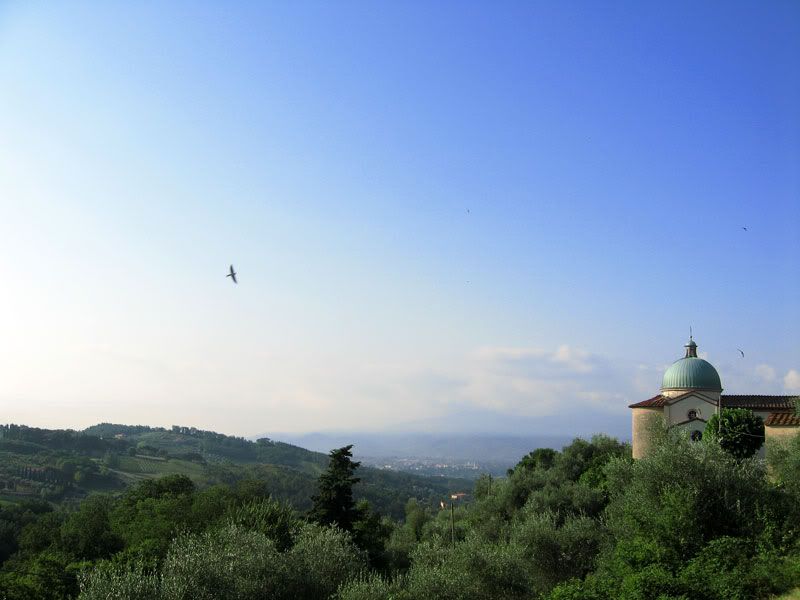 Views from and along the
Piccolo Mortirolo
.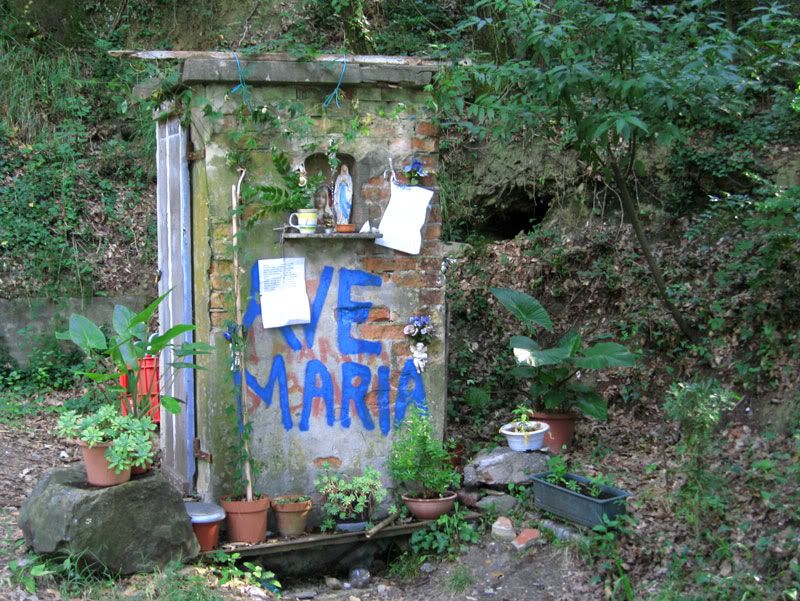 Just one of many road side shrines, this one on a descent.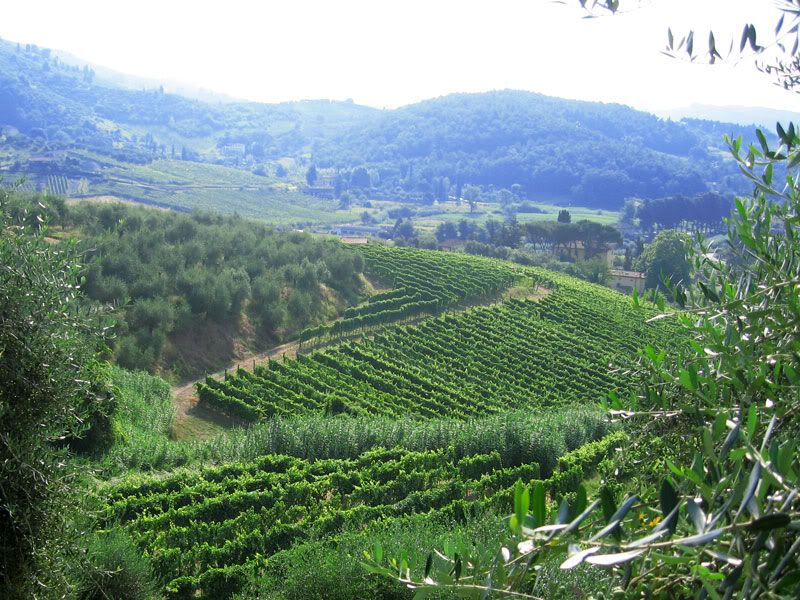 Tuscan vineyard.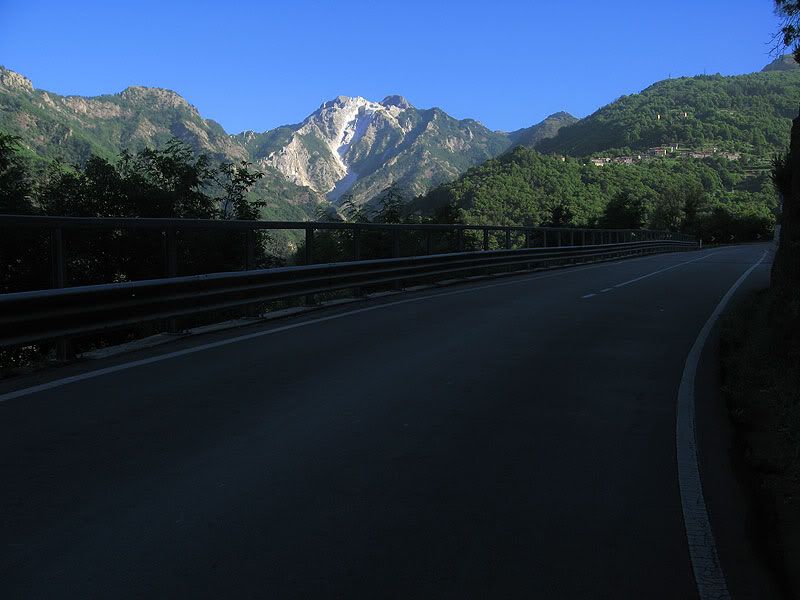 Ascending Passo del Cipollaio. The white peak is marble quarry.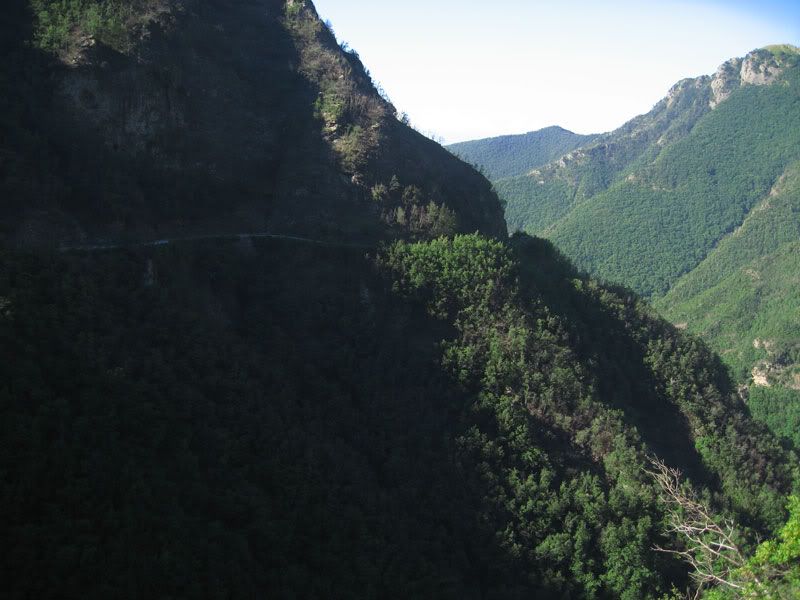 Western view from the top of the Cipollaio.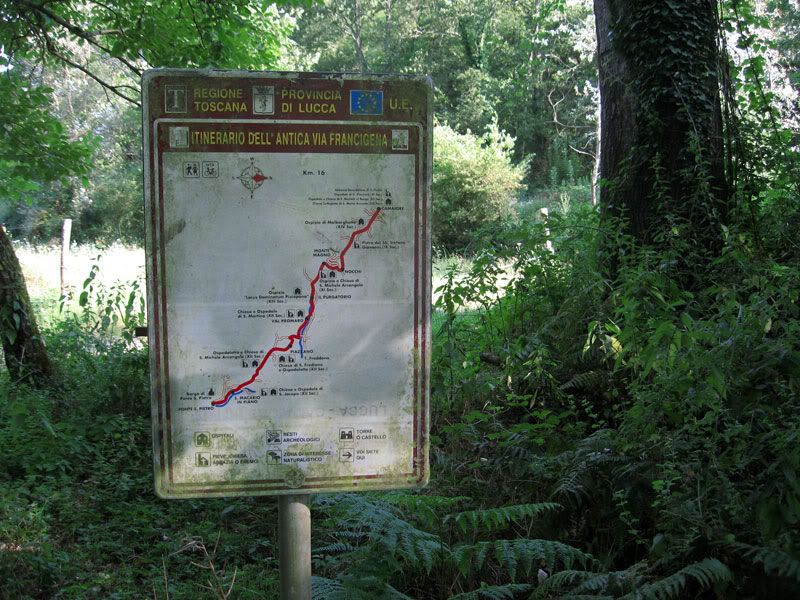 One day I went out on my own.
My plan was to follow along part of the route of the
Via Francigena
.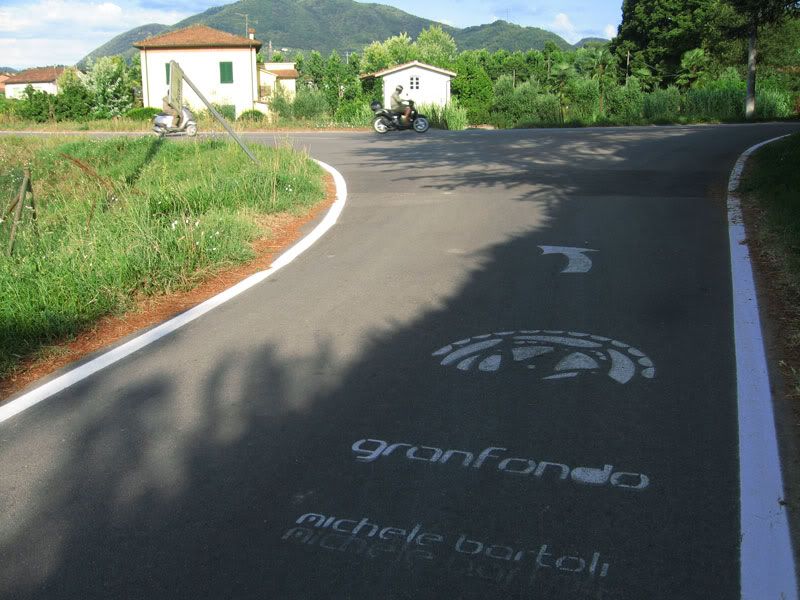 Which happened to also be on the course of the Gran Fondo Michele Bartoli.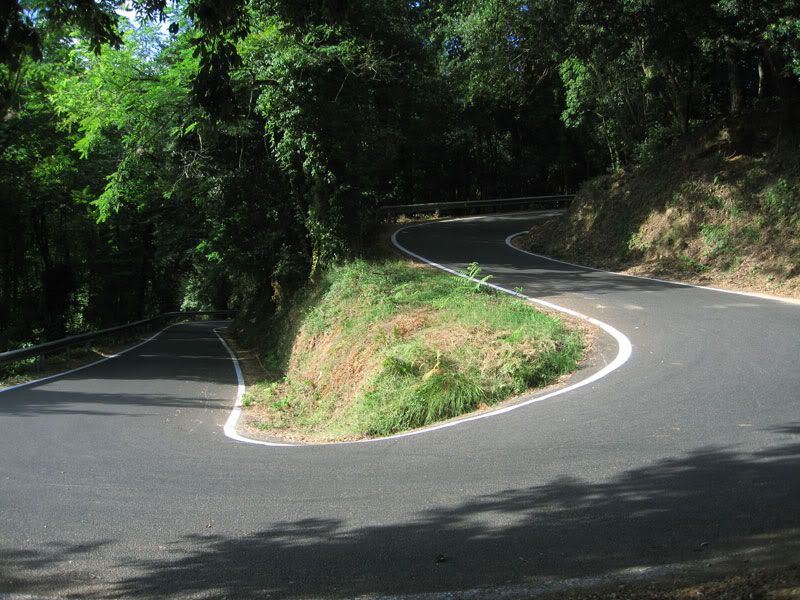 Which brought me to some interesting climbs.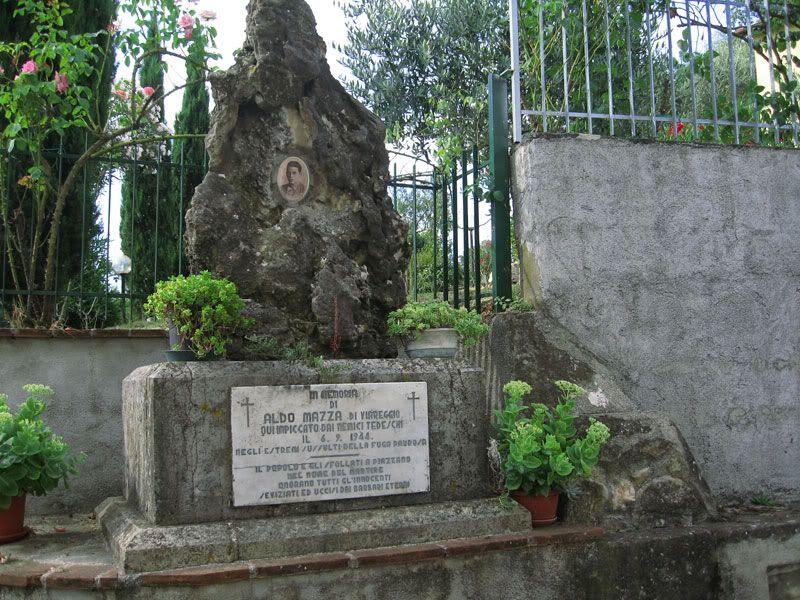 And historical sights.
At the end of the ride, when I was back in Lucca, I decided to try a short, sharp climb that Mr. B apparently used to do intervals on.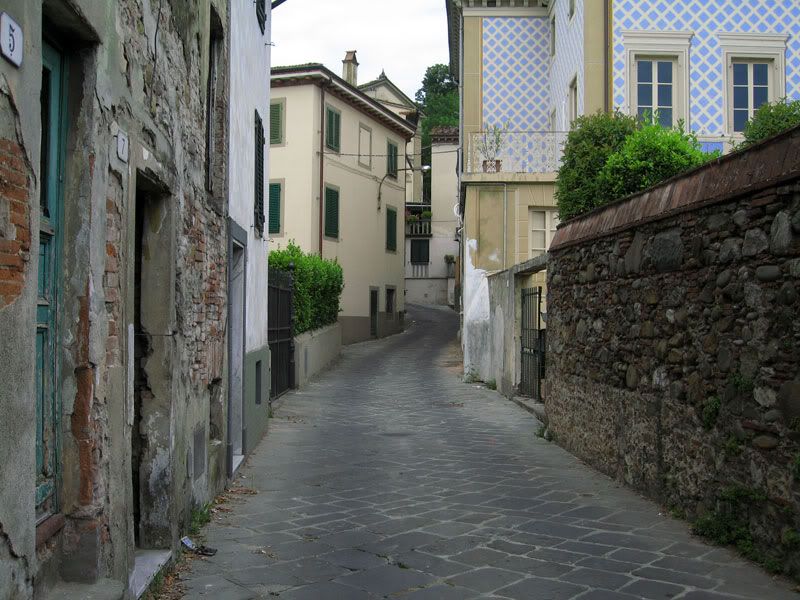 Right, just off a road, and on to this, followed by a very sharp right, then...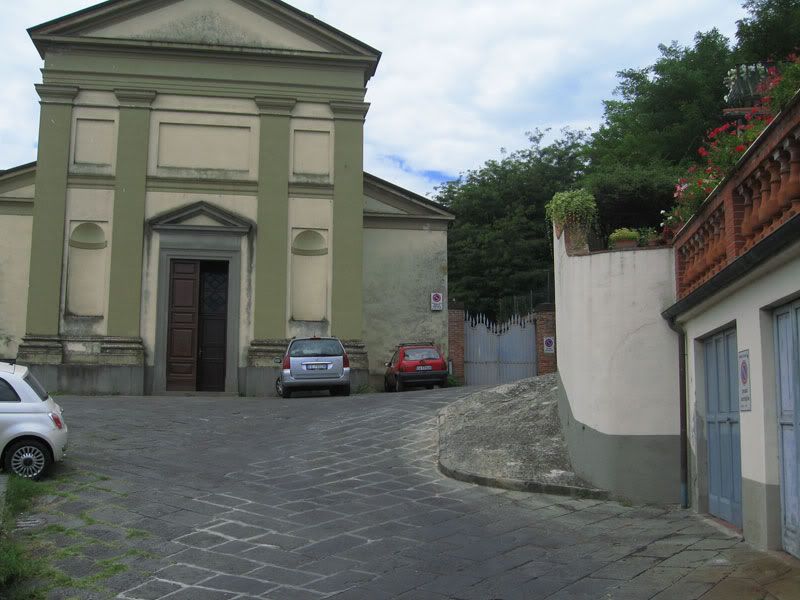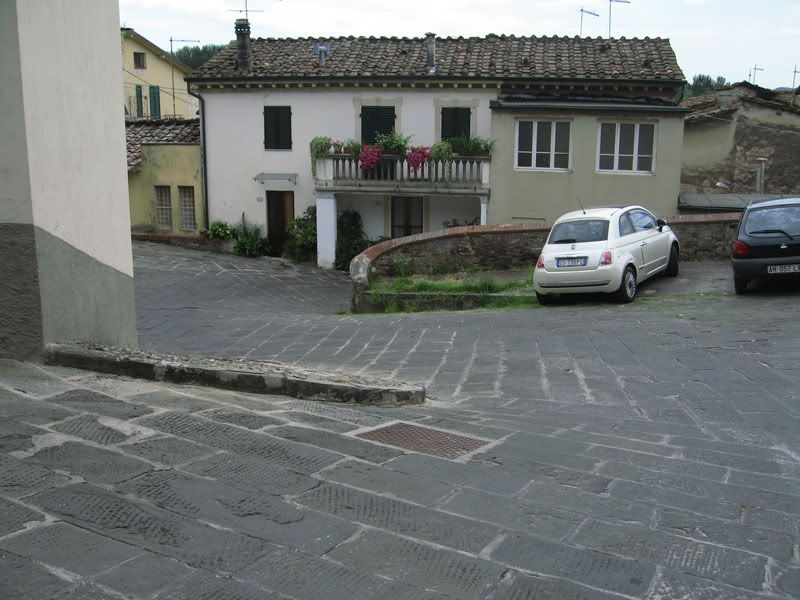 Up this, and swing right.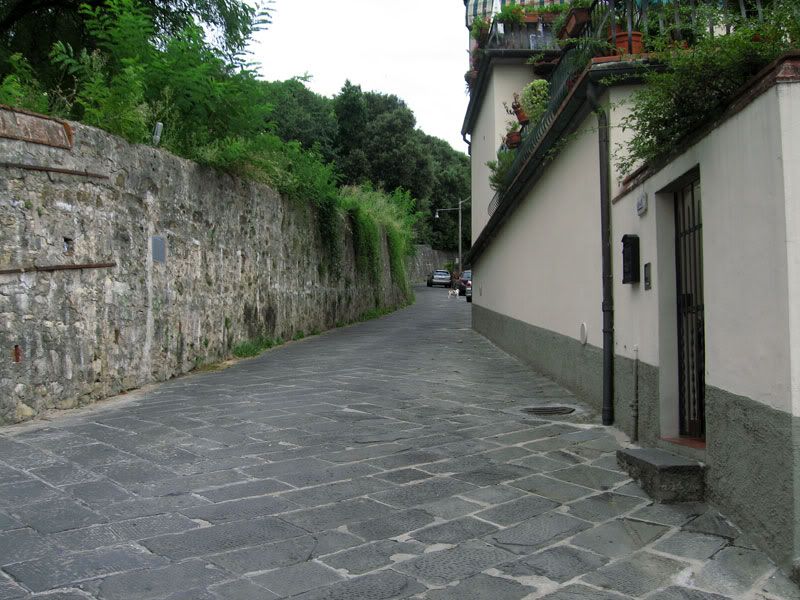 Then up this.
I rode it a it a few times. Interesting.
Yesterday was my last day, so the plan was to get up early, and squeeze in a 5 hour ride, to and along the sea, before my afternoon flight.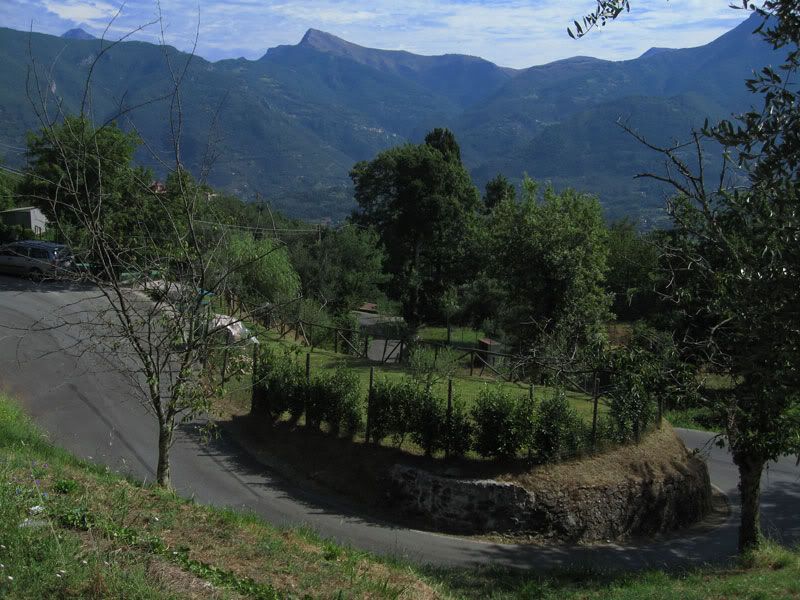 My
Host with the Most
included a few 'bumps.'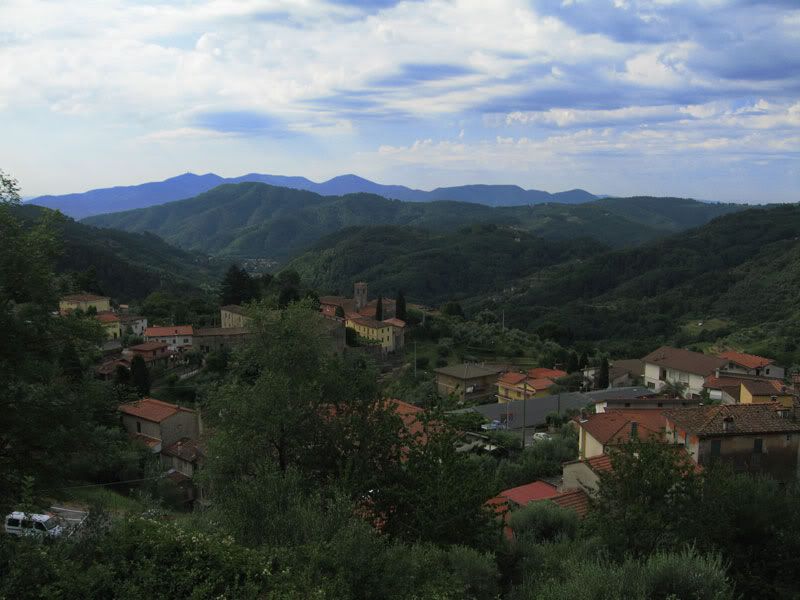 With their views of valleys.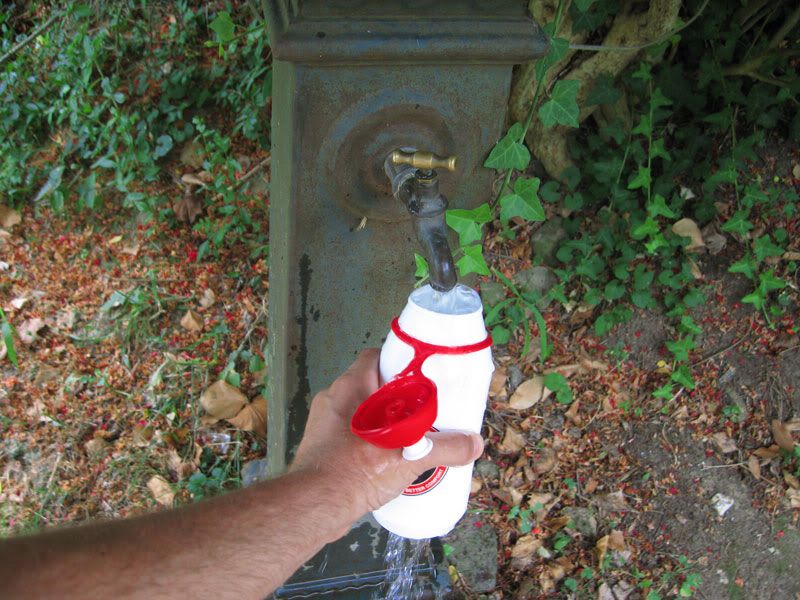 And civilized alternative to a 7-Eleven.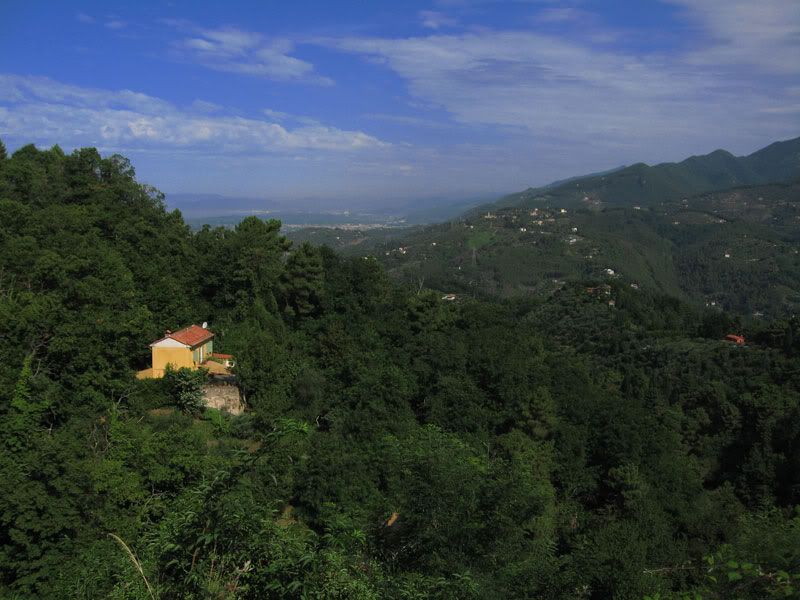 The Mediterranean in sight.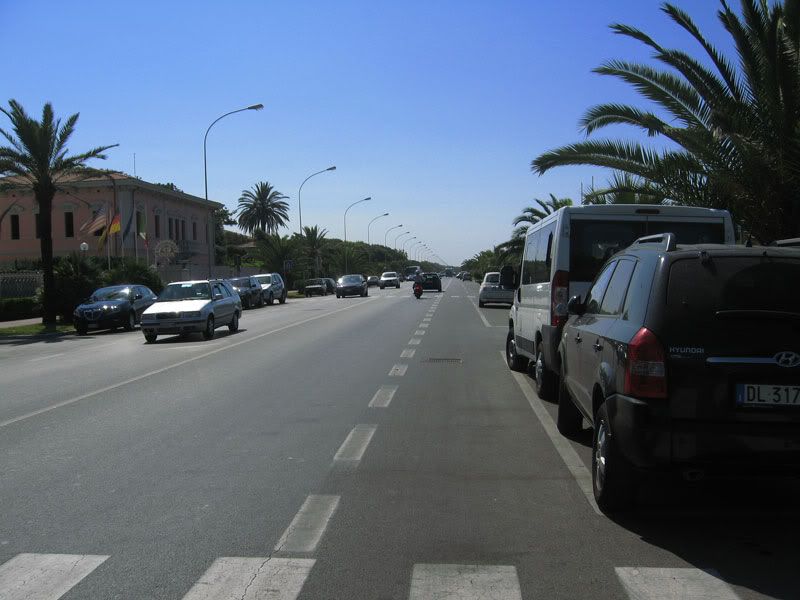 Finally descending down to the coast, and riding on pancake flat roads for the first time in a week.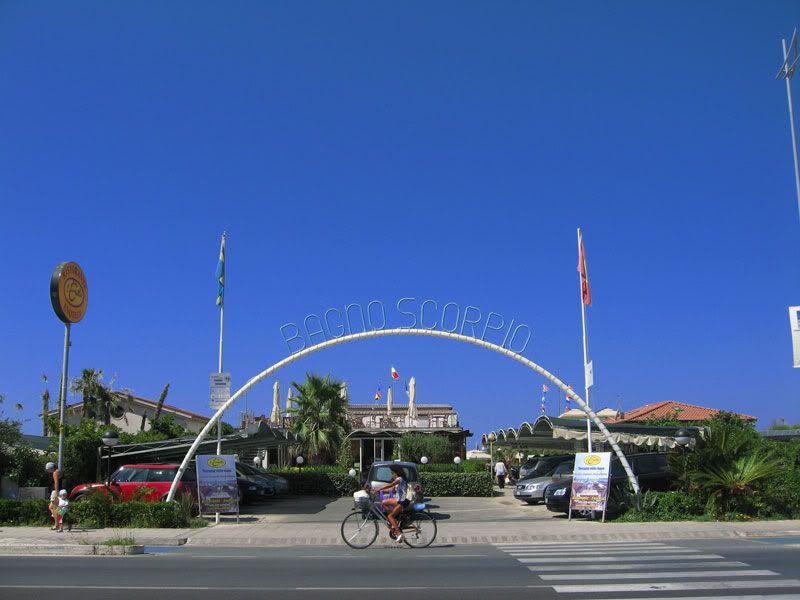 Alongside various hotels and resorts.
And that's about it.
Some amazing riding in the region. I only have two regrets: one is that I didn't have the chance to get some shots of an
amazing bridge
, and the other is that...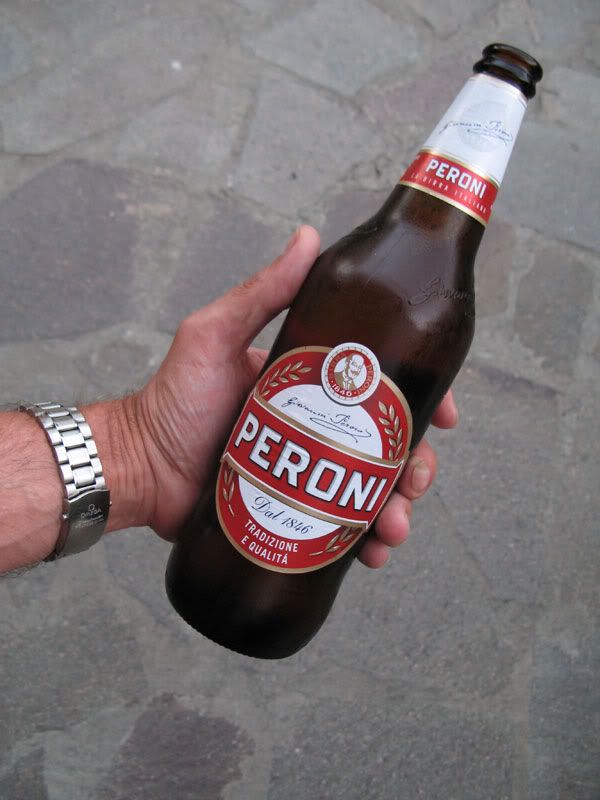 Instead of imbibing upon the local plonk, I mainly drank this stuff (which isn't so bad, especially considering the fact that it was actually the brand that I learned how to like beer with. Many moons ago).
finito.