Last summer, I found myself sipping a rum punch, in Bangkok, talking about cycling with a few friends and professional colleagues. While I was the only cyclist in the group, most of the people there were Flemish, and understood my obsession. One of them floated the idea of getting some of the group together, and going to Paris Roubaix. It sounded great, but that was nine months ago, and we weren't completely sober.
So, it was with some surprise, I must admit, when I got a call on Monday, inquiring if I wanted to come for a visit. With the last minute nature of the trip, I didn't do the research that I would have liked to. To be specific, I wasn't 100% sure where I wanted to be, and with no internet connection, I left the task of deciding to my friends. Had I realized how things were going to play out, I would have taken my best camera.
Herewith, the pics.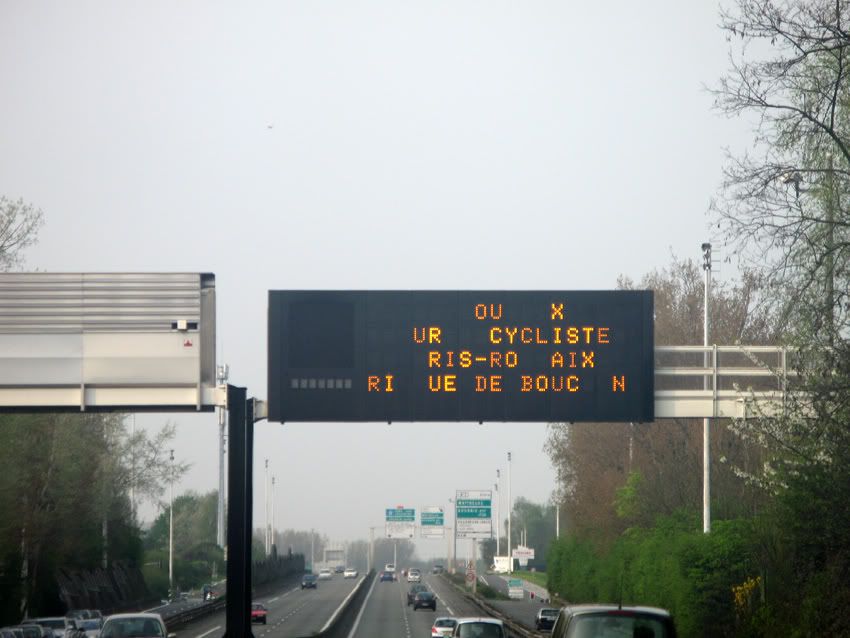 We left Dunkirk (about an hours drive from Lille at +/- 11:30). We knew we were getting close when we saw signs on the highway, notifying traffic to expect delays due to the race.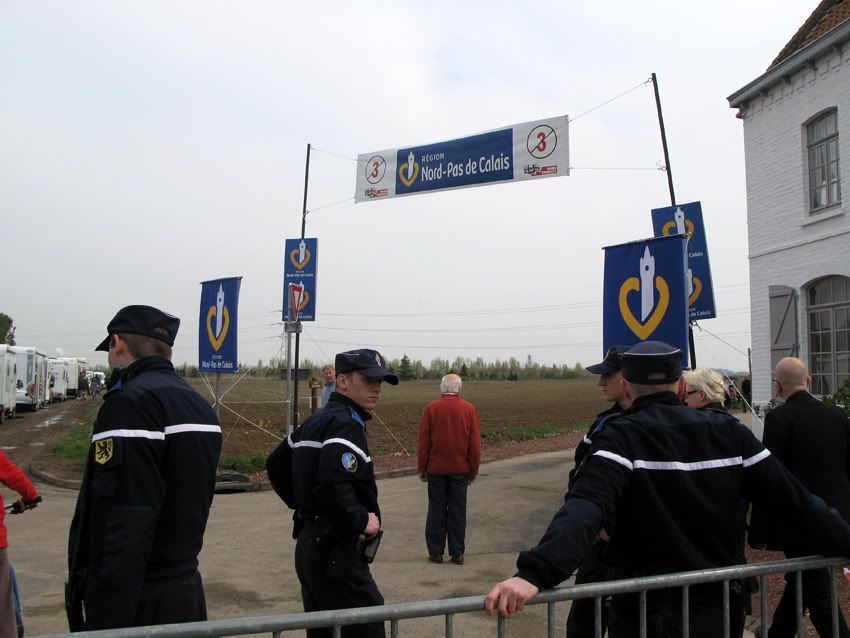 As it happens, one of my friends went to high school with someone who works with a pro tour team. He was advised by his friend to try and make our way to
Cafe l'Arbre
, which was wedged between sectors 3 and 4 of the pavé.
My friends had heard that we might have a chance of getting lunch there, and on top of that, there was supposed to be screen, broadcasting the race. I was dubious, but hopeful.
Unsurprisingly, the GPS had some difficulty finding ancient roman roads, and when we found ourselves wondering which way to go in the village of Cysoing, we found a guy on a Look bicycle, and asked. Little did we know, we were 300 meters away from the end of
secteur 3
.
We made our way past the Gendarmes, and this is what we saw -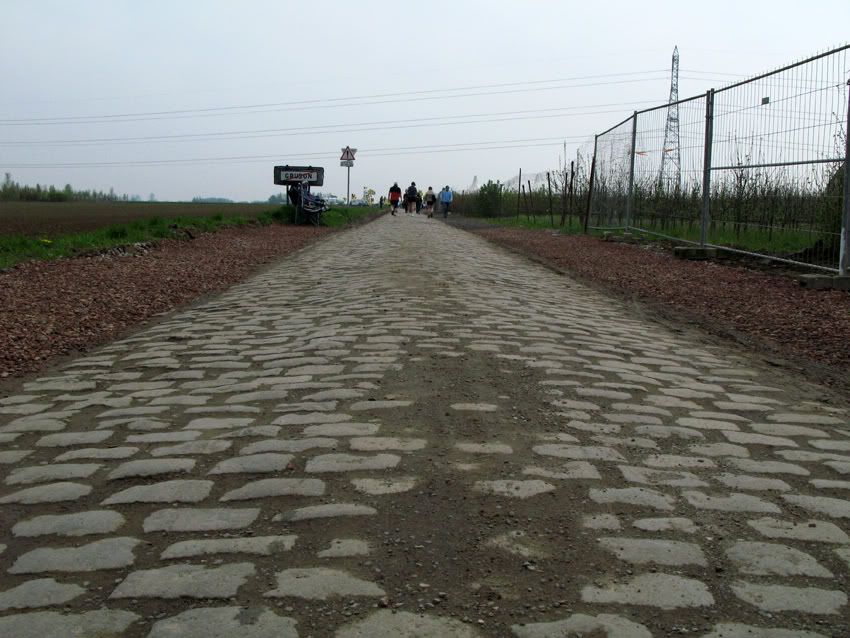 We walked up the road, looking for the Arbre.
Even though it was only 12:30 in the afternoon, and things had yet to hit full swing, things were already swinging.
You name it, they had it: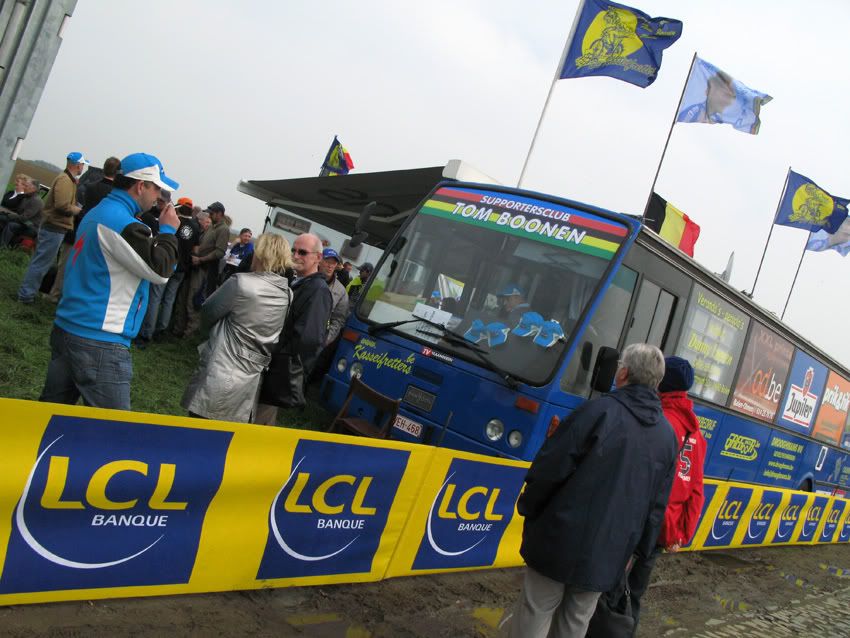 The Tom Boonen fan club zone.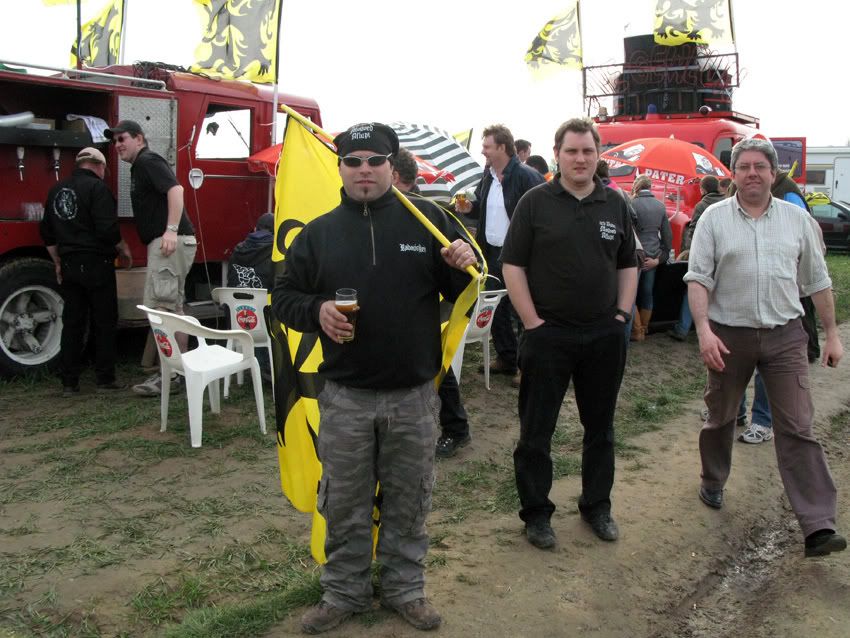 Feestbeesten.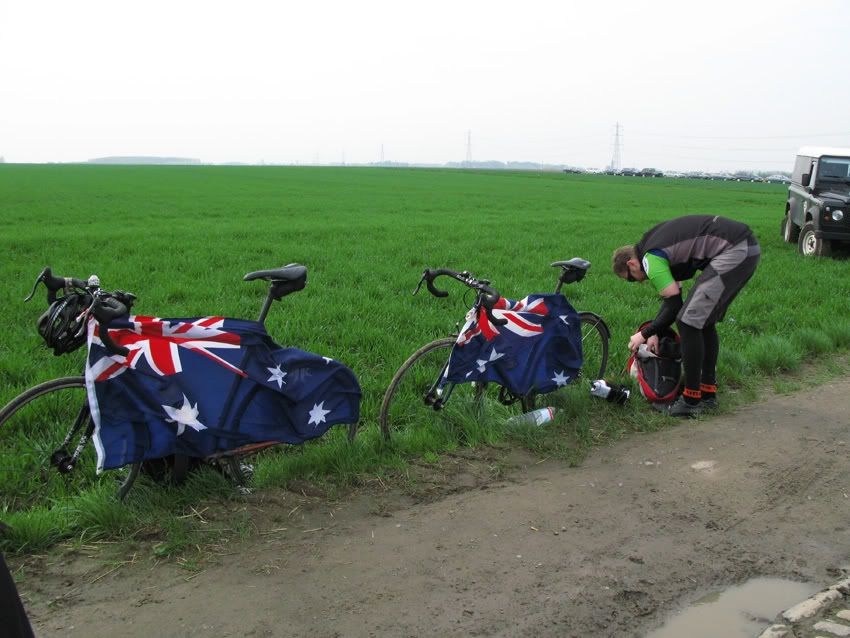 Aussies.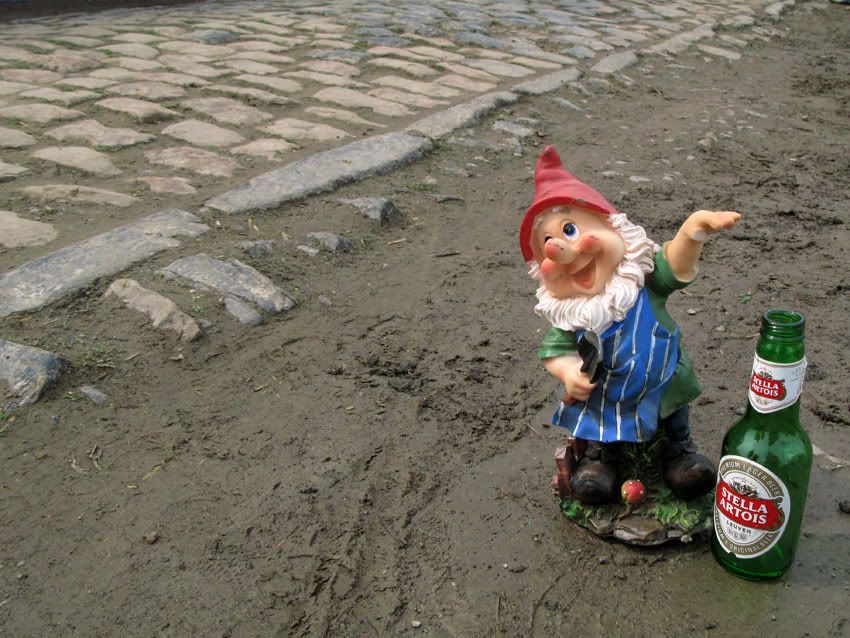 Kiwis.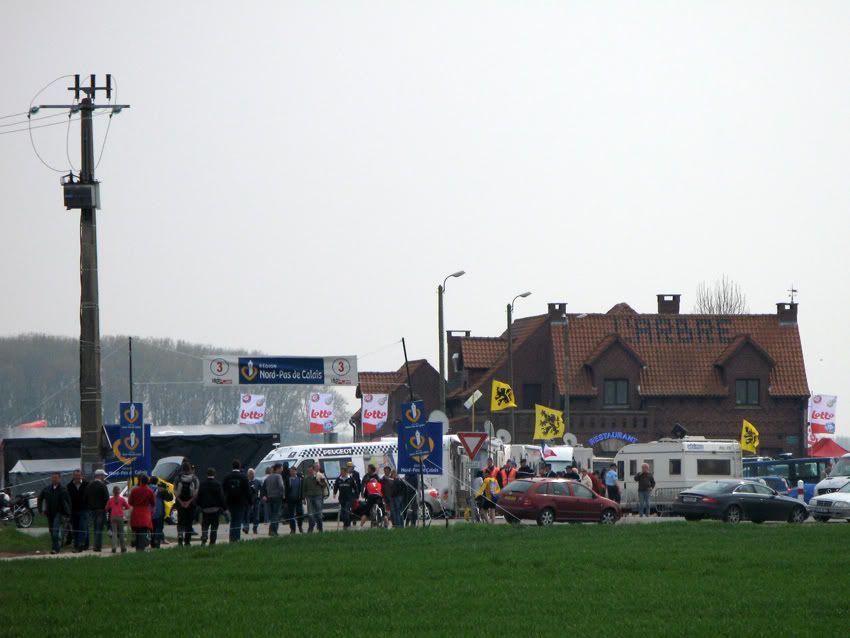 As we made our way through the
kermis
-like atmosphere, we spotted the Arbe in the distance.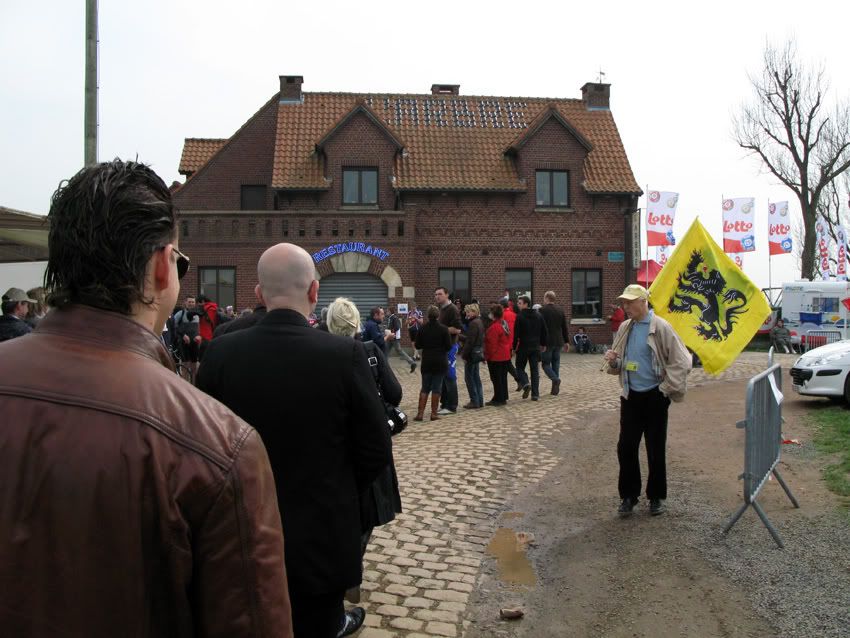 We got closer, and the circus got louder.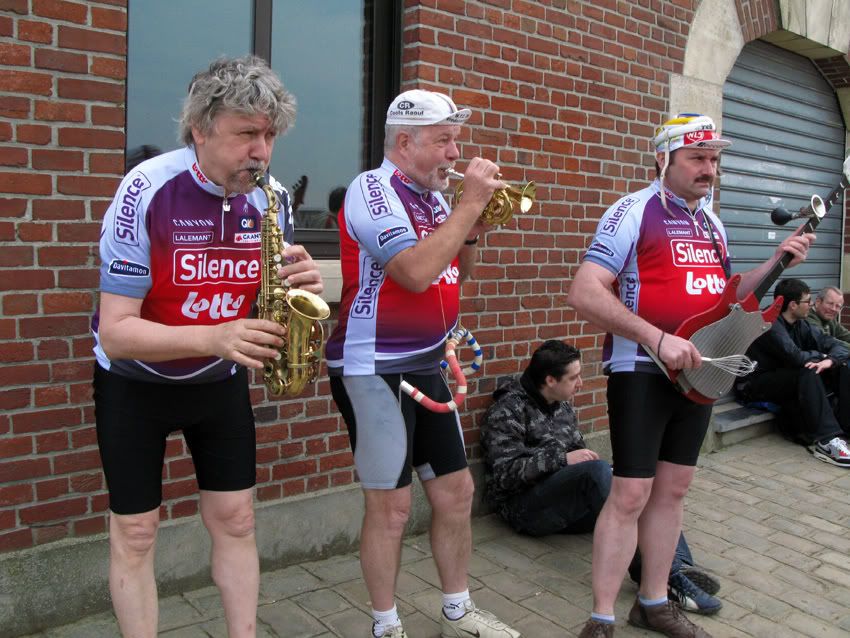 And louder.
As it turned out (unsurprisingly) L'Arbre was fully booked. To be specific, it was booked by Lotto, to wine and dine sponsors, clients, VIPS, etc.
So, what to do when you're hungry and thirsty? Grab a beer, and try and find some decent food.
The beer was easy, but finding food took a little...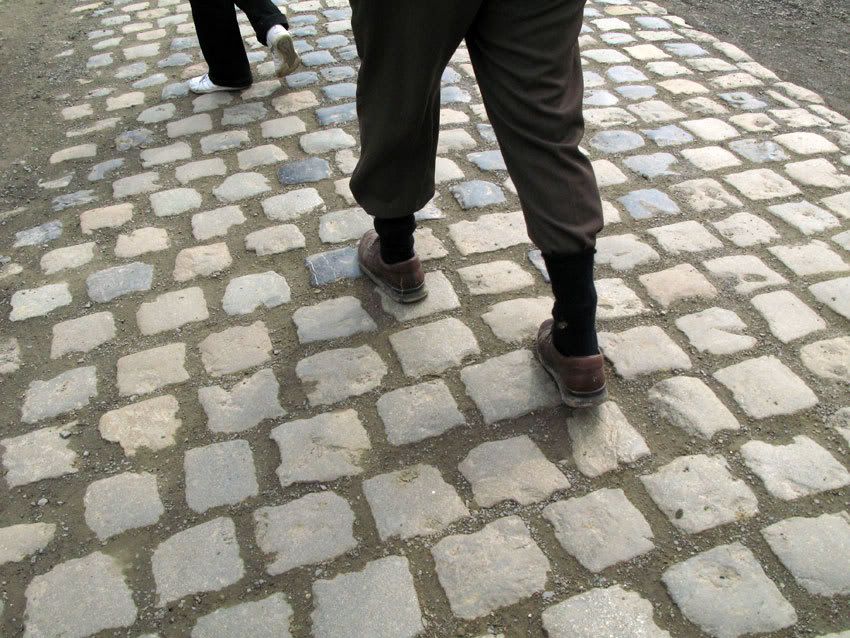 backtracking.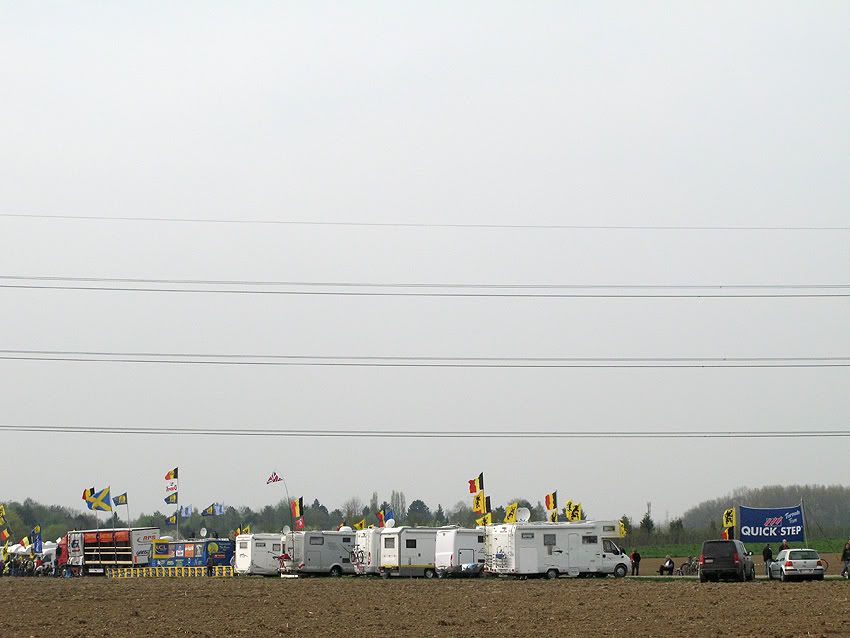 To Flanders in Flandre.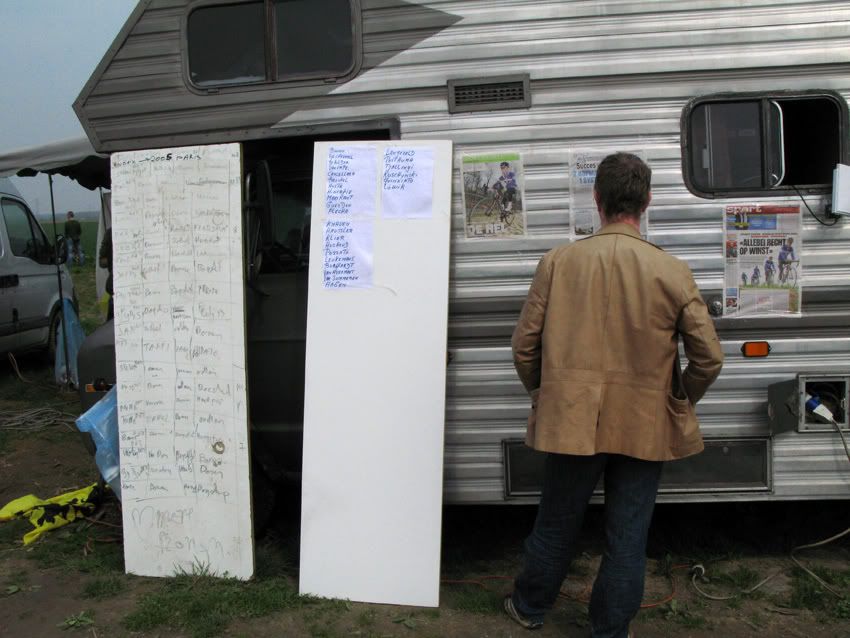 We checked out the news and odds.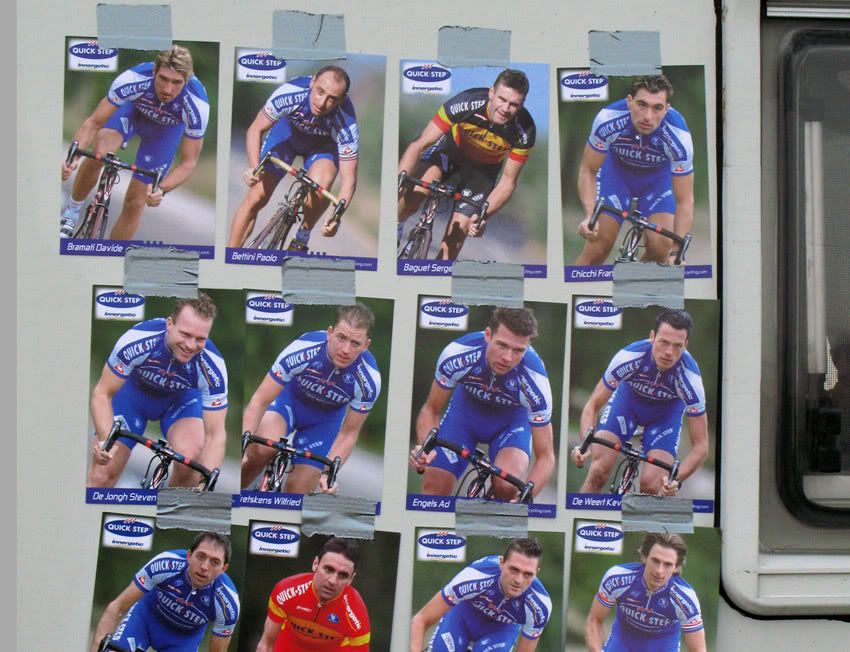 And past teams.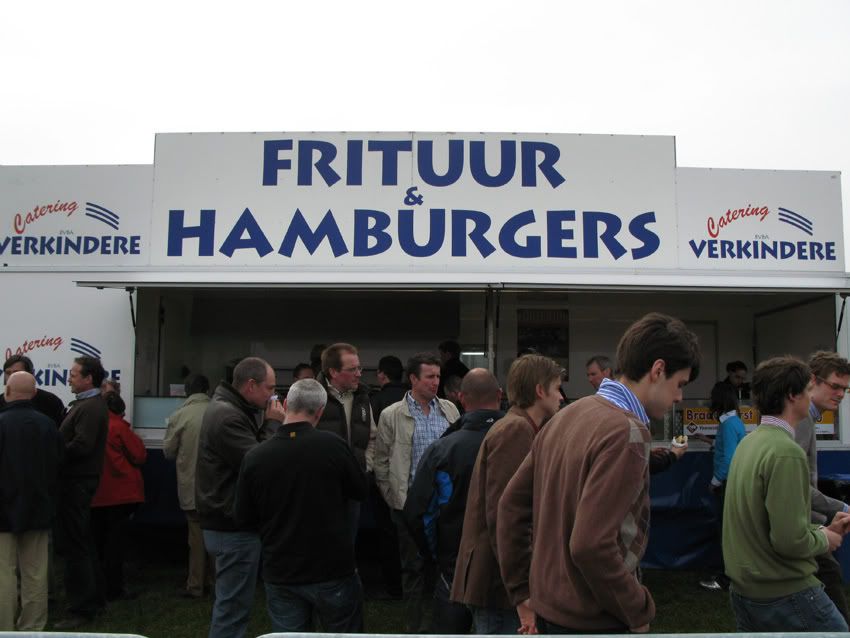 Until we found some food.
Even better, next to the frituur was...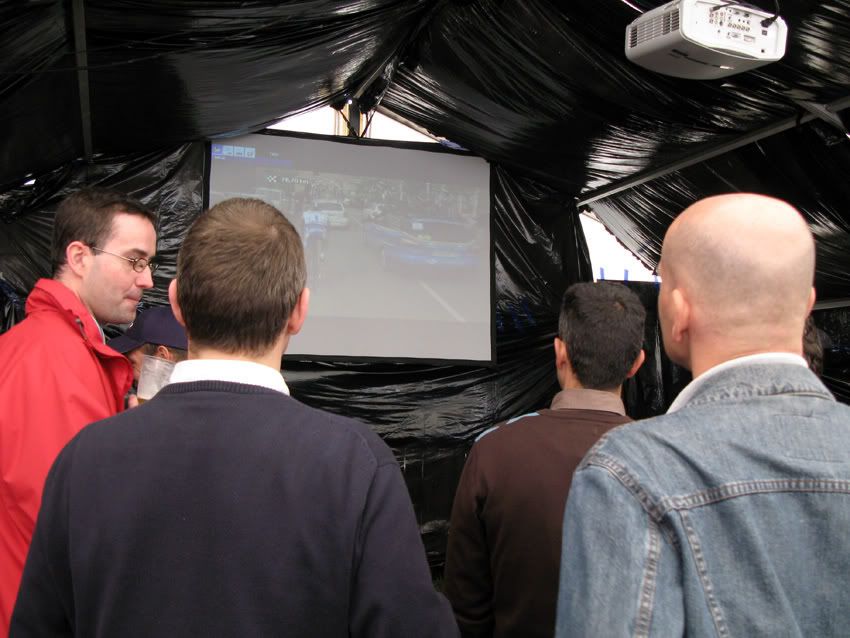 Some Sporza coverage.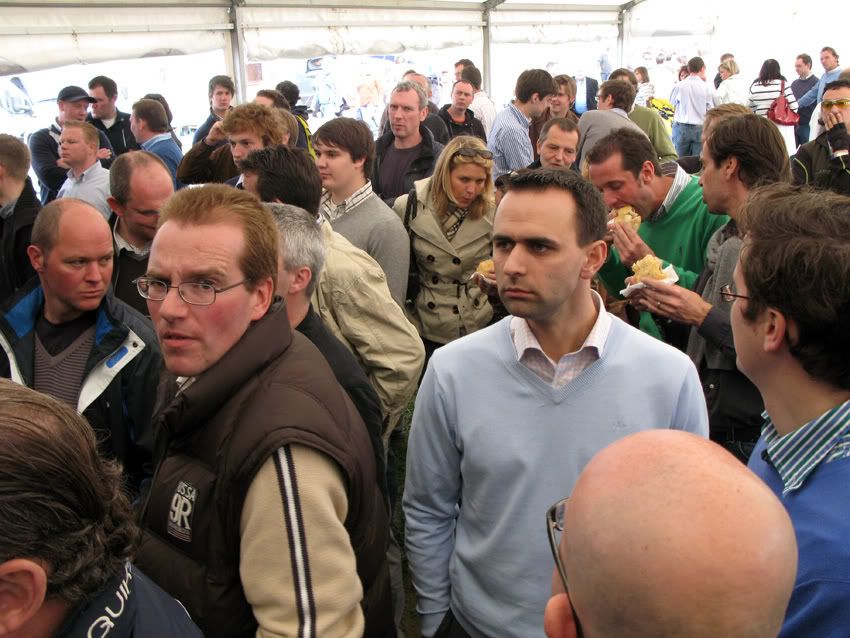 It proved to be a popular spot.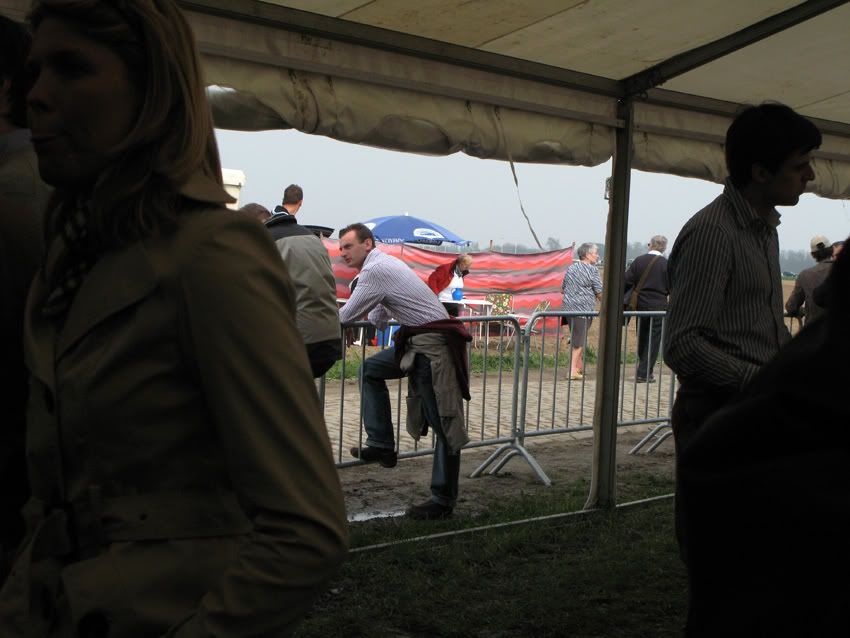 The fact that we were feet away from the pavé made it even better.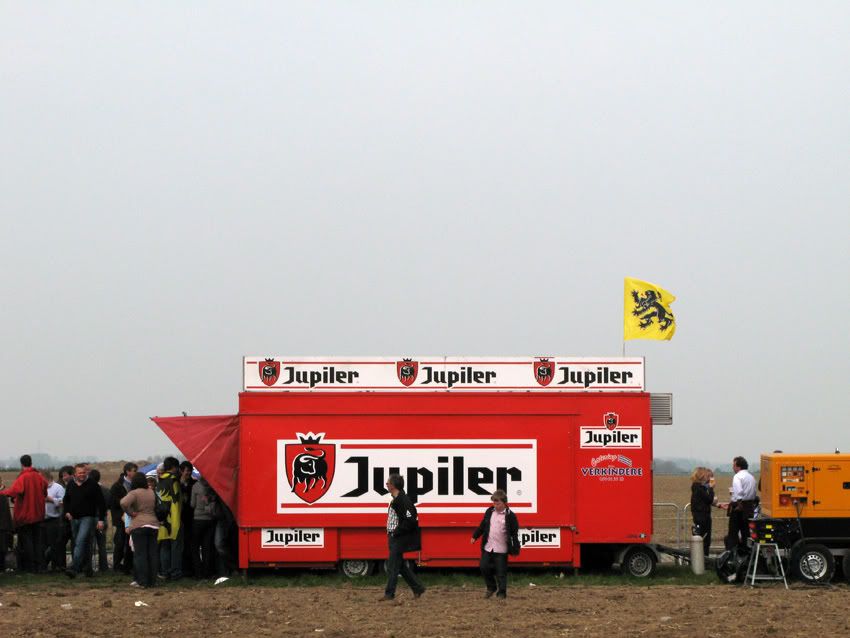 The fact that this was next to the TV tent helped as well.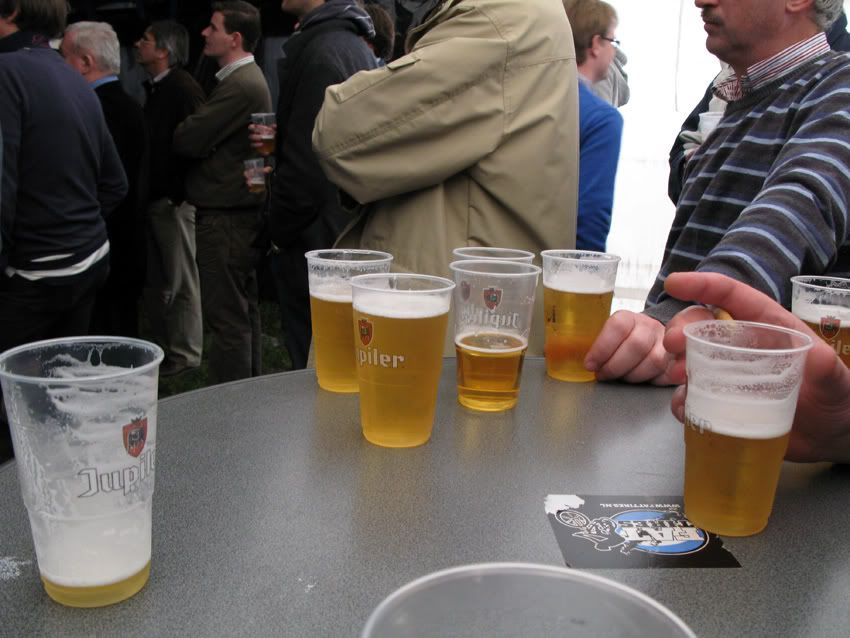 All of this...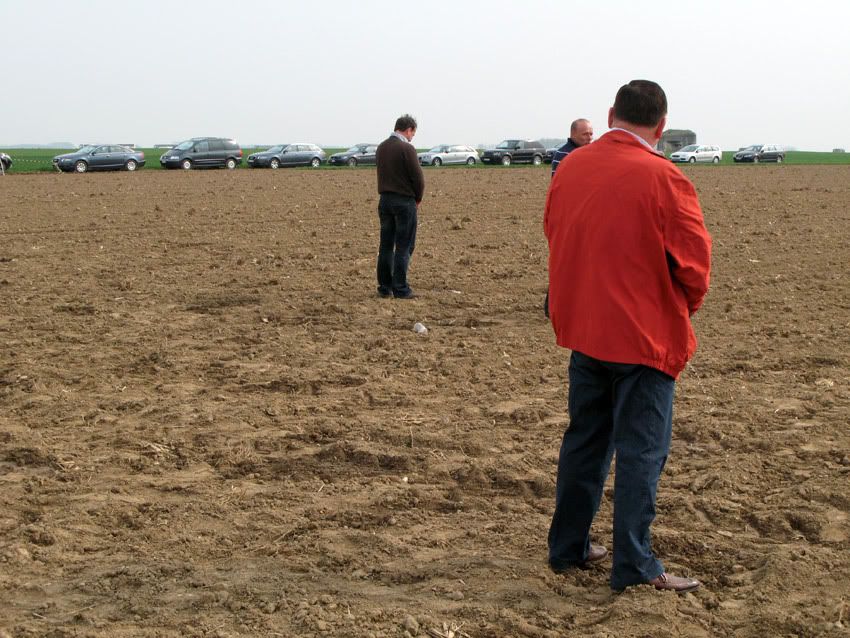 Means this.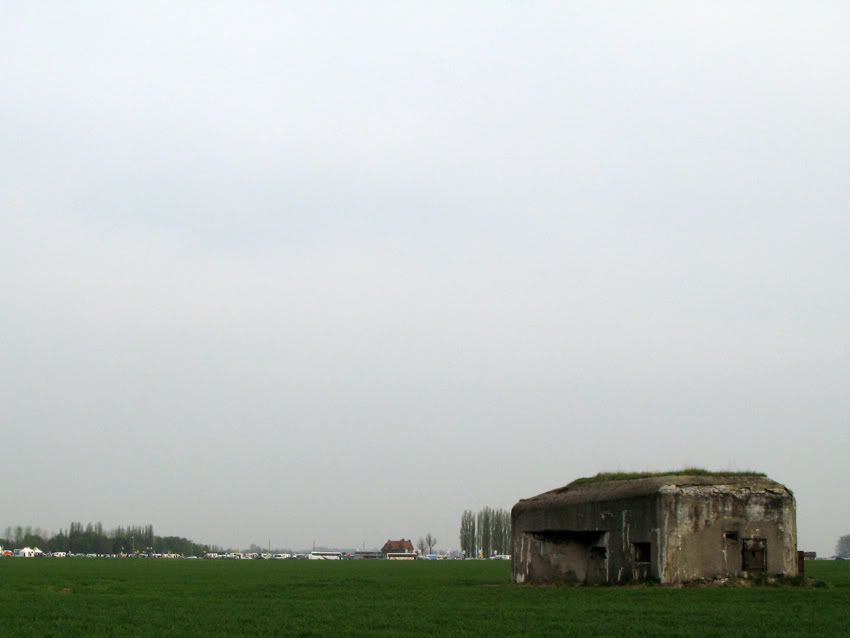 And while you're busy watering the fields of Flanders, you spot some of its history.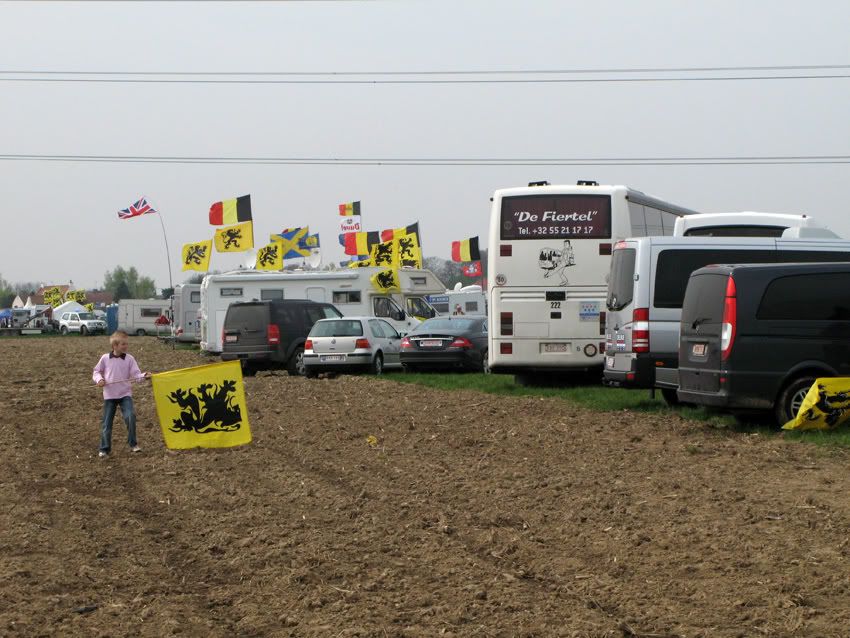 Apparently they don't teach the dangers of nationalism much these days.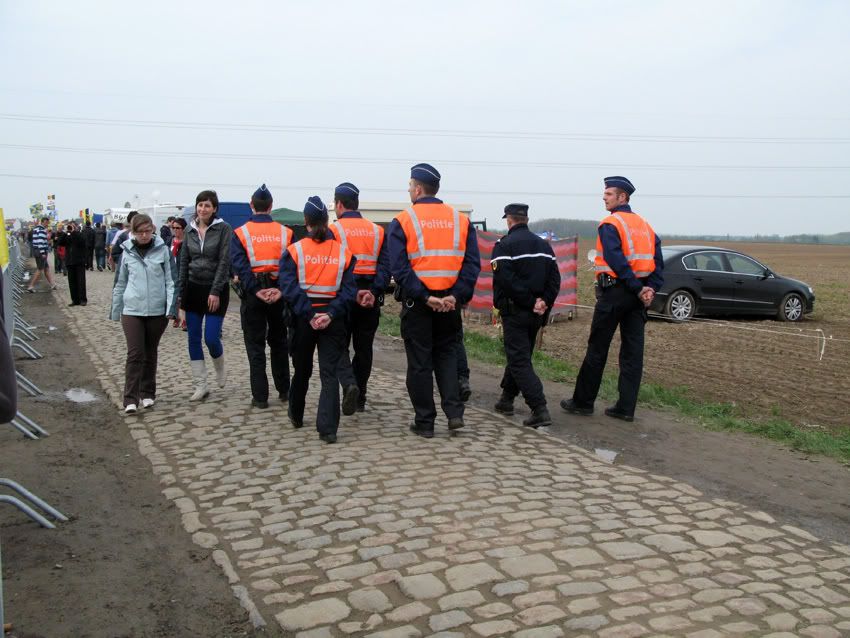 Even stranger - Belgian Police working in France, making sure the roads are clear for...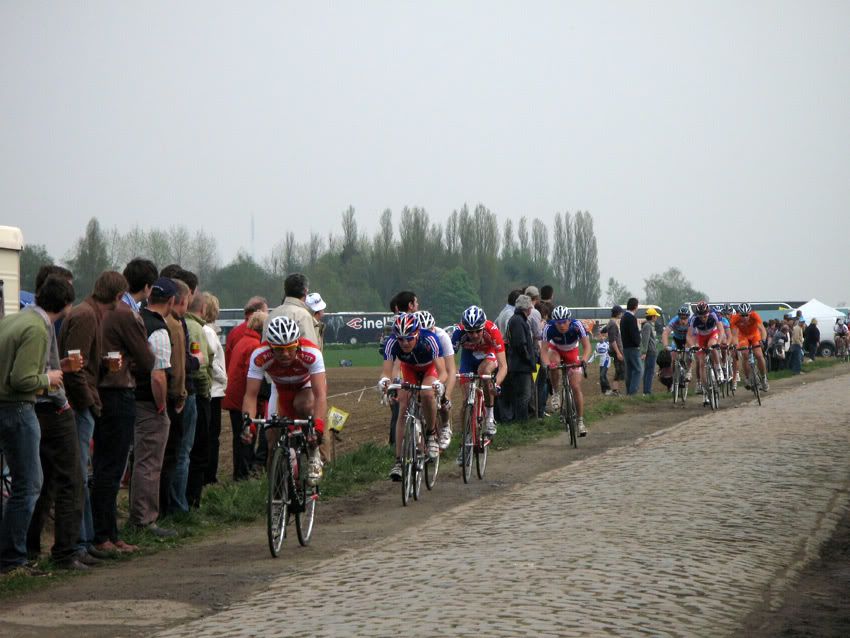 The Amateurs, who are racing ahead of the pros.