The waiting is the hardest part.
When the publicity caravan passes through, you know the action isn't far behind.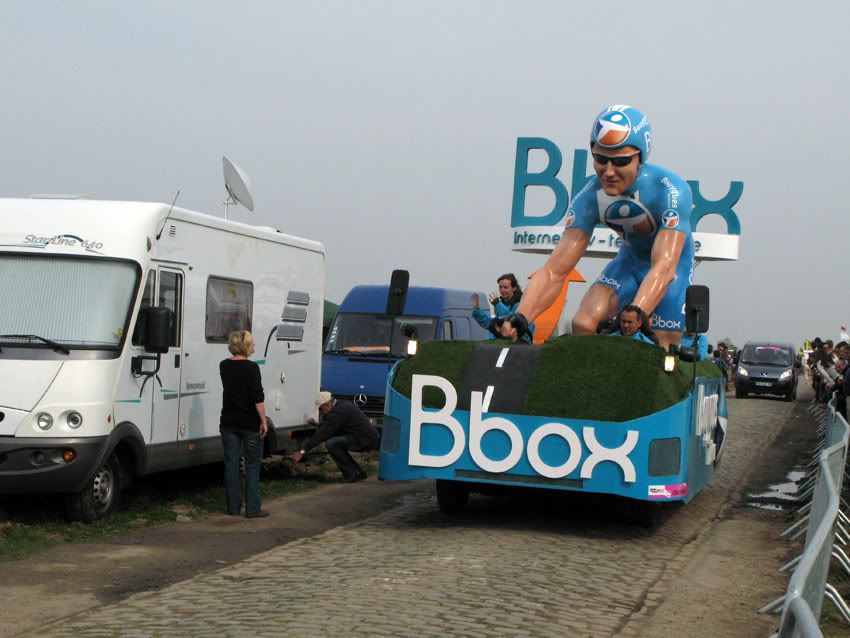 Thomas Voeckler
leads the way (or not).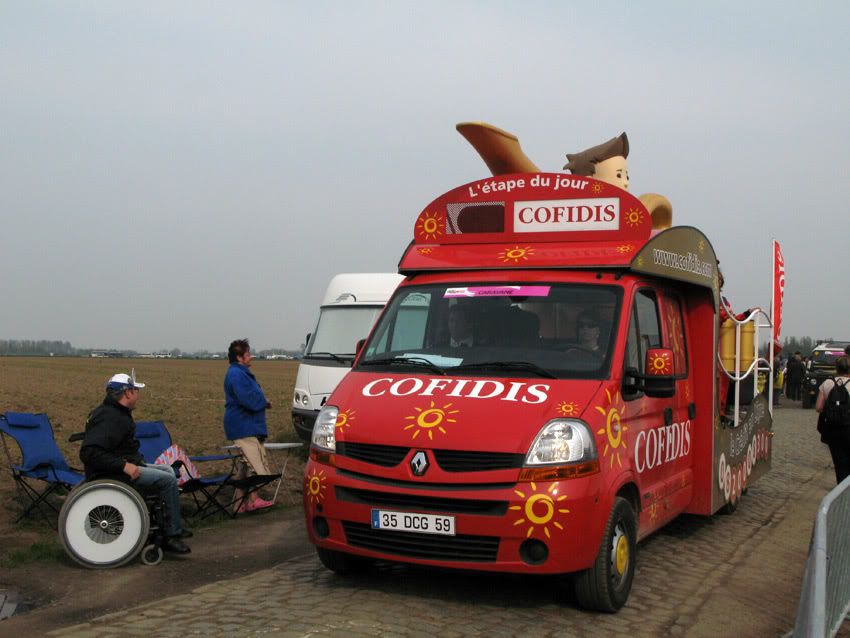 Followed by a rider from Cofidis.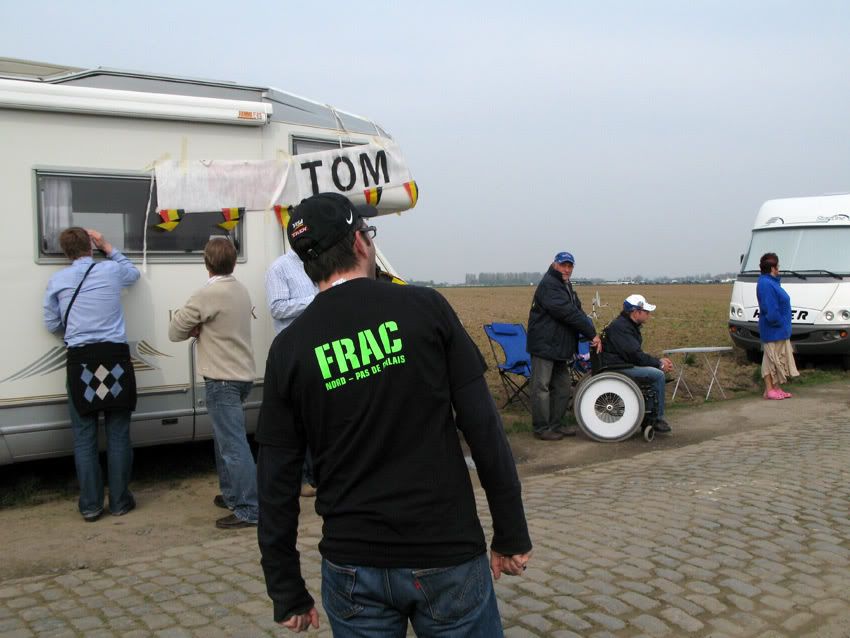 You wait, and watch.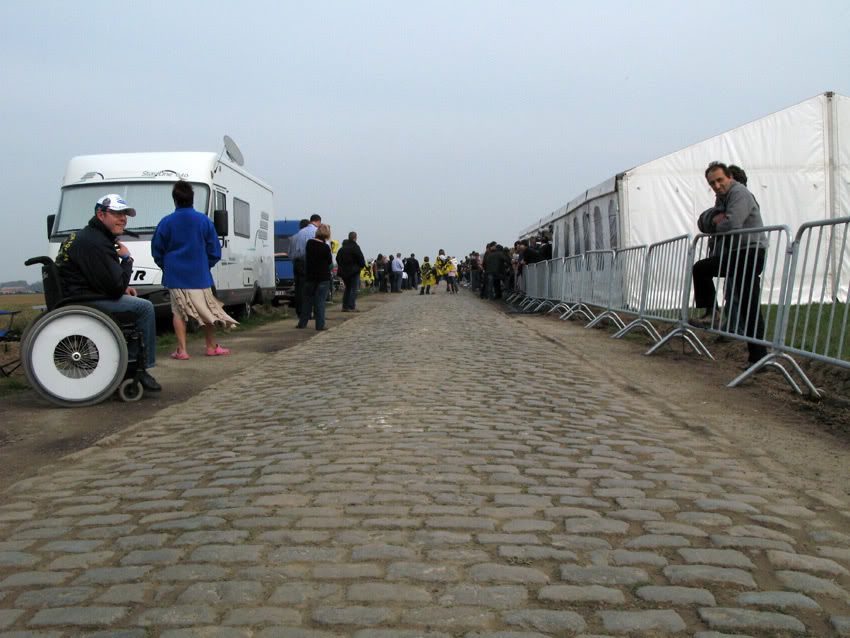 Then there's the quiet...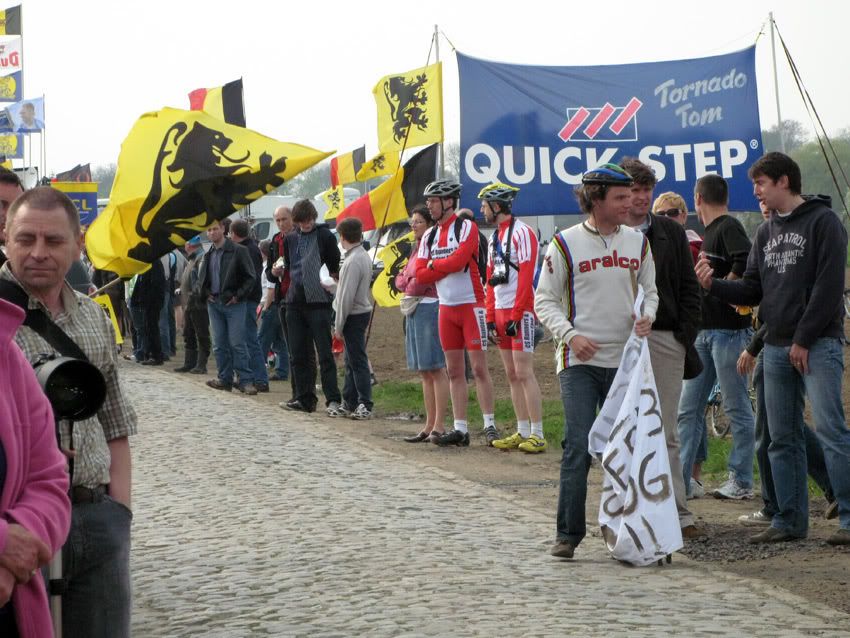 The crowds wait.
The roads fill, and you feel the tension.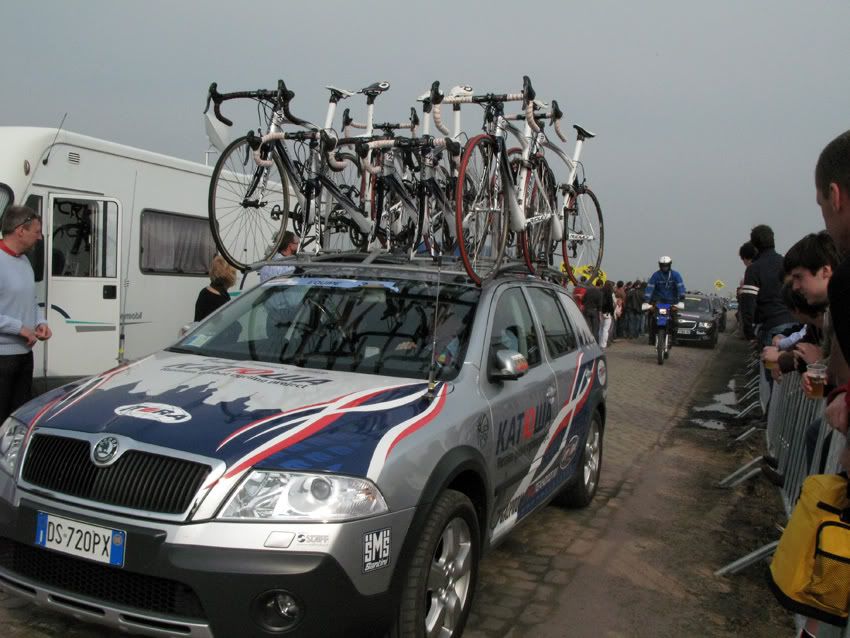 A horn toots in the distance, a team car appears.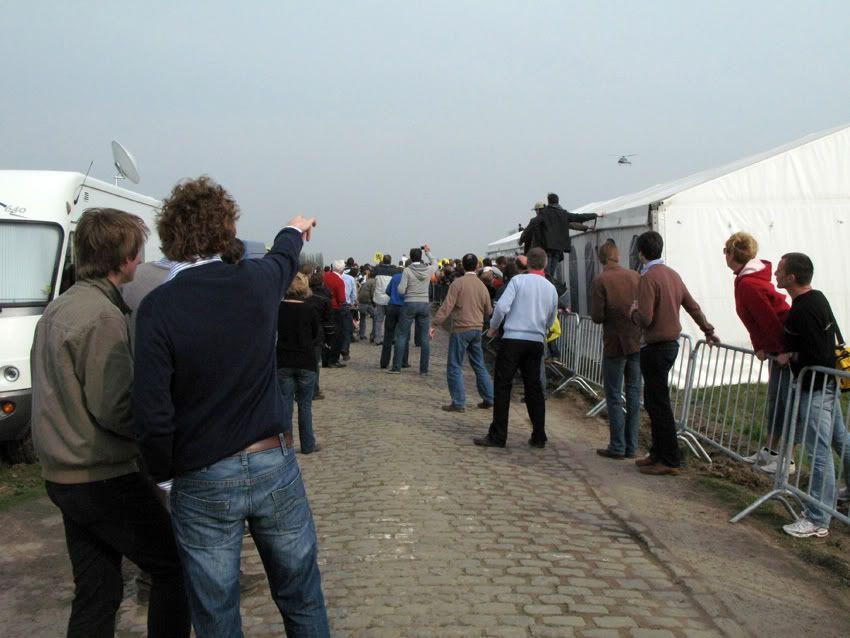 The helicopters approach, the drone of a rotors a sign of the leaders to come.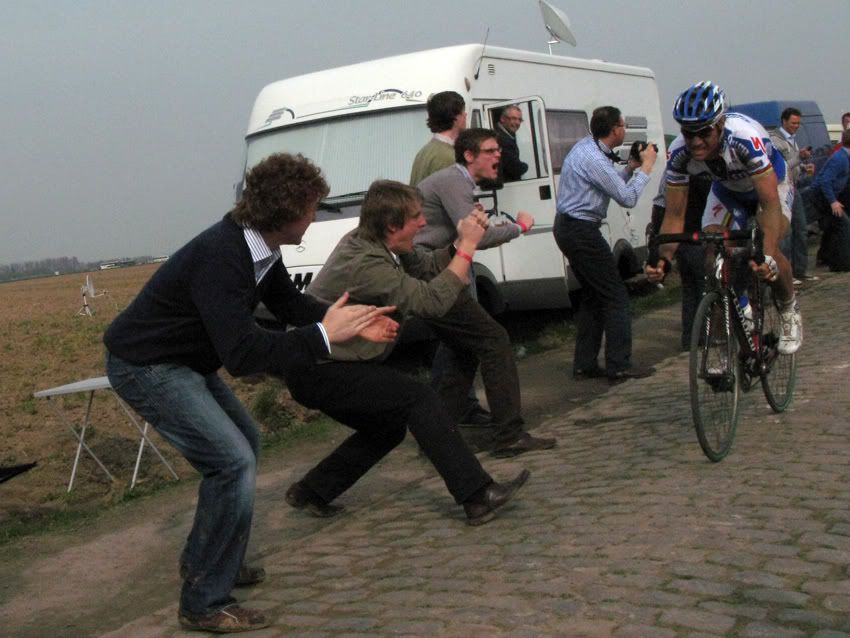 Out of the crowds,
Tomekke
appears.
Pursued in vain.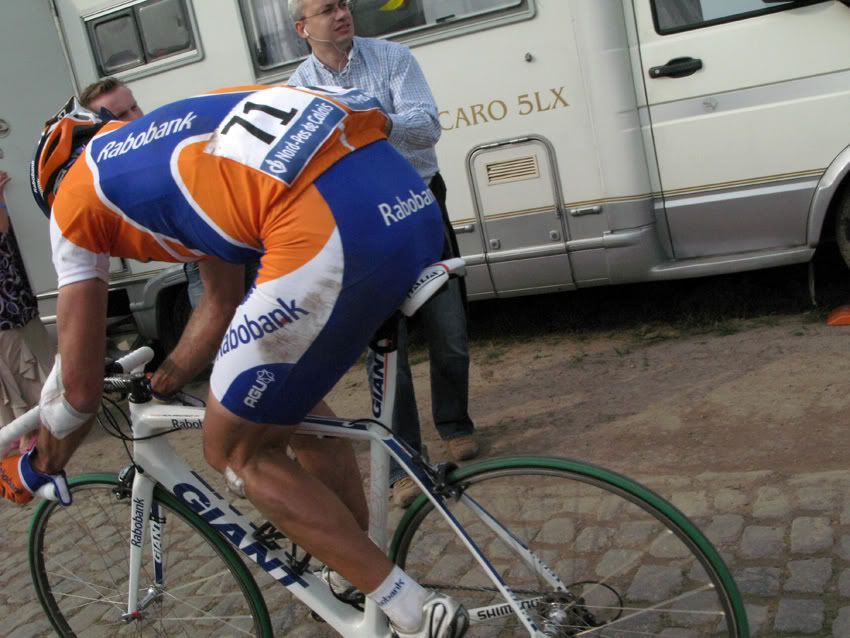 A class act
, foiled by bad luck, yet again.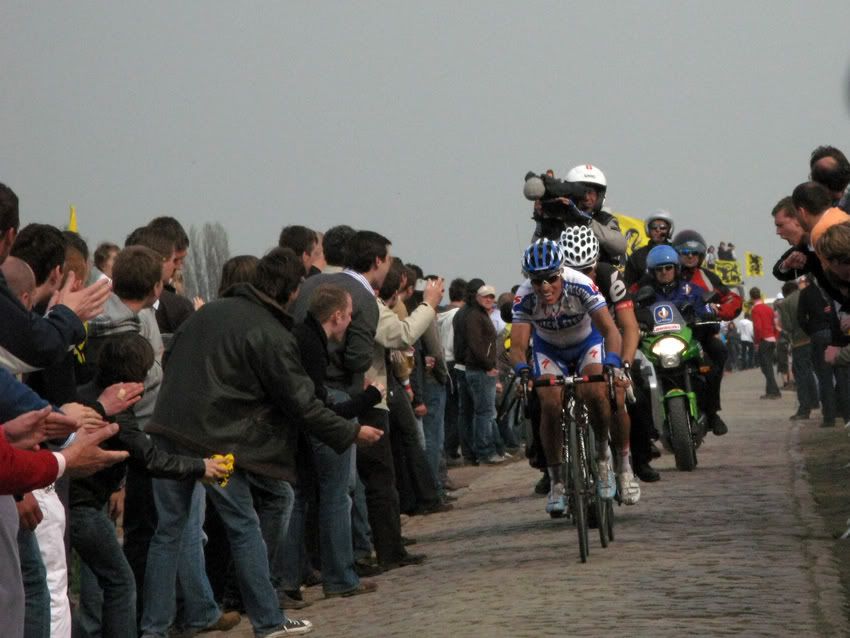 A
Frenchman
and an
Australian-German
battle it out through the fields of Flanders.
A
man of the future
on his way to the days end.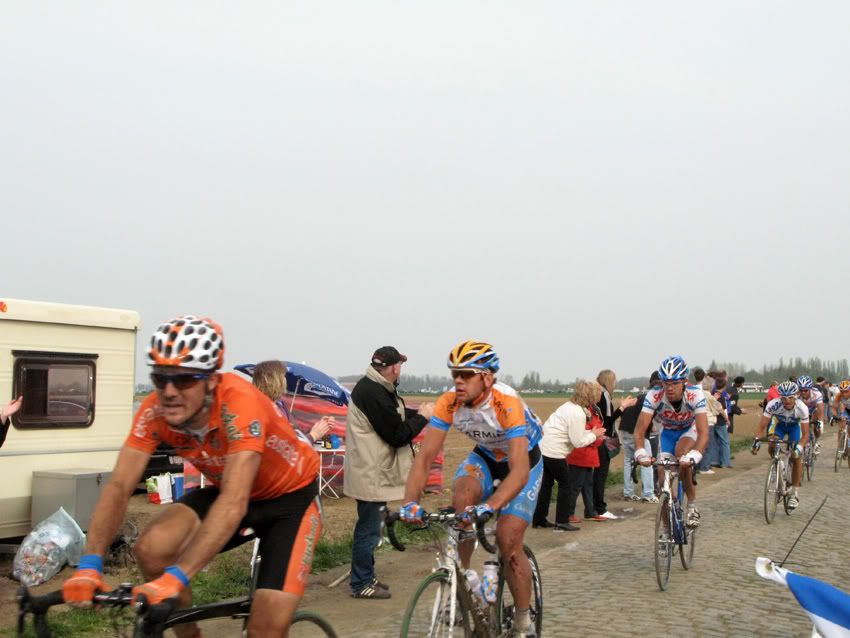 The race near it's end, the stragglers ride on.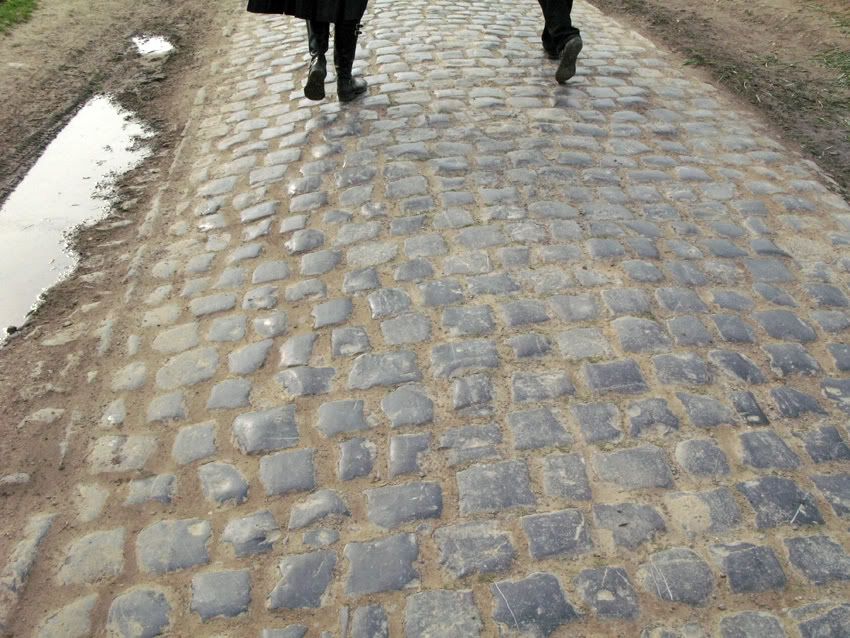 While the crowds move off.
c'est fin.