This weekend was that time of year
again
. Time to hit the Ardennes, and get my first real dose of elevation in far too many months.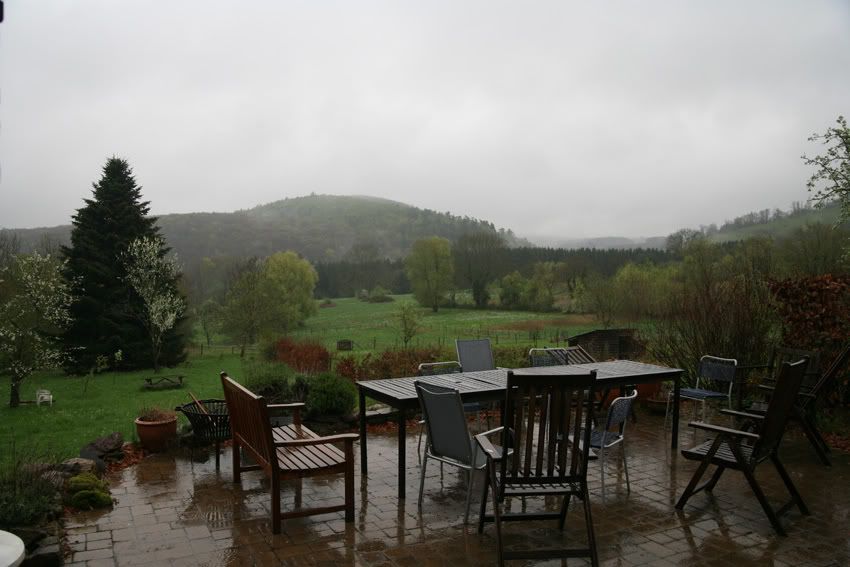 Unlike my previous trip, where the weather was amazing, when I arrived on Friday, it was pouring rain.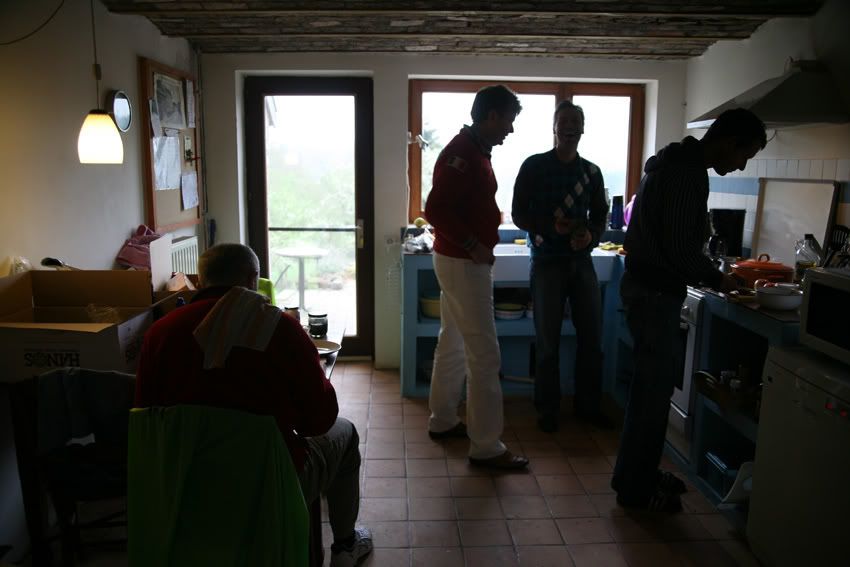 It was quickly decided to drink beer, and prepare dinner, rather than get soaked and filthy.
As we worked our way through 3 courses, and far too many bottles of wine, it rained, and rained, and rained. Asa matter of fact, it rained until +/- 6AM.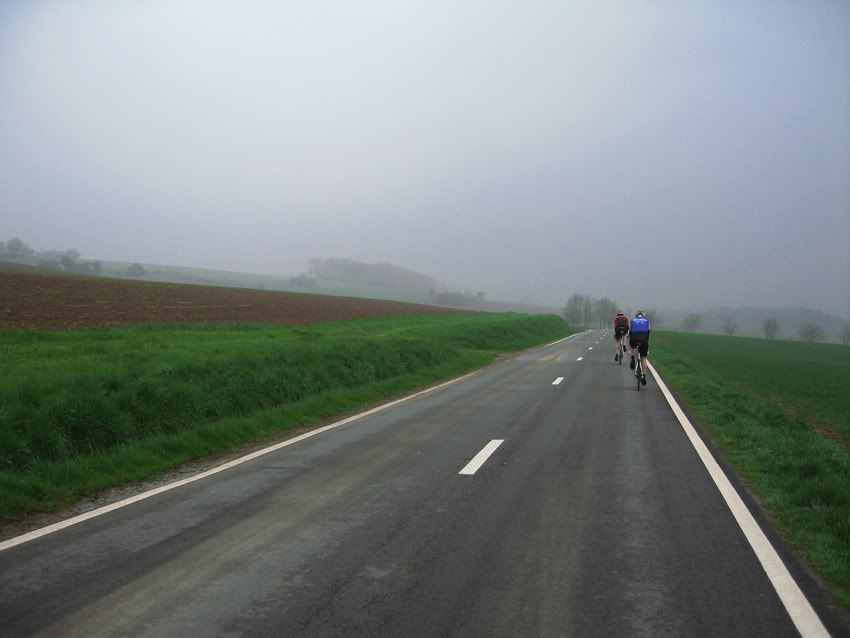 Much to our surprise, things (kind of) cleared up.
So we set out in overcast, misty conditions, on wet and slippy roads, with the plan to do what has become the standard Saturday ride, the
Route Buissoniere
.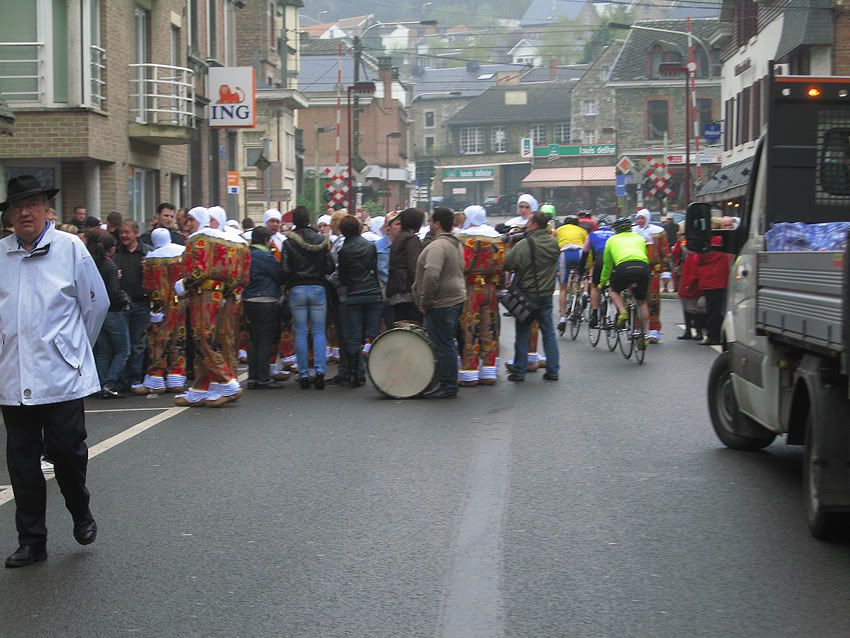 I didn't get many chances to take pics, but did my best to snap one of appeared to be Easter Saturday celebrations in one of the towns we rode through.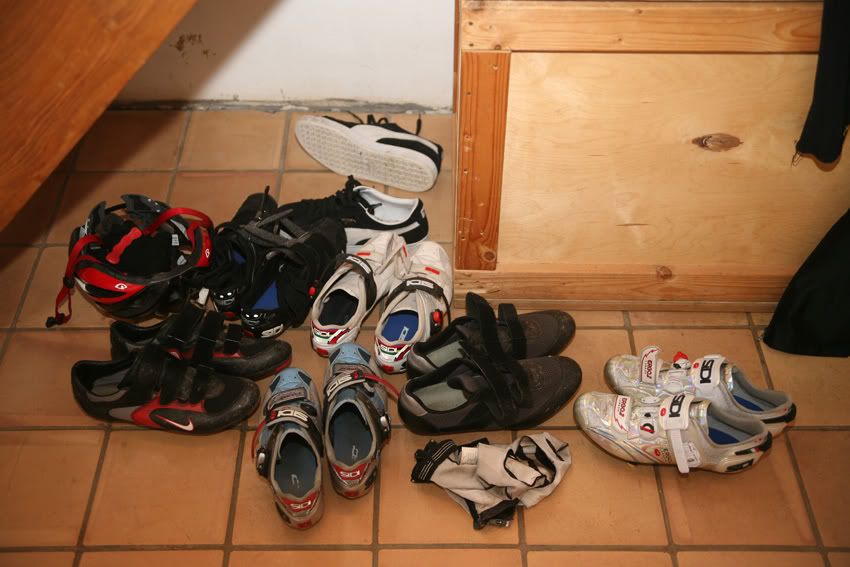 After 5.5 hours of riding, it was time to kick back, and get Saturdays dinner ready.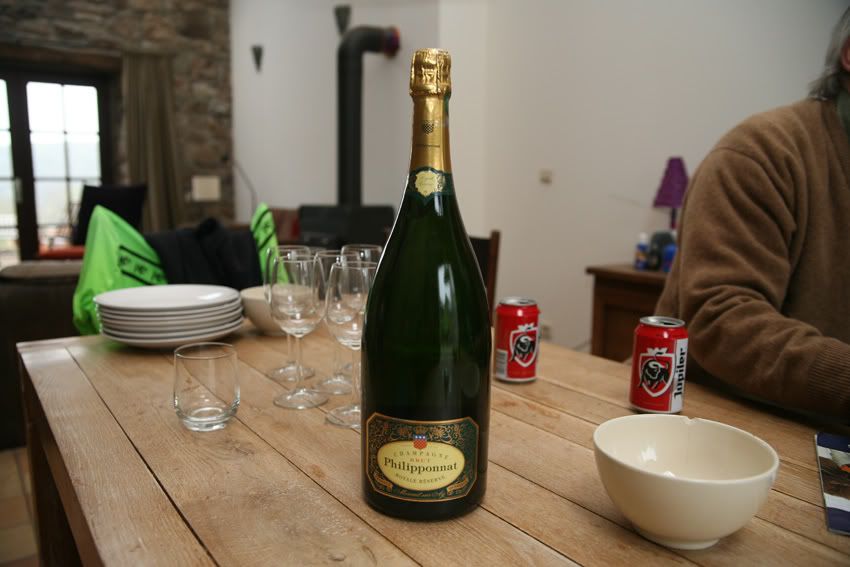 When you have a Sommelier in the group, the bubbles follow.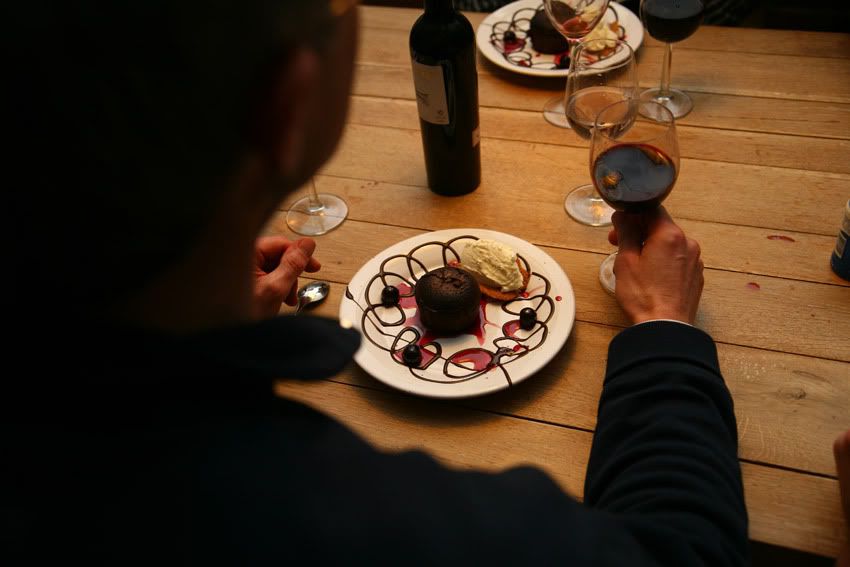 It doesn't hurt when you have a guy who's been in a cooking club for the past 20 years either.
This morning the weather looked better. It was time to break out the bikes, and check out some of the climbs of Liege Bastogne Liege.
With tired legs from the day before, we made our way to some of the more historical climbs of L-B-L, such as the Wanne.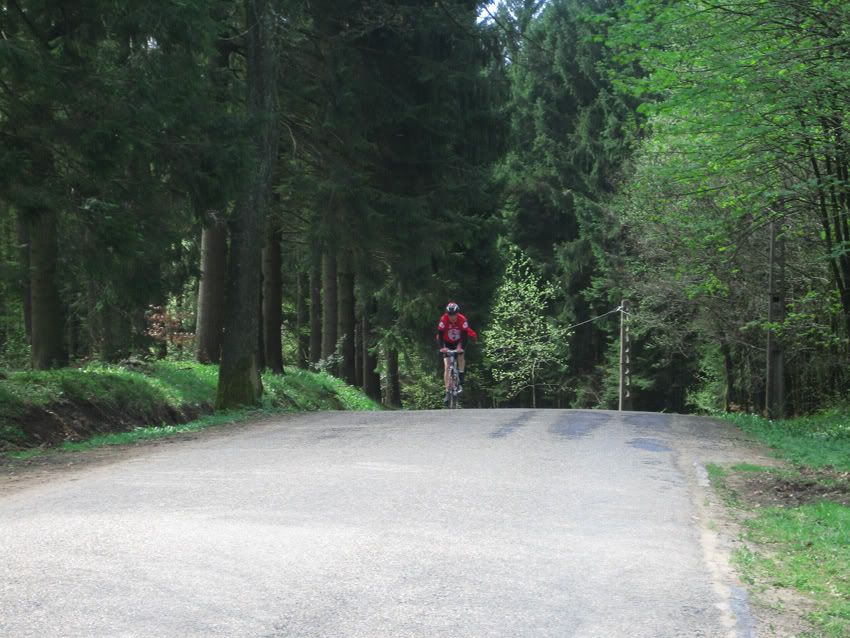 One of us, working his way up the Wanne.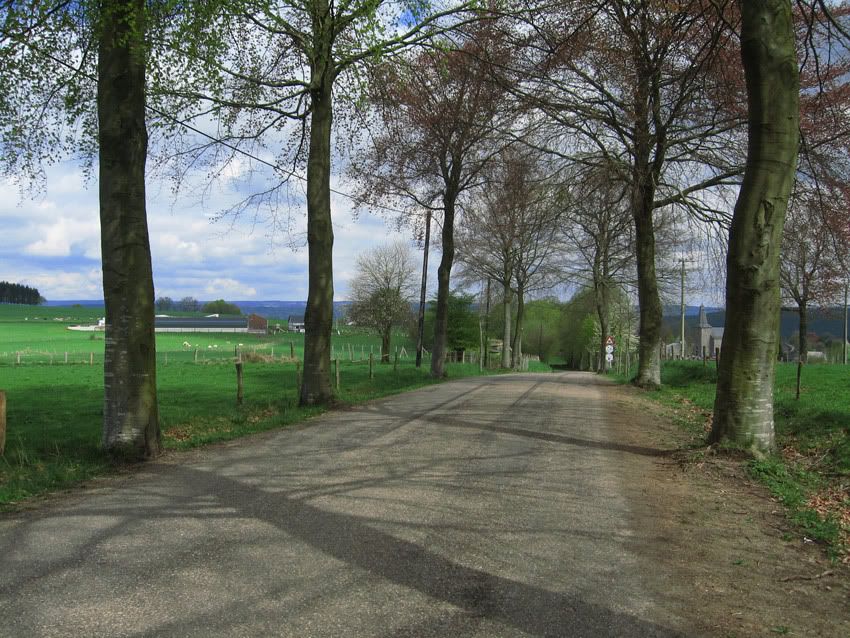 The view from the top.
After the Wanne, it's a +/-5 km descent down some sketchy roads to Stavelot.
Thinking of historical climbs, and modern history of the Ardennes, at the bottom of the descent to Stavelot you cross a bridge, and take a right just after you pass this -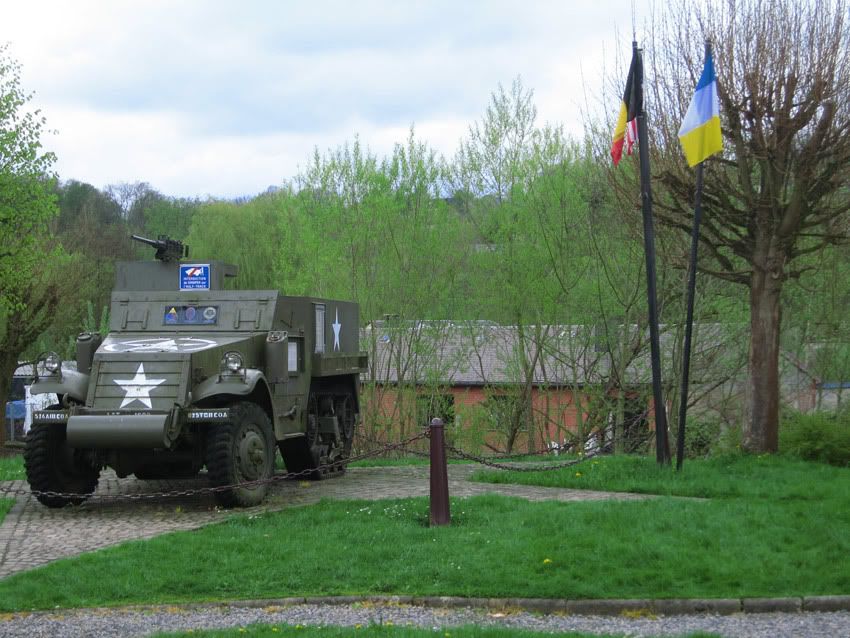 ]
After that, you work your way up the Stockeu.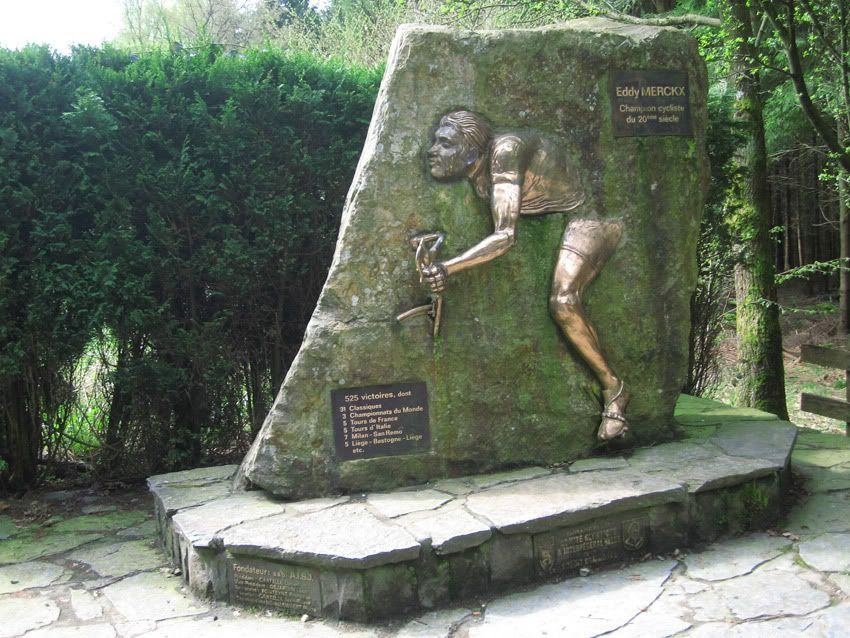 And see this.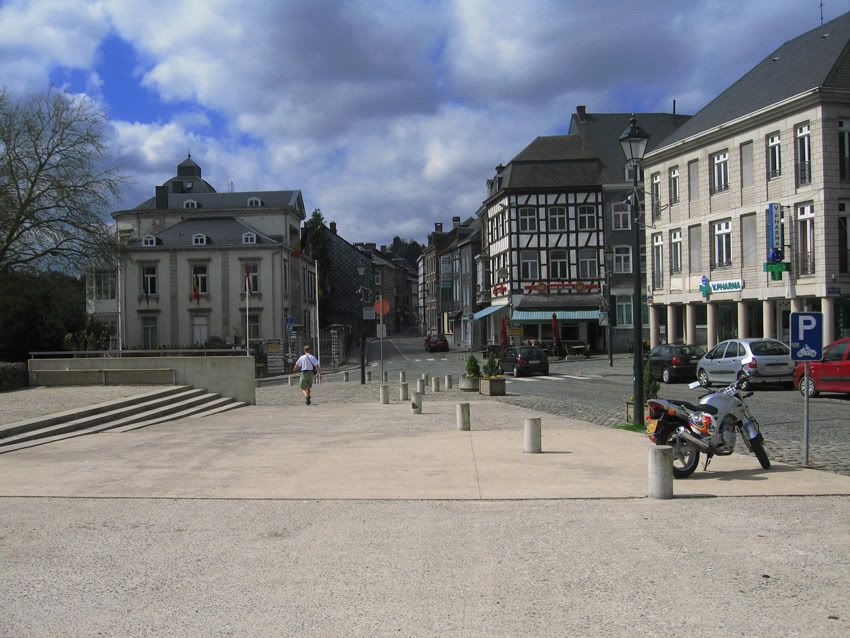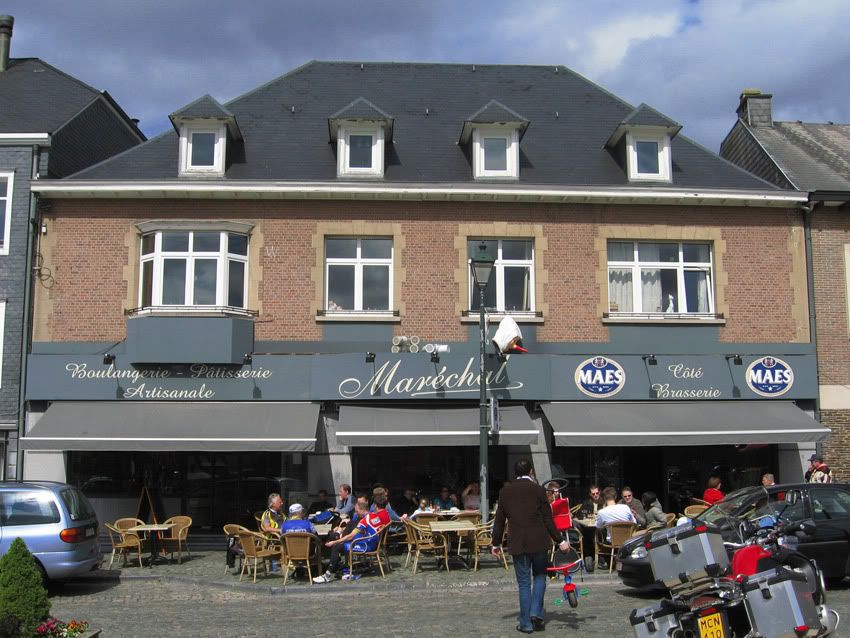 After that it's a descent, back to Stavelot, to grab a coffee and crepe.
Then it's back to the biking through open roads, filled with history.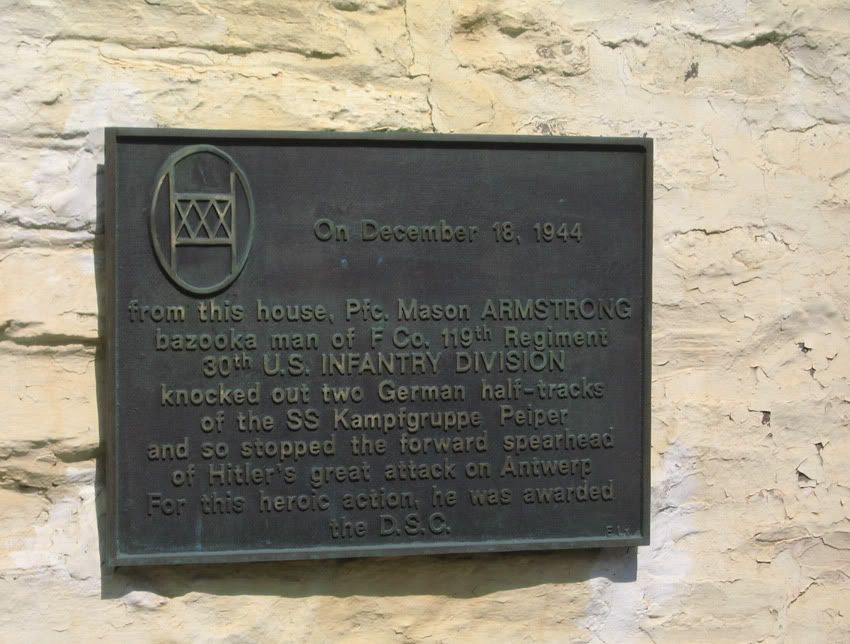 Like this.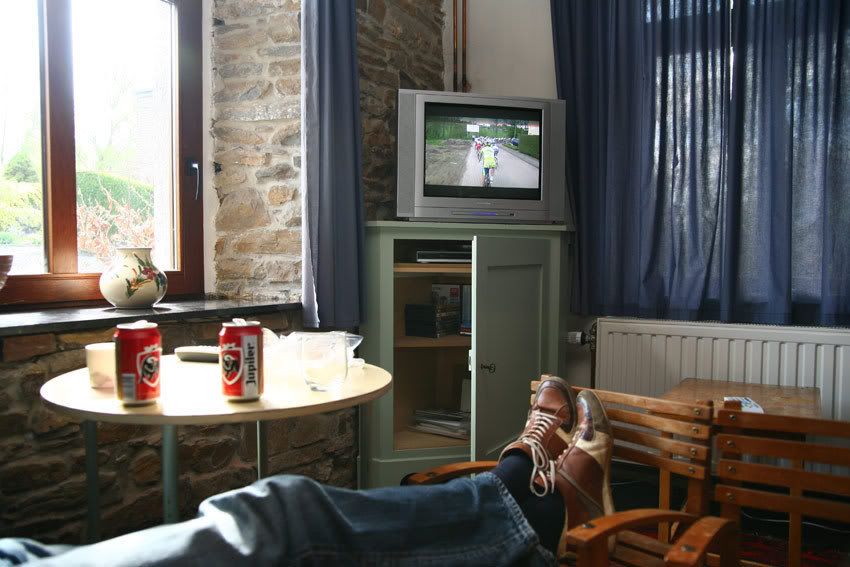 To get back in time to watch the Amstel Gold.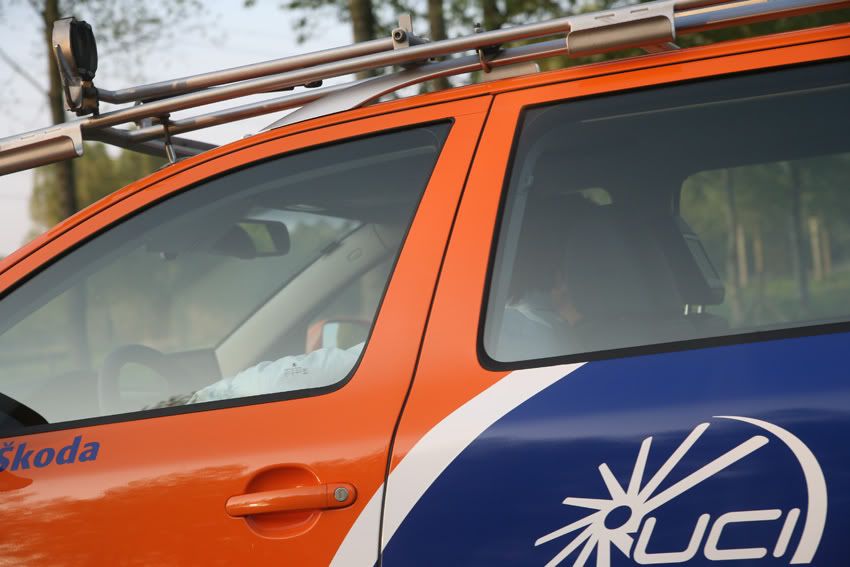 Then pack up, and drive back to Amsterdam, like these guys.