Thanks to a twitter tip off from a friend, I started listening to the
Monocle Weekly podcasts
a few months back. In case you're not acquainted with the
Monocle
, it's a magazine that covers 'global affairs, business, culture, fashion, and design.' For some unknown reason, until last week, I hadn't actually gotten around to buying a copy of it.
When I did, I was pleasantly surprised to discover that they include a specially commissioned
Manga
every month, called Kita Koga, which is written and illustrated by Takanori Yasaka. What was even more surprising was the fact that the installment I had used the cycling world as it's backdrop.
It shouldn't come as a great shock that the angle of the story is about drugs, or as the sub caption on the cover states "
on the trail of a Belgian drug mule.
" The basic plot is that Kita Koga's protagonist, Niels Wattanabe, is sent to Belgium by the Japanese government, to investigate an anonymous tip off about a drug ring. A professional cyclist is linked to the drug cartel, and the yarn that unfolds is "an intricate tale of competitive wrong-doing, fading careers, and athletic excellence." It almost sounds like Astana or Rock Racing.
While the story leaves something to be desired from a cyclists point of view, and a little more research into the physiques of road cyclists would not have gone amiss, it was a welcome treat, with some fine bits of detailed draftsmanship, not to mention a plug for Luis Garneau. I wonder if the Monocle's Canadian editor
Tyler Brûlé
had something to do with that?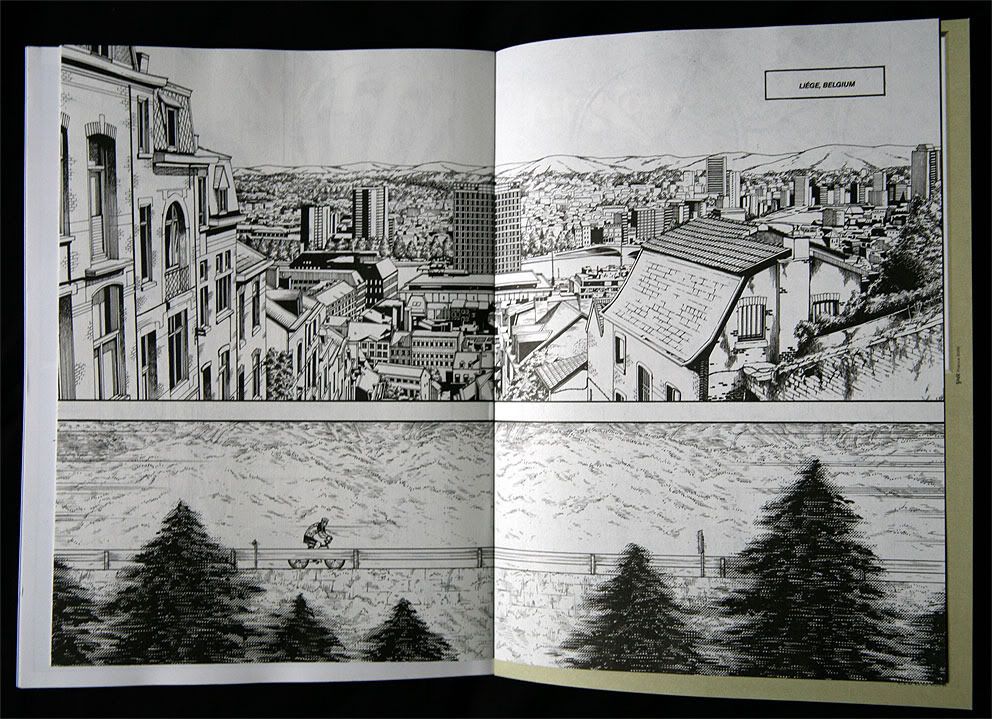 If only Liege looked so good in person.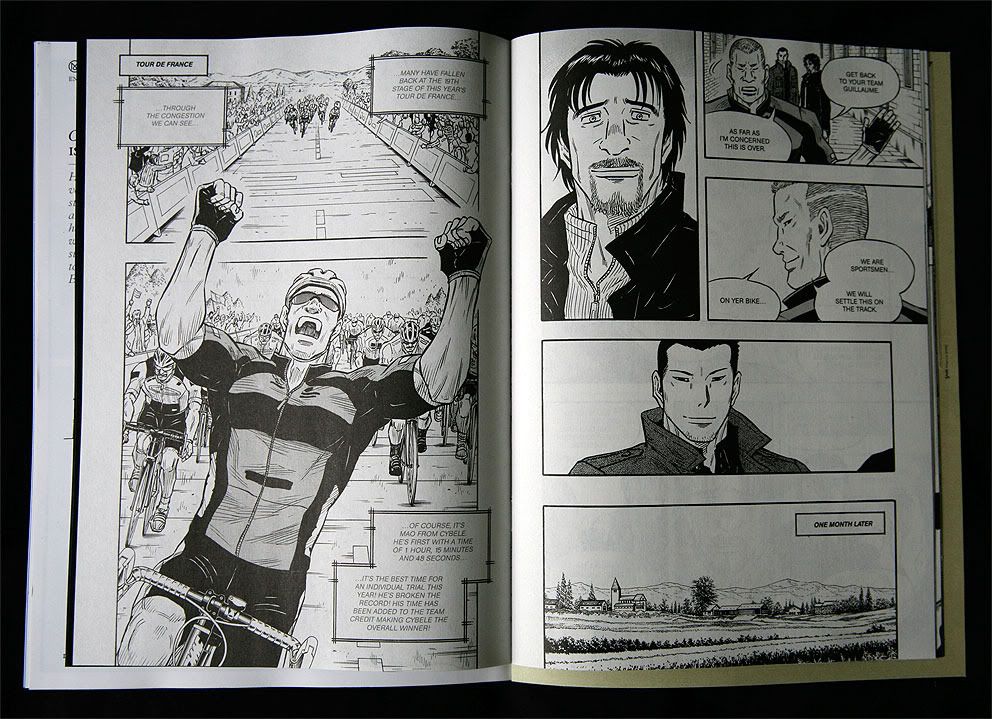 Apparently the Devil is in the details.