Last night the
Olympia's Tour
kicked off with an 8 km long Team Time Trial, starting and ending at the
Olympisch Stadion Amsterdam
. The race consists of a mix of developmental pro teams (Rabobank, Milram, Garmin), amateur teams from the Netherlands, Sweden, Denmark, and Norway, and a selection of the Belgian track team.
Seeing as you do't get many chances to see a high level of bike racing in Amsterdam, there was on;y one thing to do: hop on my town bike, and ride on down to watch.
I arrived fifteen minutes before the first team was to start.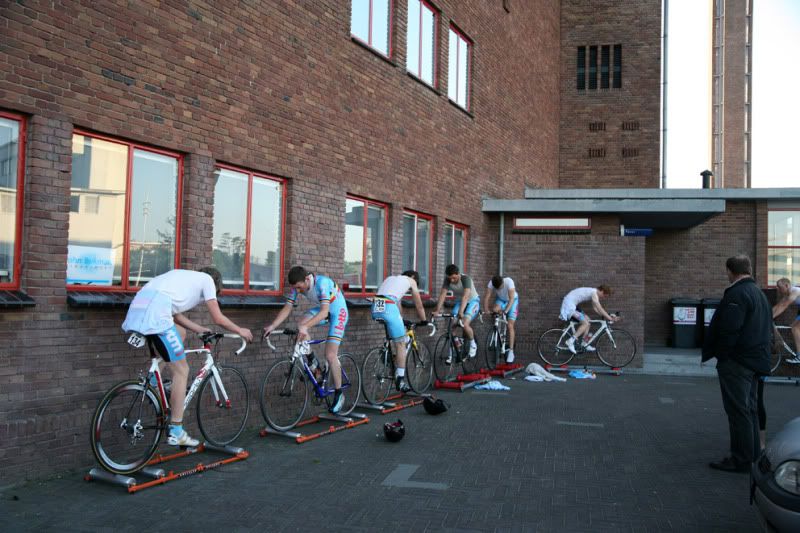 Some teams were busy warming up...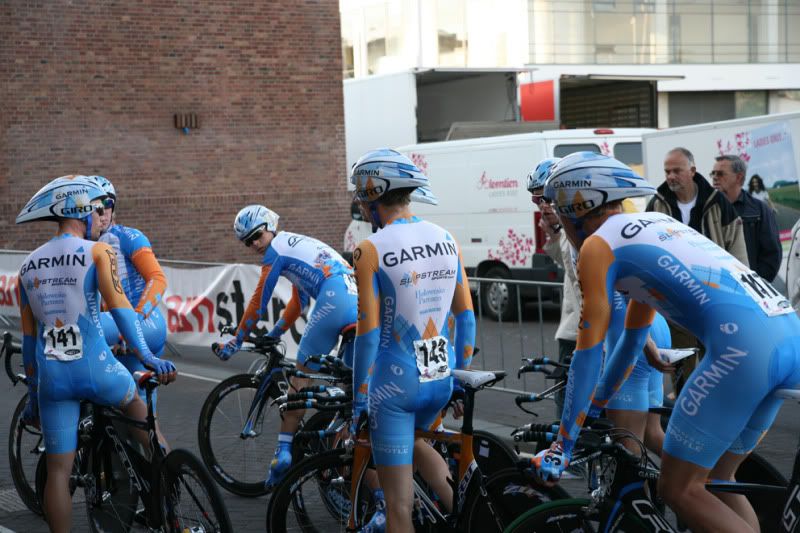 ... some were making their way to the start...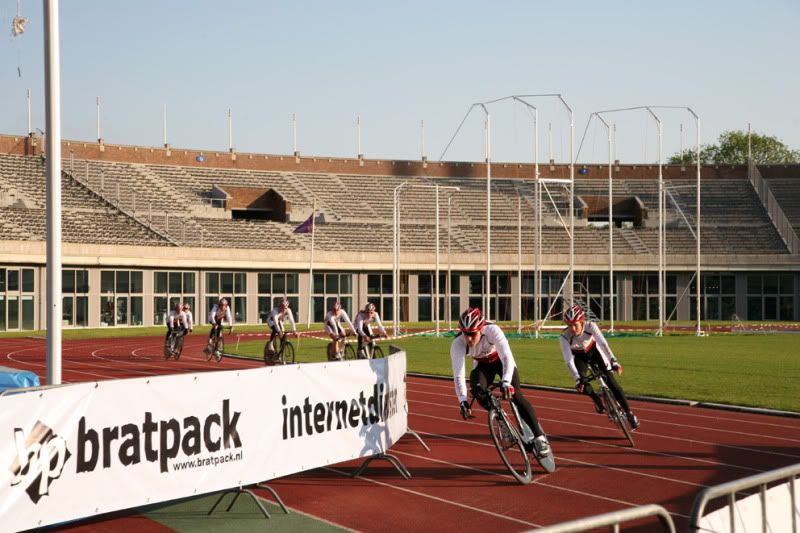 ... and some were getting a feel for the first corner.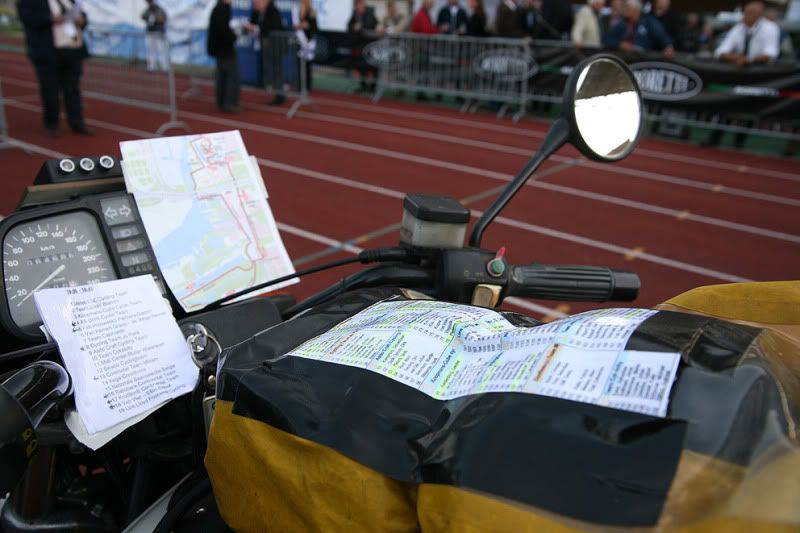 The TV motorcycle, poised for action.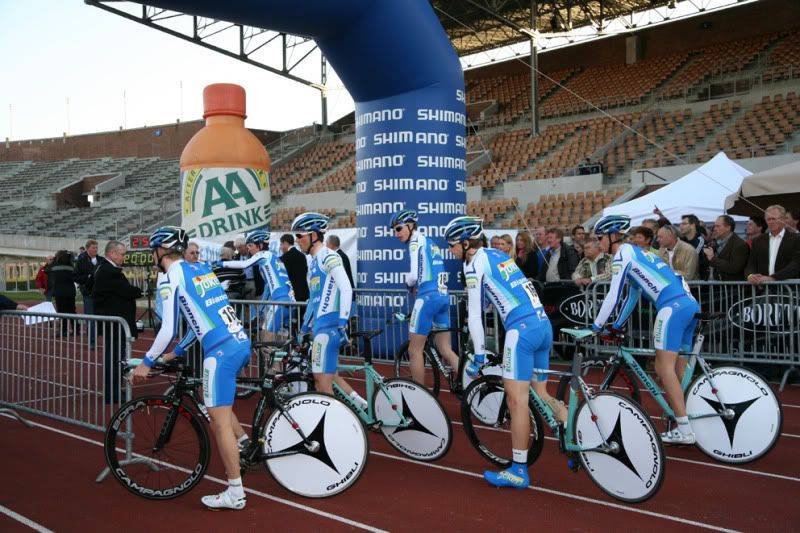 Then it was show time.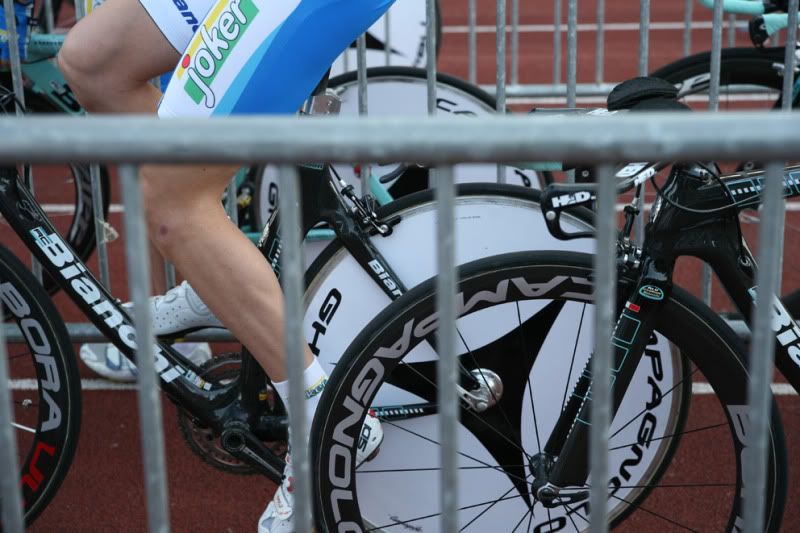 5, 4, 3, 2, 1...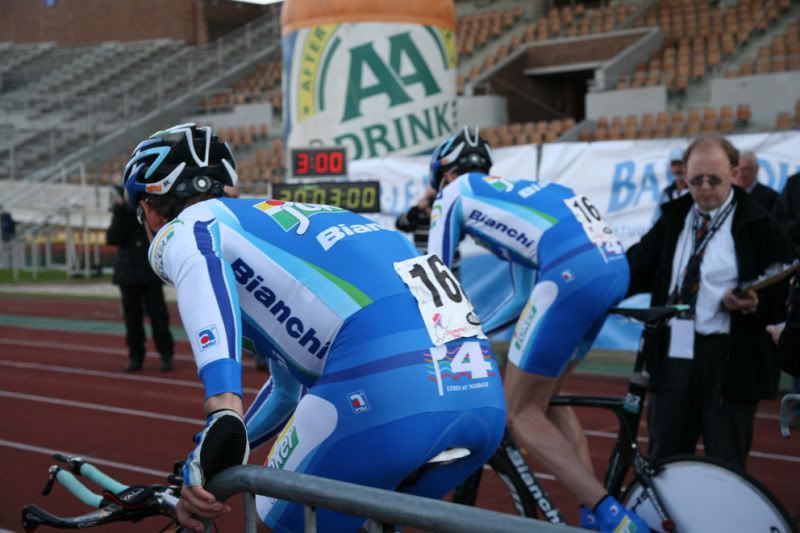 GO!
The Olympia Tour was underway, and the procession of teams commenced.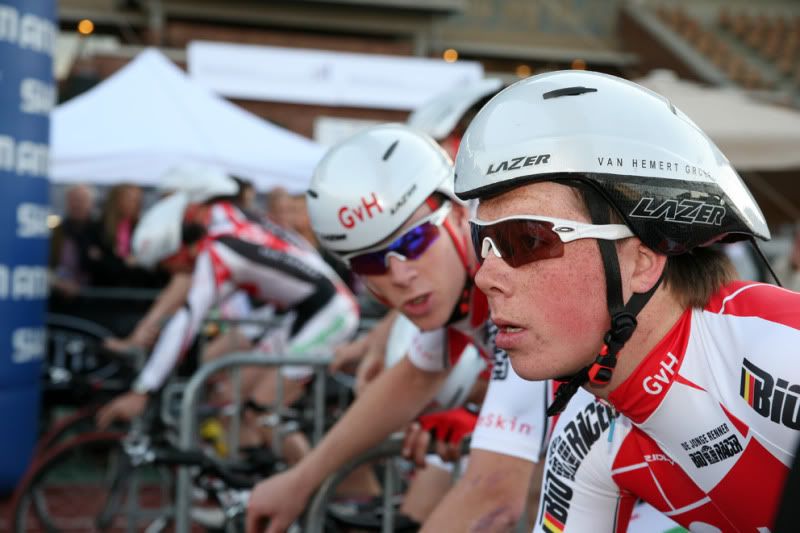 The wait at the start can have its toll.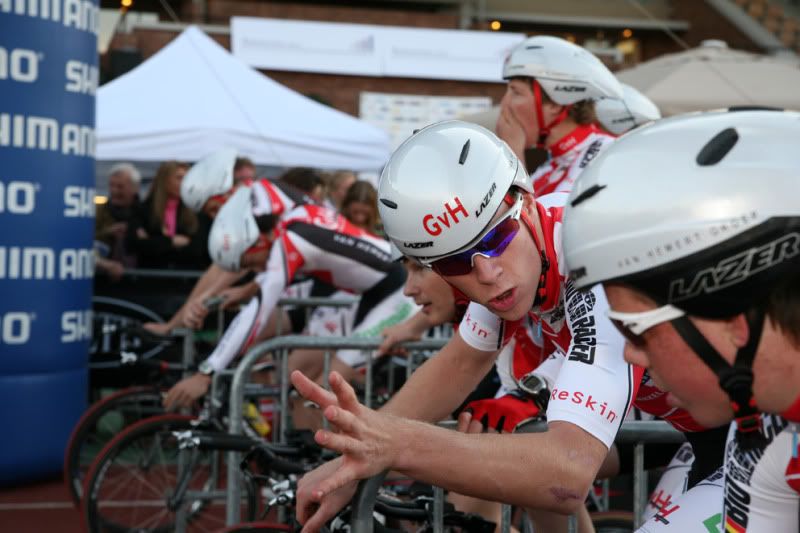 A few words of advice, from a more experienced hand.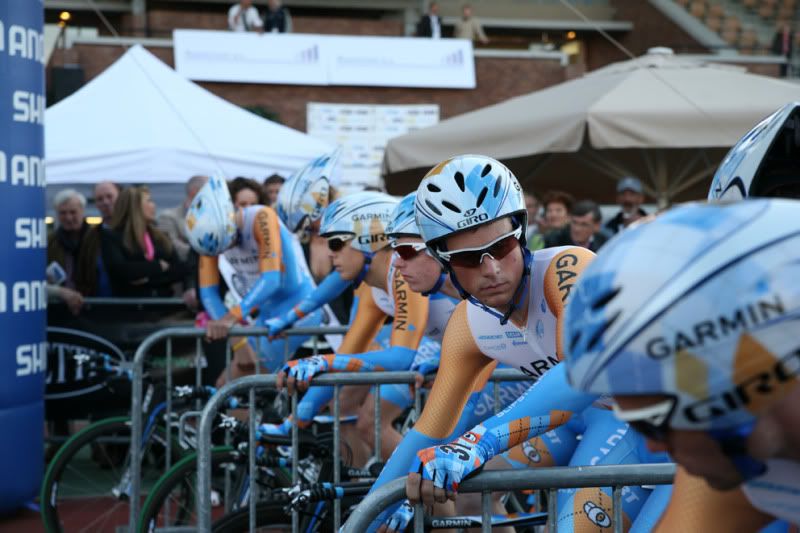 The Argyle boys arrive.
And depart.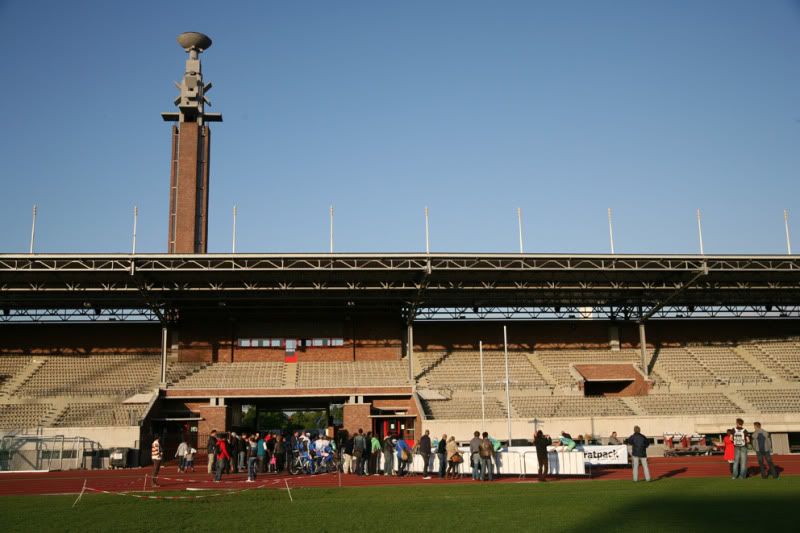 Half of the Olympic track covered, and the teams exit the stadium.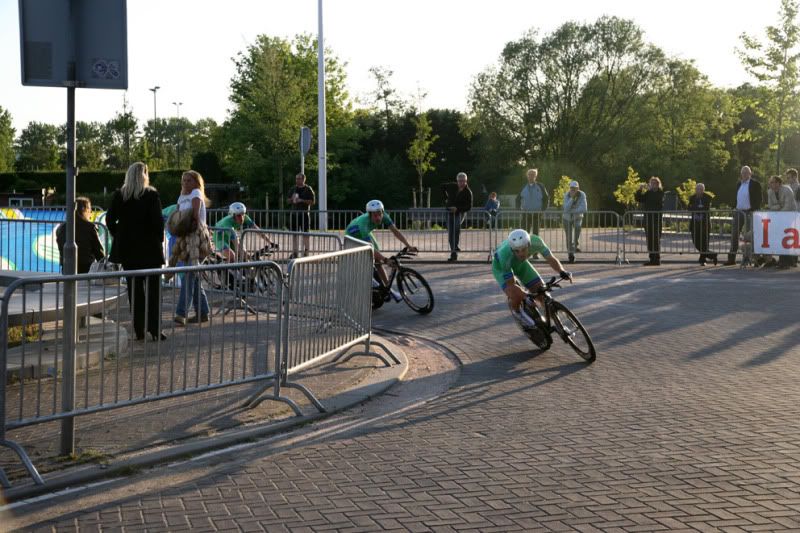 10+ minutes later, the teams arrive.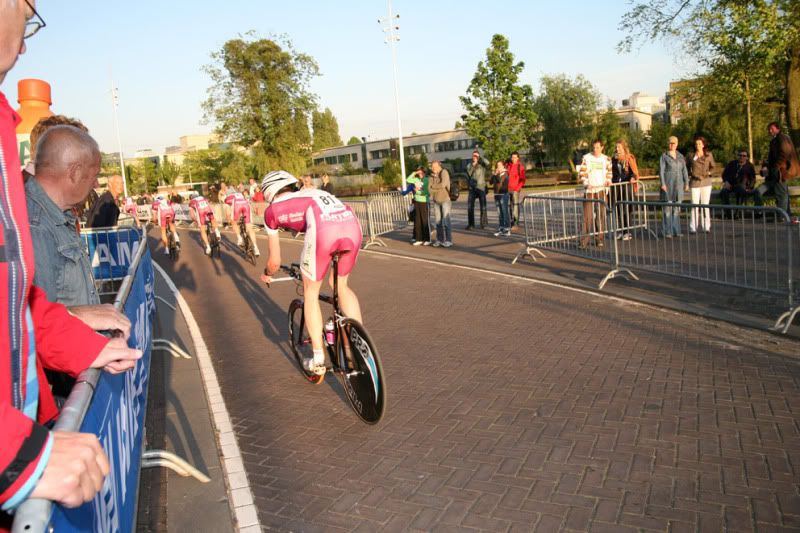 Some squeezing every ounce of air from a last minute puncture before the...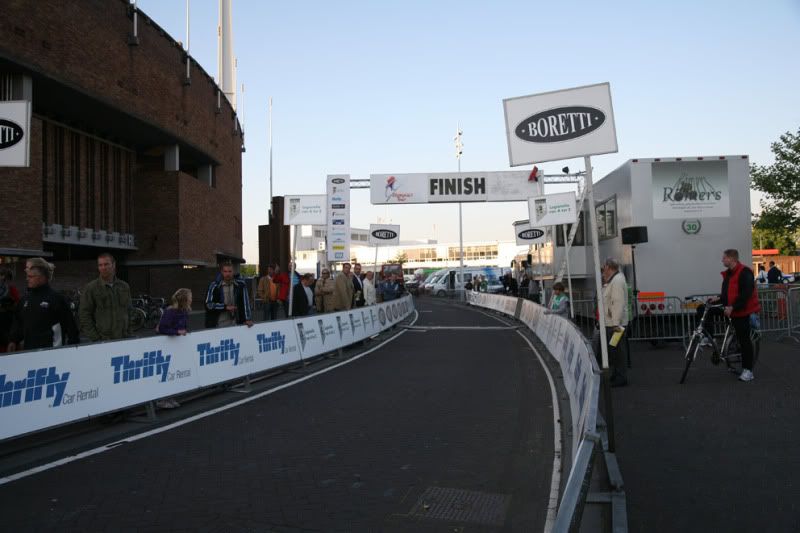 Finish.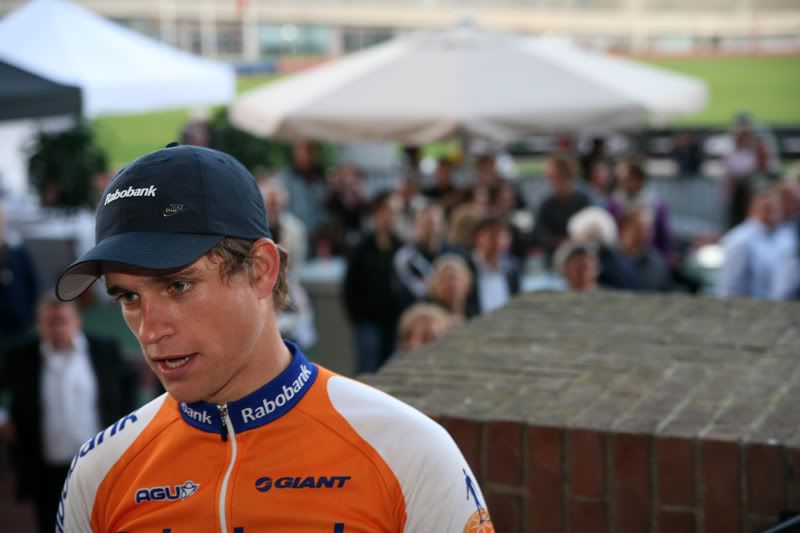 The fastest man across the line is interviewed, while the crowds wait.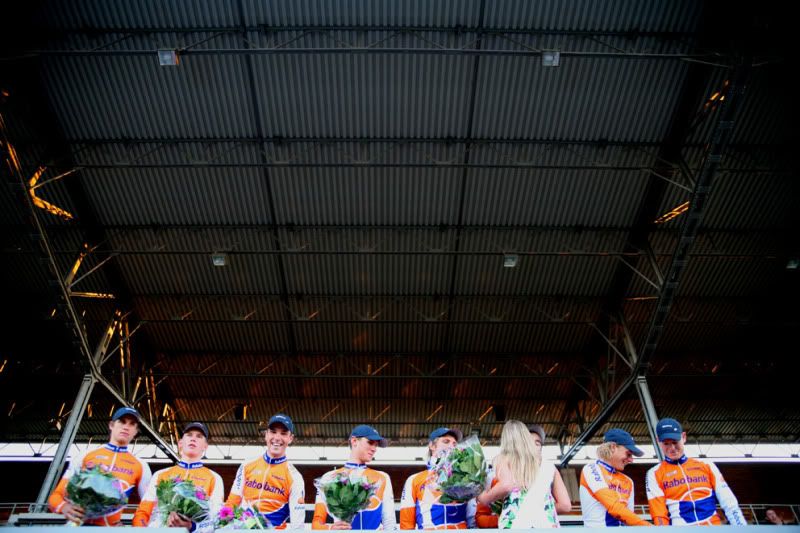 To see the fastest team receive the customary kisses and flowers.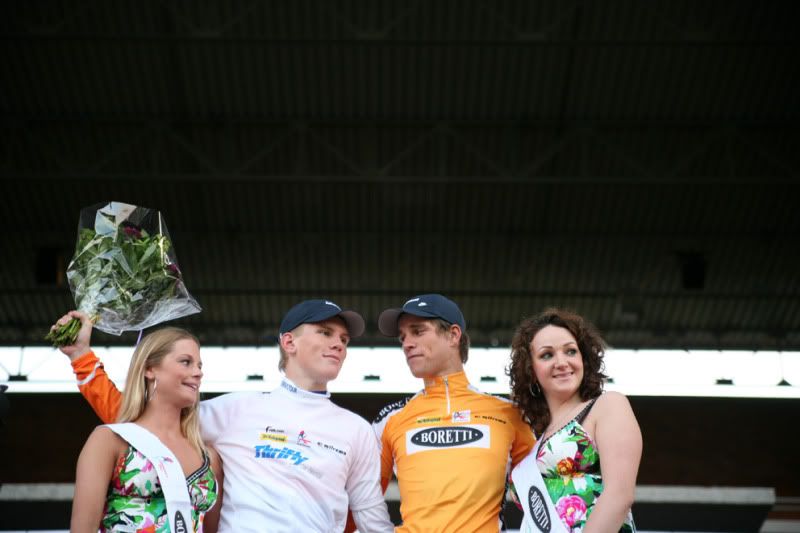 And the jerseys winners to be presented.