To avoid some of the wind that was whipping around, we made camp alongside a building near the start of the secteur, and had a small picnic. With no TV nearby, I found myself reluctantly checking what was happening with the race on my iphone. God knows what my phone bill will be like. In the mean time, the Under 23 race was approaching.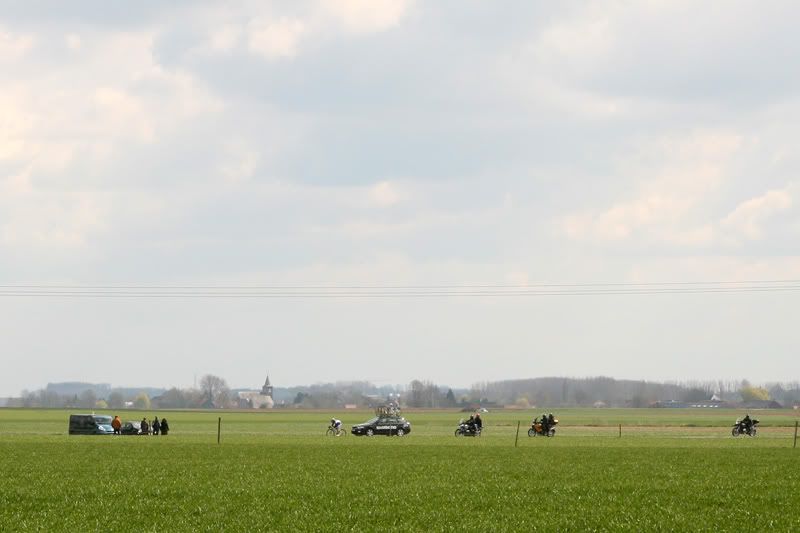 In the distance, just before Camphin-en-Pévèle, a lone rider off the front.
The cobbles await.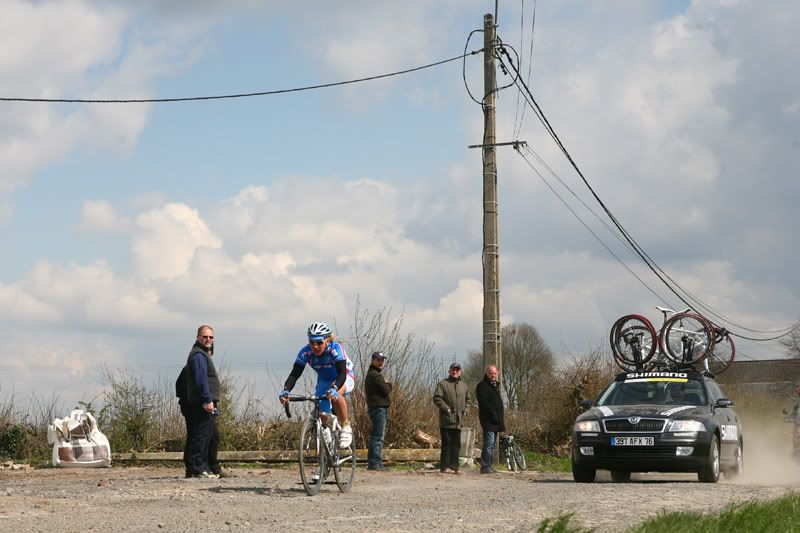 There he is.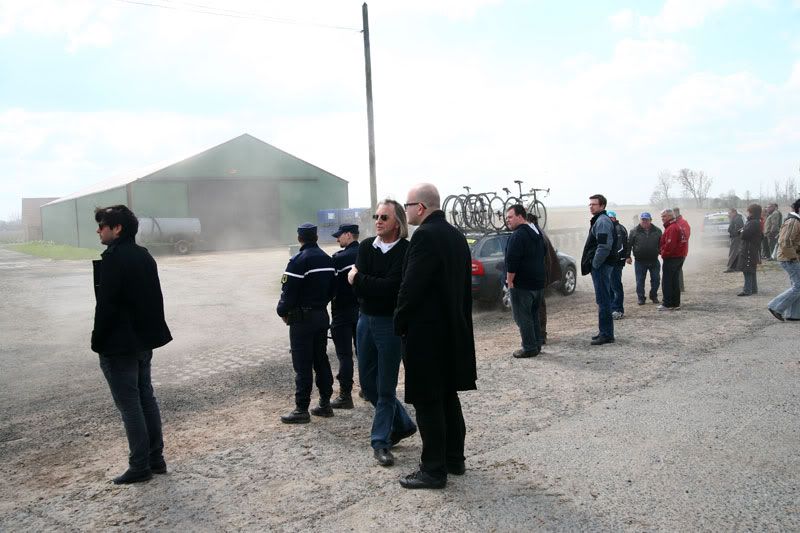 Early signs of the dust bowl to be.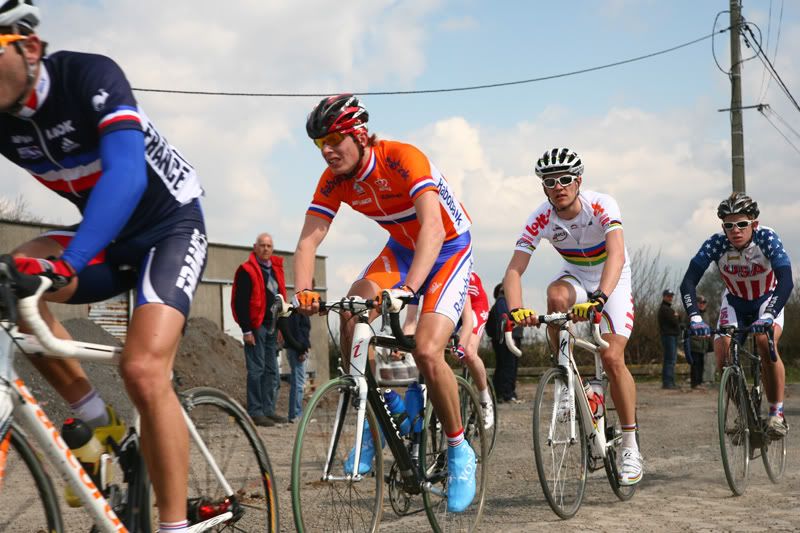 In hot pursuit.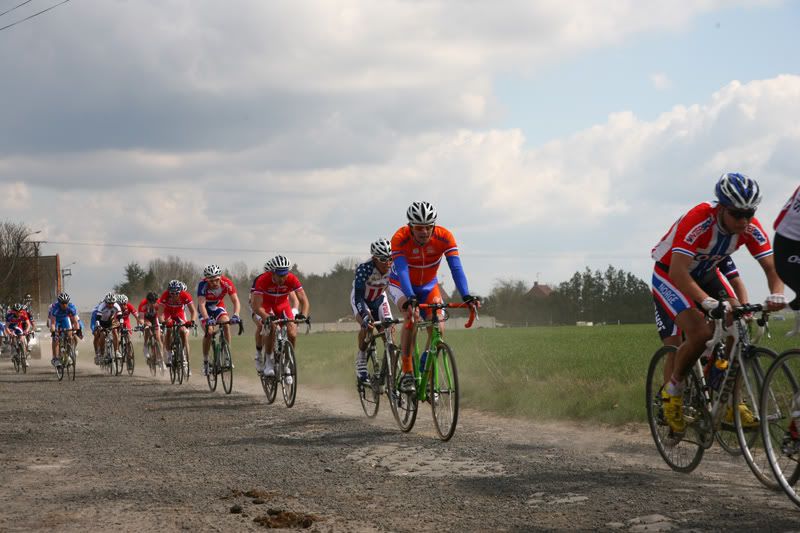 The rest of the main peloton.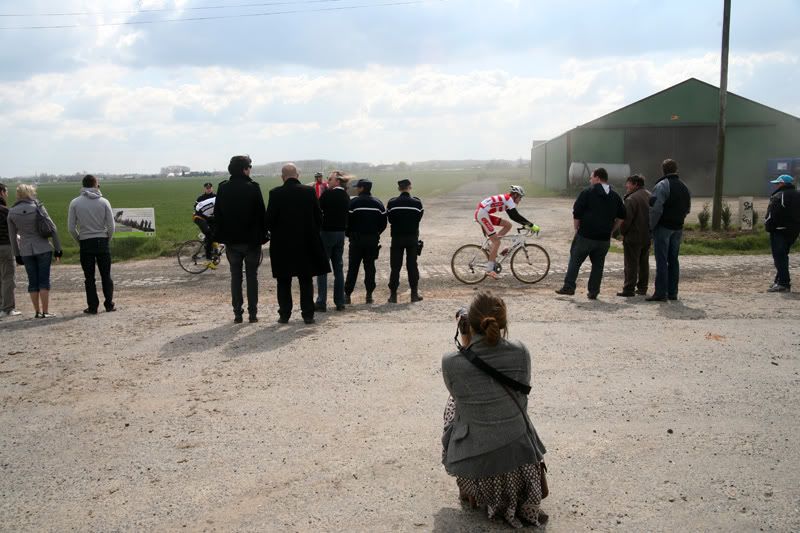 Chase.
Once the U23s were gone, there was a lull. Nothing to do but wait for the caravan, and then the main event.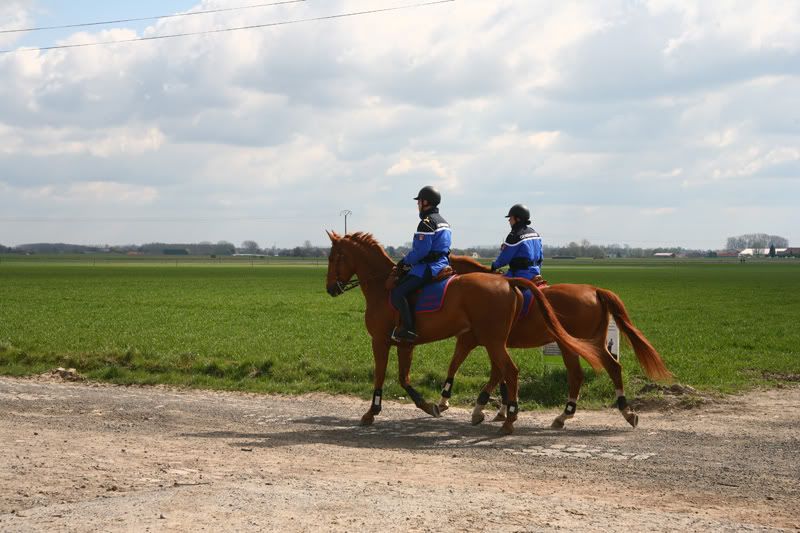 Enough time for a leisurely ride.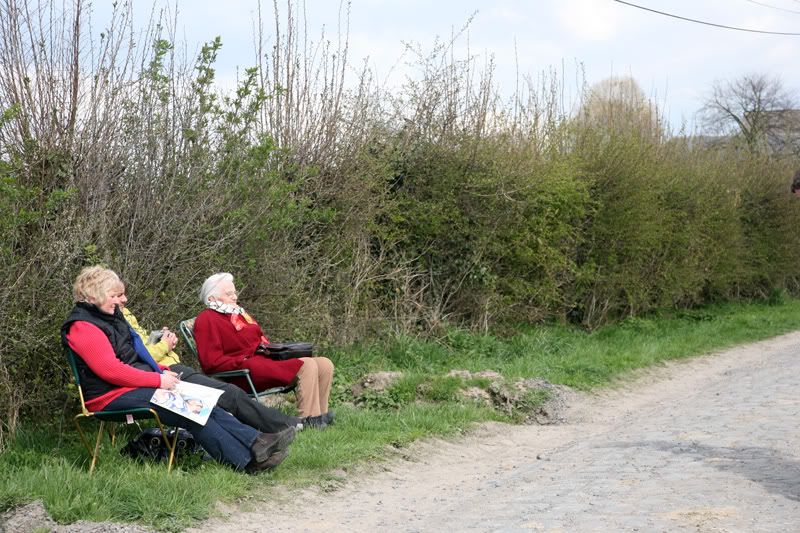 To sit in the sun.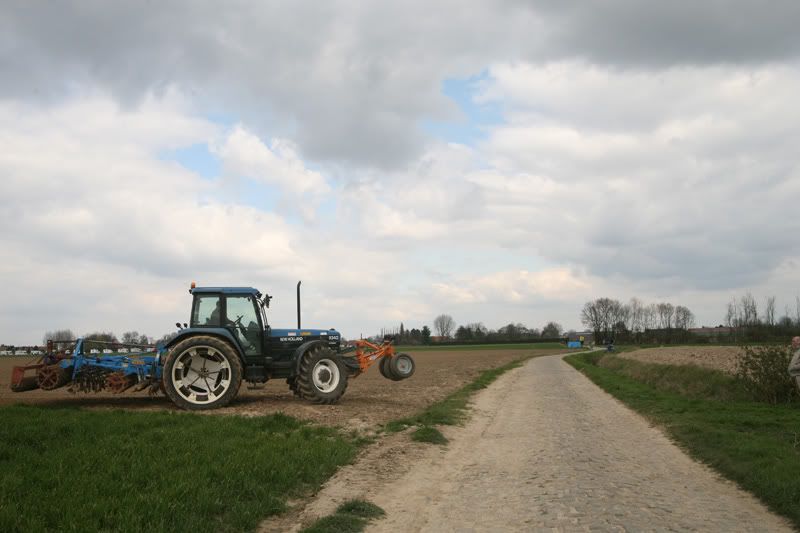 Or get some work done.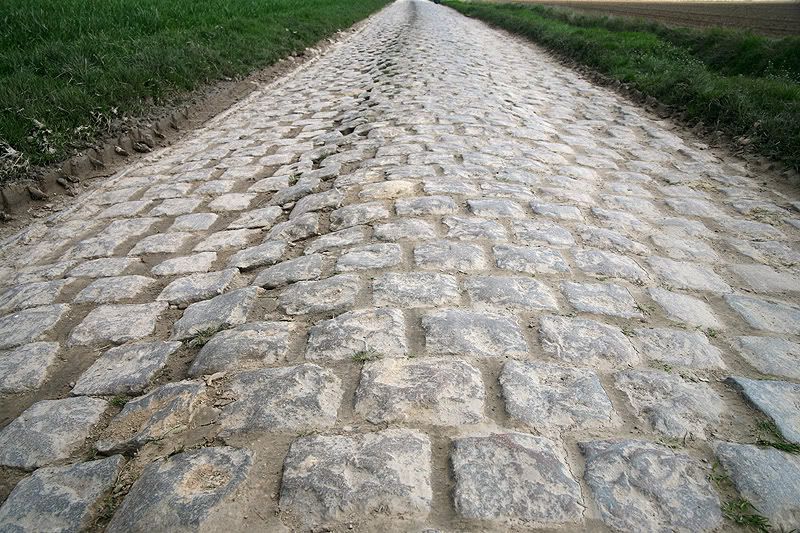 I decided to head back to the corner of the secteur.
It would be windy (oh it was), and probably colder (that too), but it would probably be the best place to see the action (you can decide).
It proved to be a popular spot, drawing in a wide variety of fans, from all generations.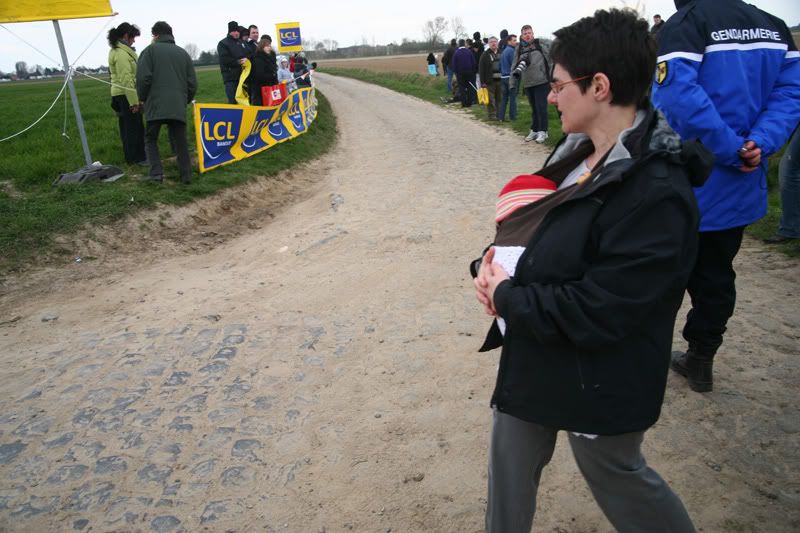 New.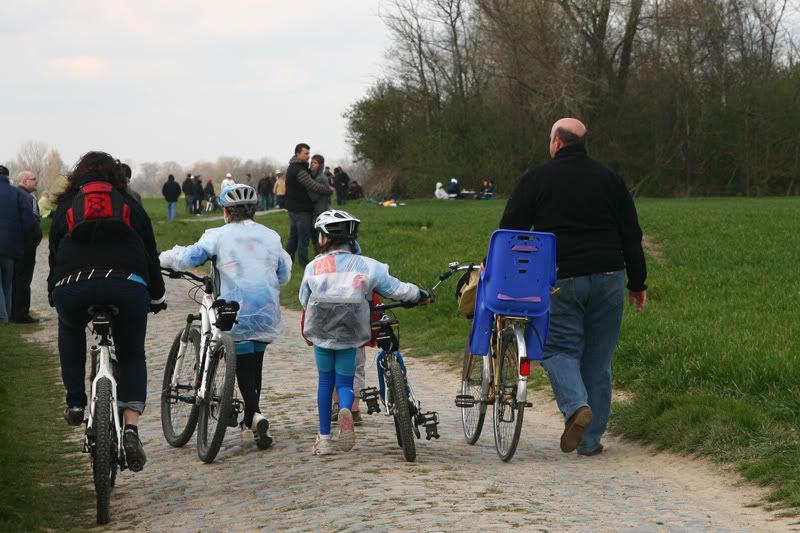 New(ish)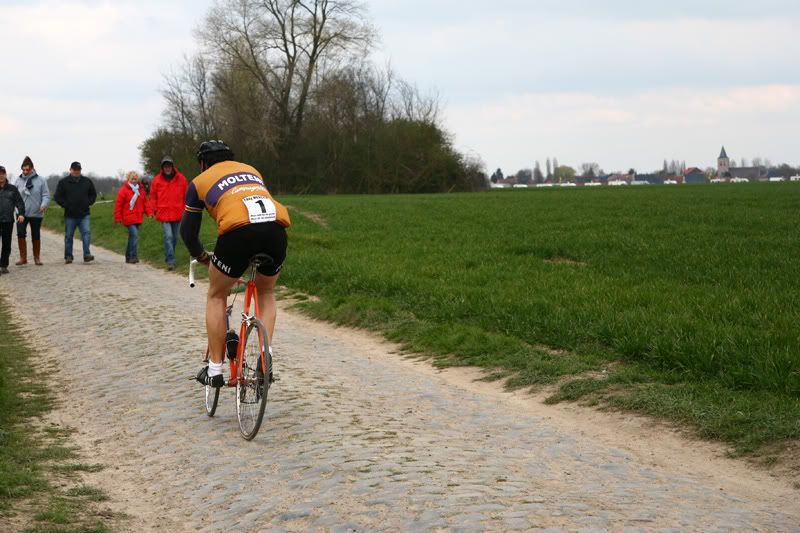 And old.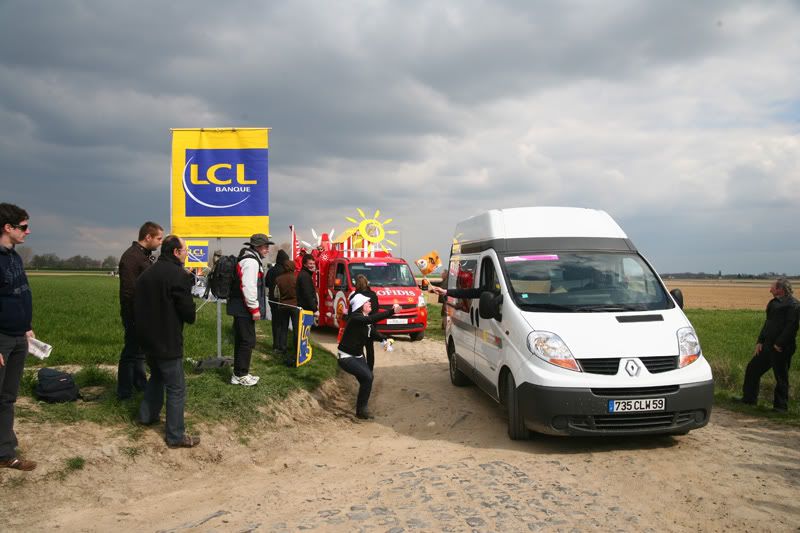 Eventually the caravan arrived.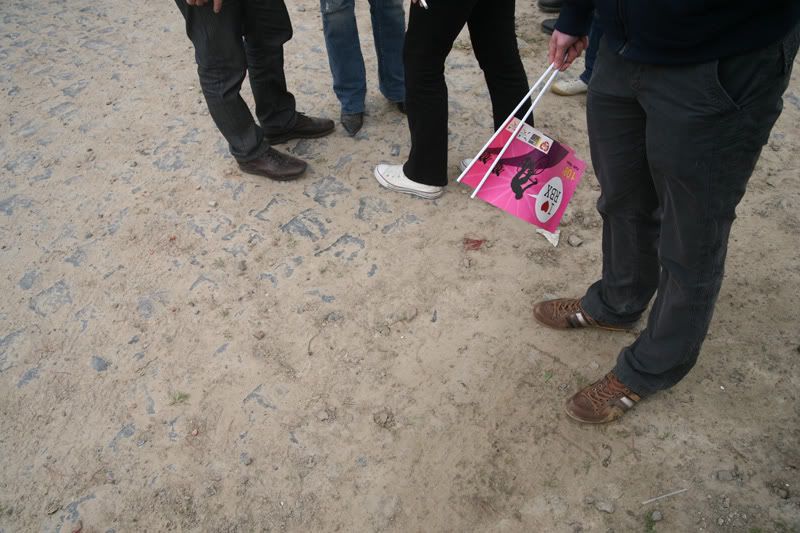 Tossing out (amongst other things) candy, cotton hats, shopping bags, inflatable 'bats', and flags.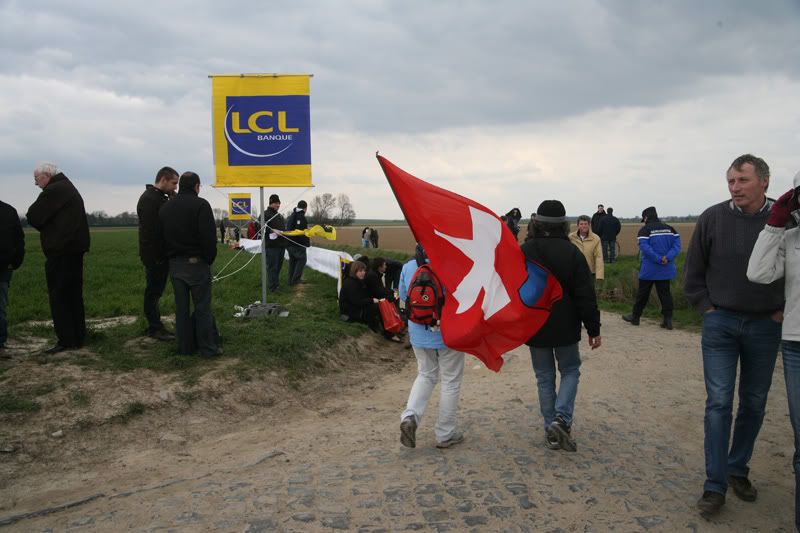 Into the Lions den.