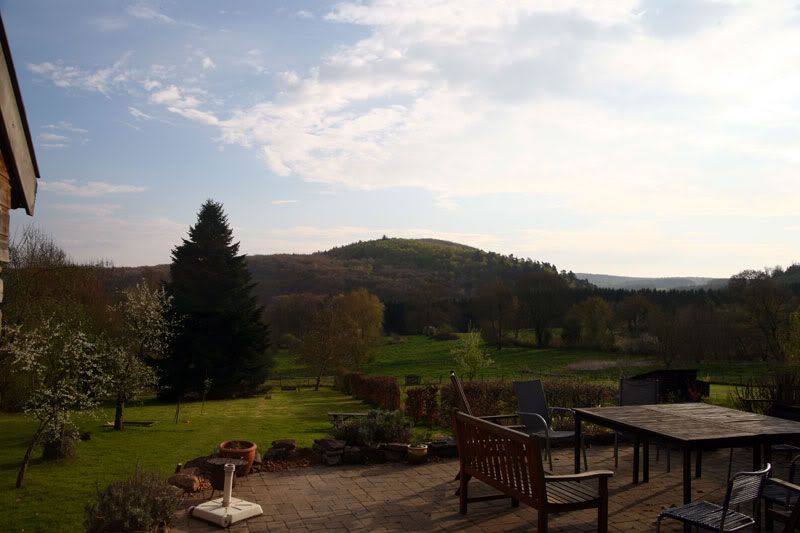 We woke up the next morning with sore legs, and a few sore heads, but to reasonably clear skies.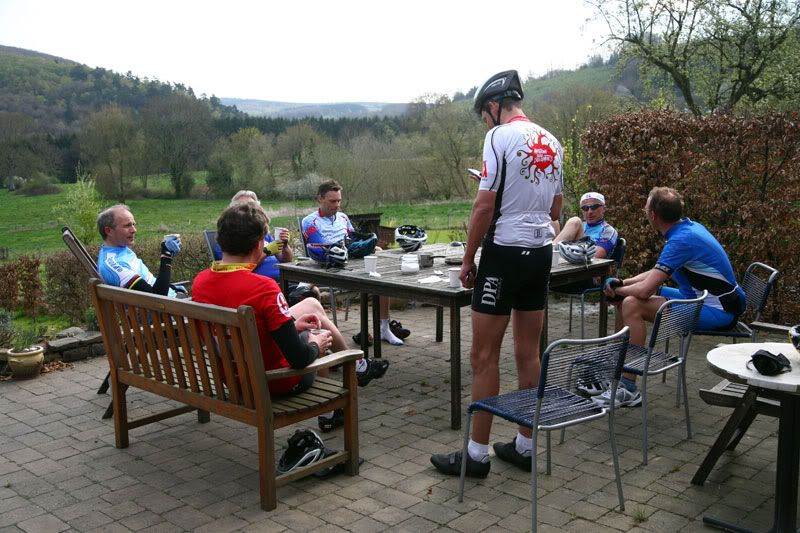 We ate breakfast, and over one last cup of coffee made our plan for the day: ride towards La Roche, and try to catch part of
La Doyenne
.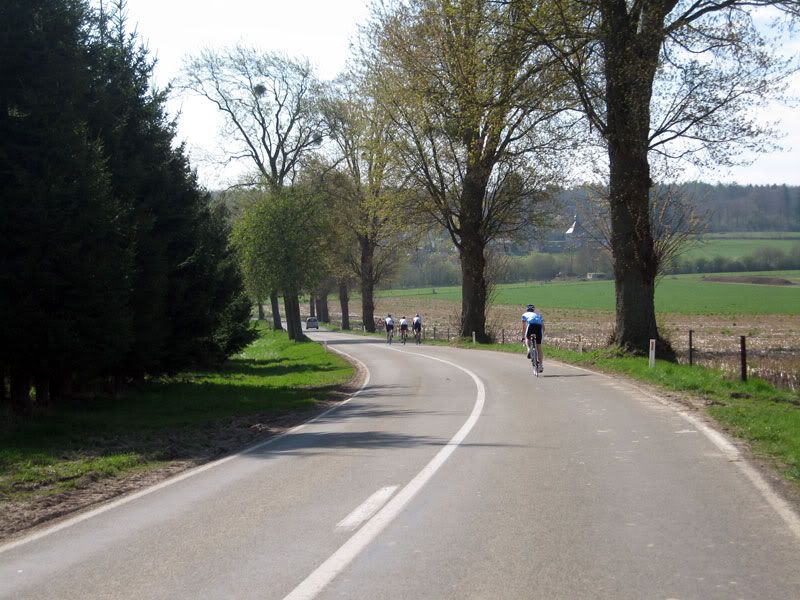 Sunday morning, quiet roads.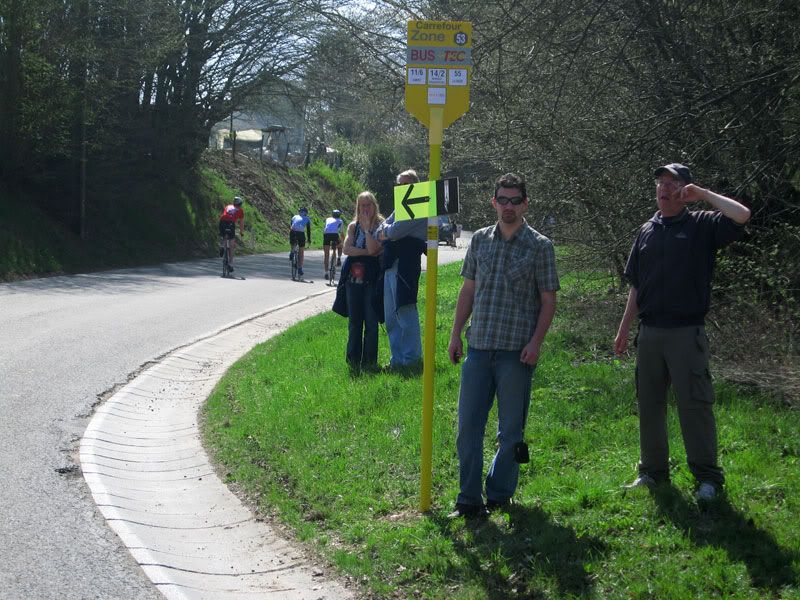 After 90+ minutes, we saw that we arrived on the course, about 20 minutes ahead of the race.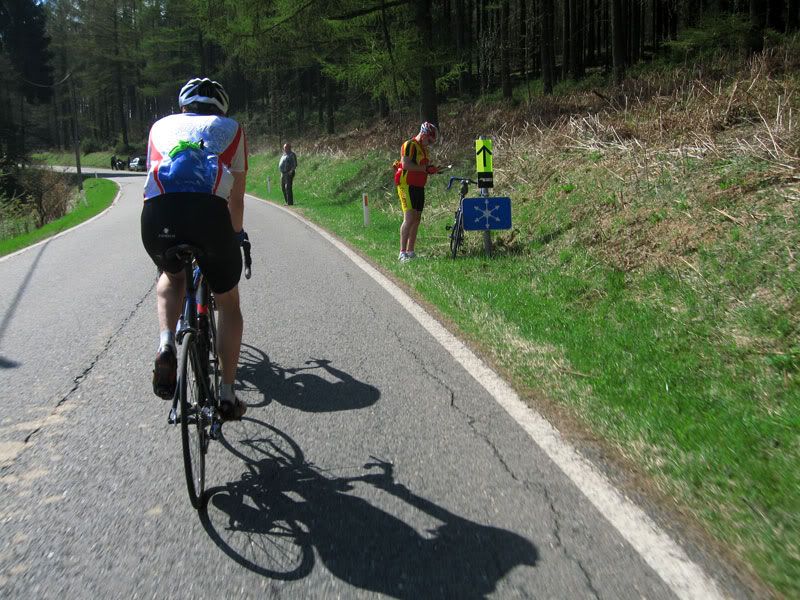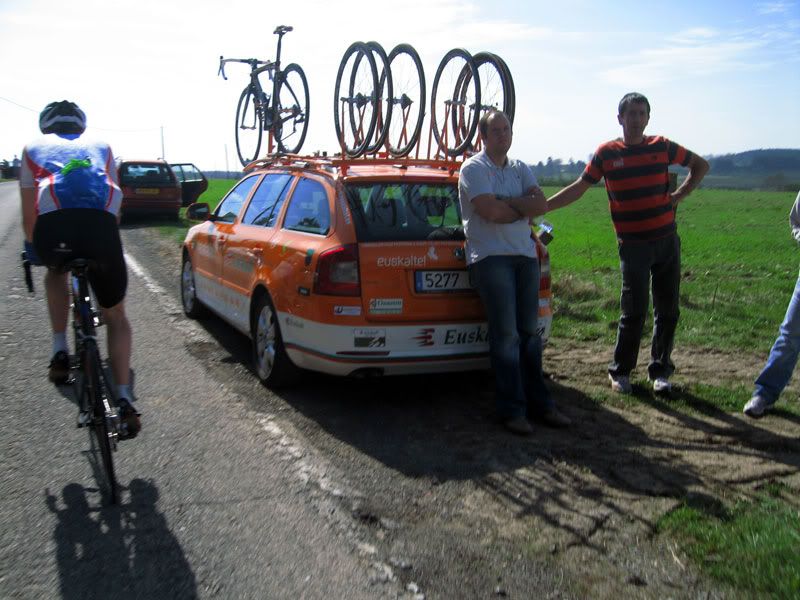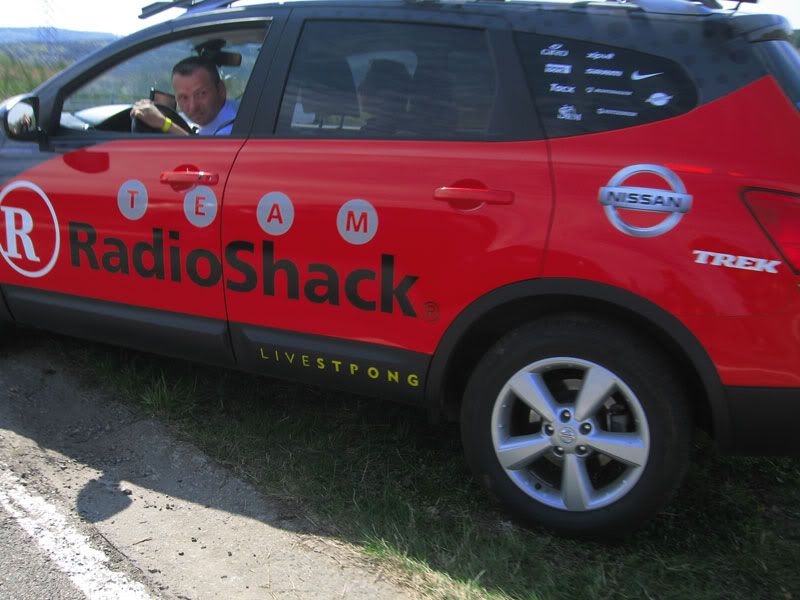 We followed the arrows.
Receiving the occasional cheer from friendly spectators, and the bored glances of team cars waiting for the peloton to pass.
After a long, shallow descent from Samrée to
La Roche-en-Ardenne
, we entered the city center.
It was full of history.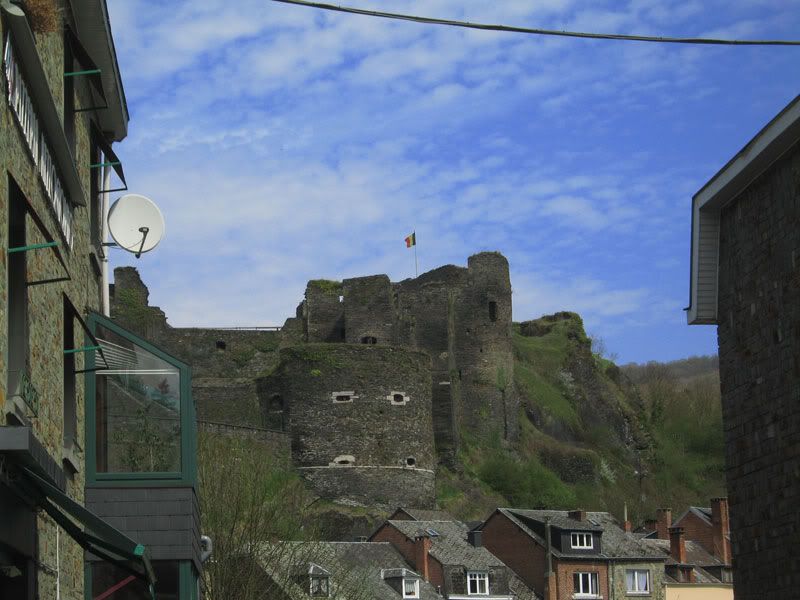 From Medieval.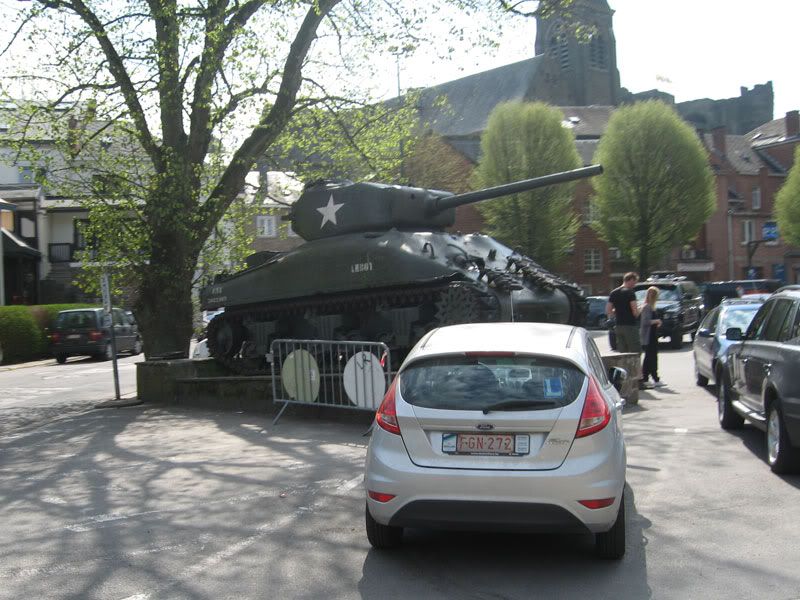 To reasonably recent.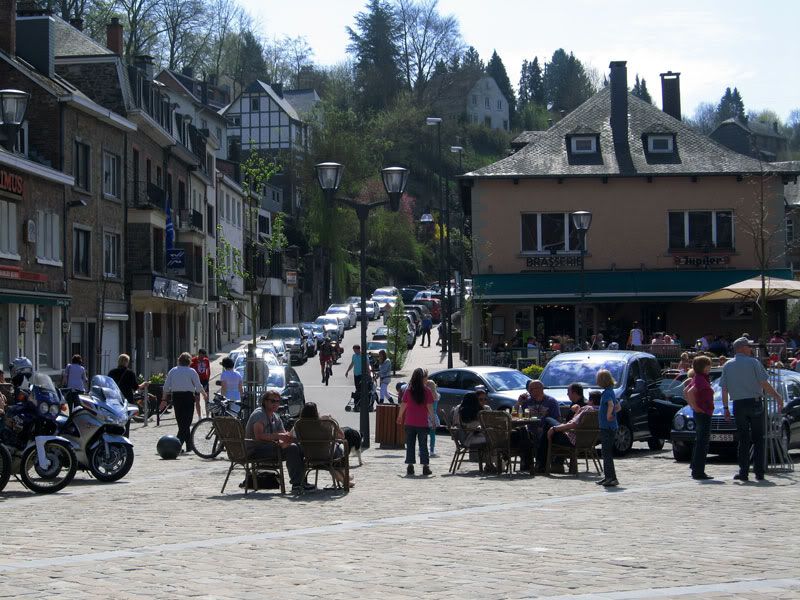 The arrows along the course took us to a small square, with a road leading to the ascent of Côte de la Roche-en-Ardenne.
We rode a few kilometers up the road, and chose a spot to watch the racers pass.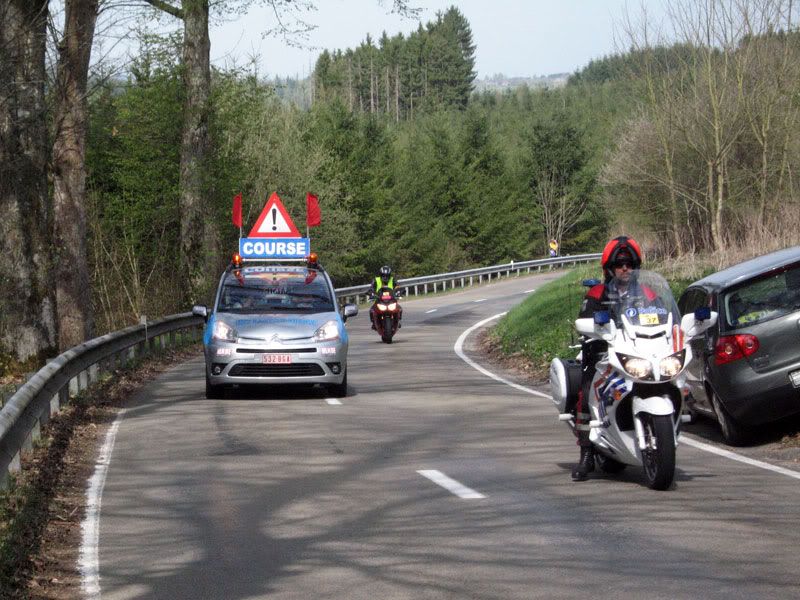 Seeing as this was still early in the race, there were no helicopters to announce the fast approaching break.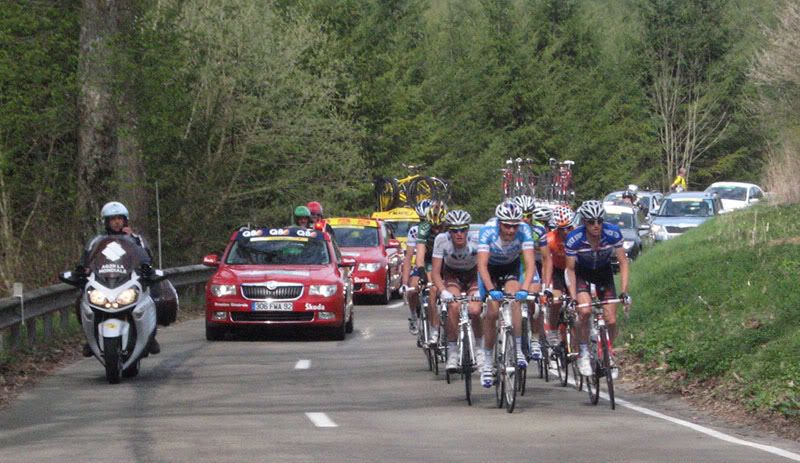 And there they are.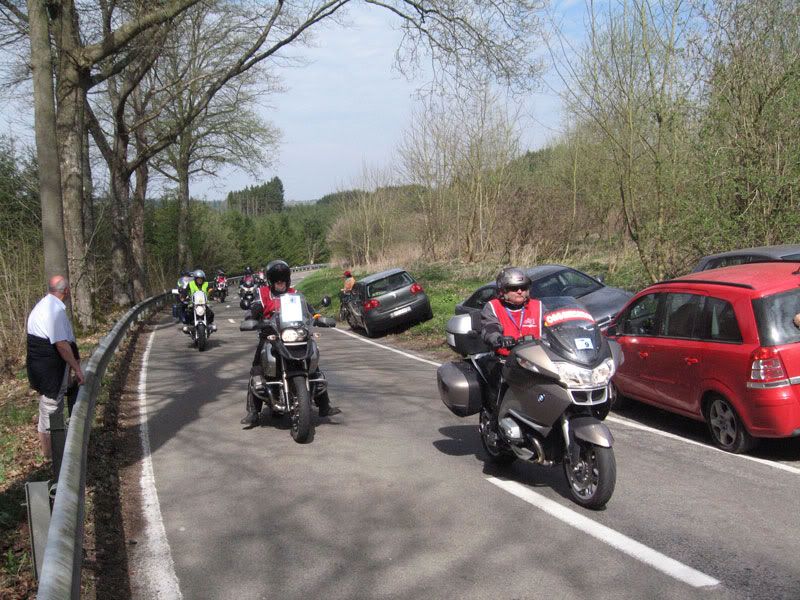 Followed shortly by an entourage of police, officials, traffic control, and press.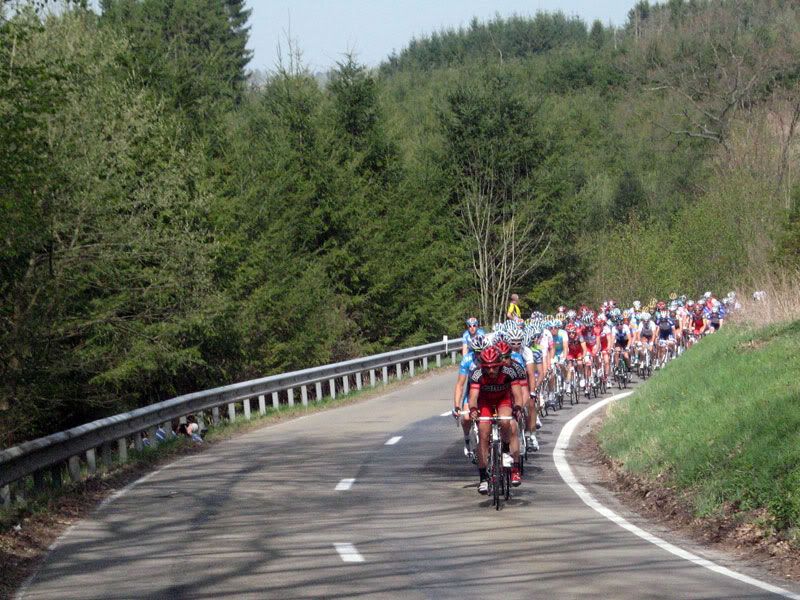 Five minutes and 20 seconds later, the chasing pleoton arrives.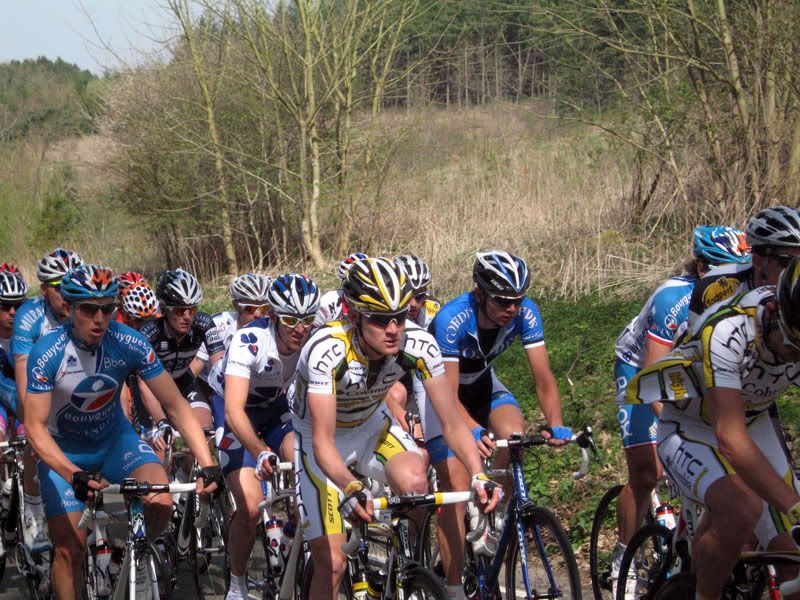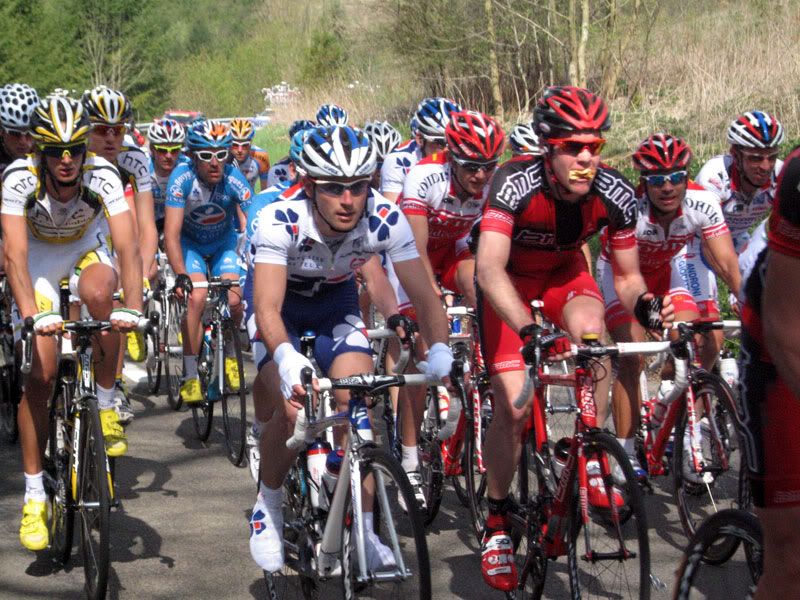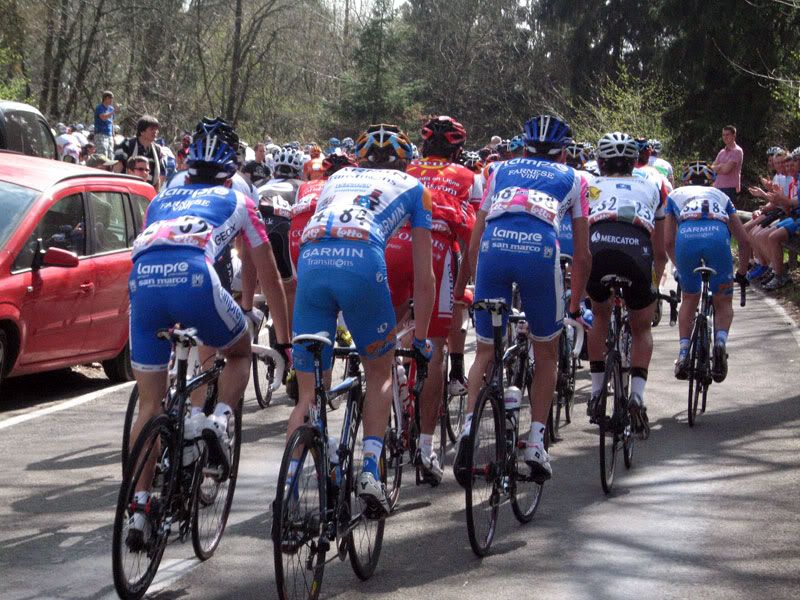 And charges past.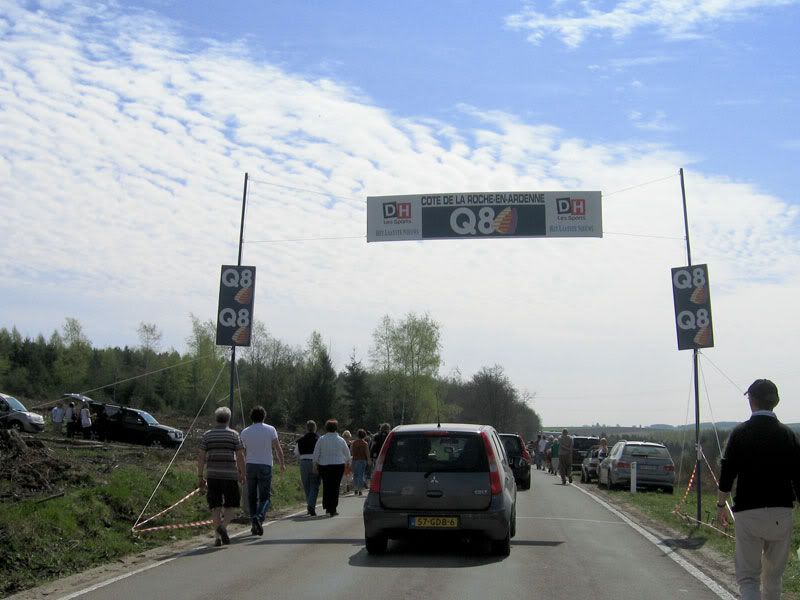 After that I rode to the top.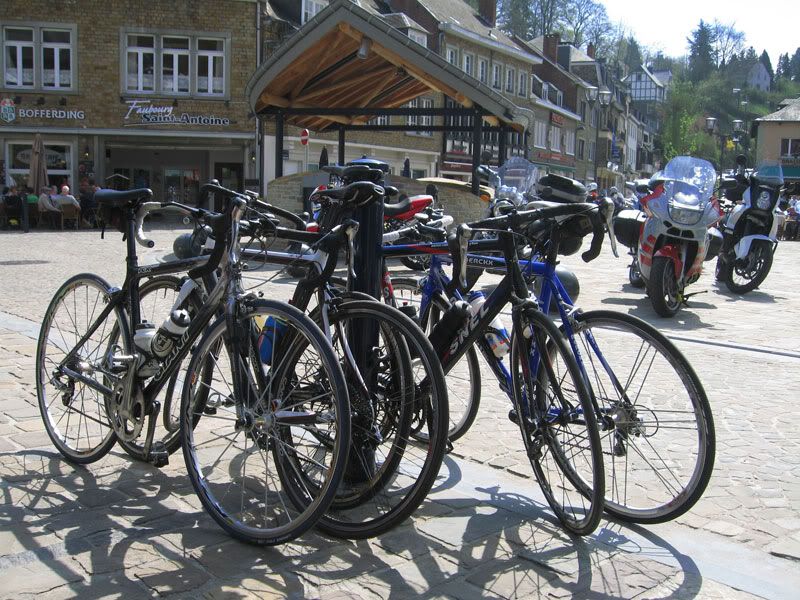 Then descended back down to La Roche, to meet up with my friends for a snack.
After that, we rode back the way we came, trying to get there in time to see the last few hours on TV.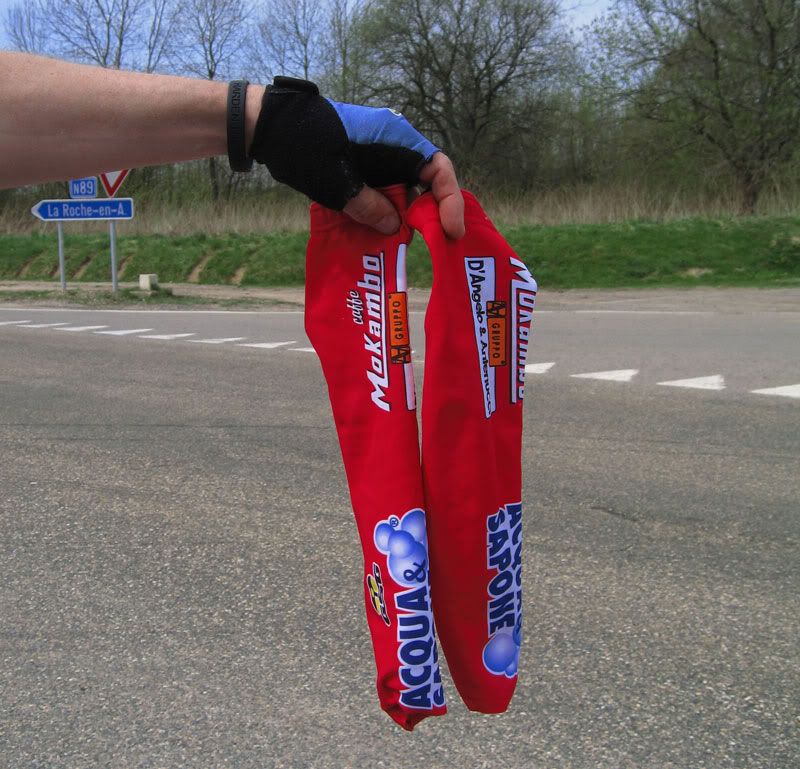 The return leg was without signs or fanfare, although - to the very observant eye - there was a special souvenir lying on the side of the road.