Word started getting round that Cancellara was tearing it up, all by himself. We saw a helicopter in the distance, and knew that he was getting close.
The Gendarmes arrive, paving the way on the pavé, on their Motorcross bikes.
The wump, wump, wump of the rotors draws near, the dust picking up off the ground.
And there's Spartacus, riding oh so nonchalantly, with his helmet tipped to the side.
The chase group follows 2+ minutes behind.
Roger Hammond on the front, doing his bit for the Mighty Thor.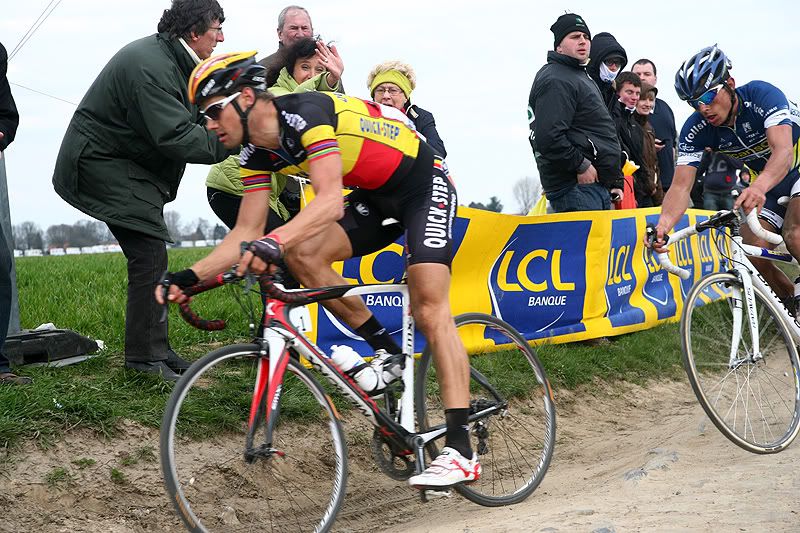 Tommeke, Tommeke, Tommeke...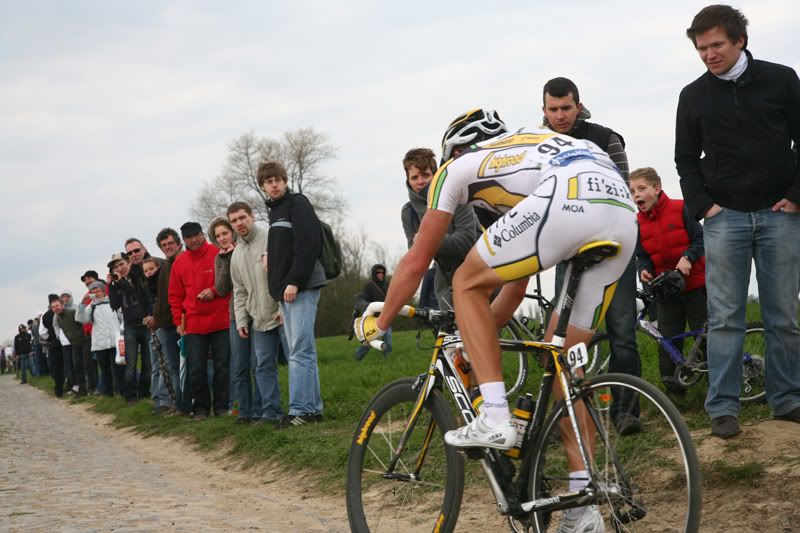 Chasing the chase.
Chasing the chase of the chase.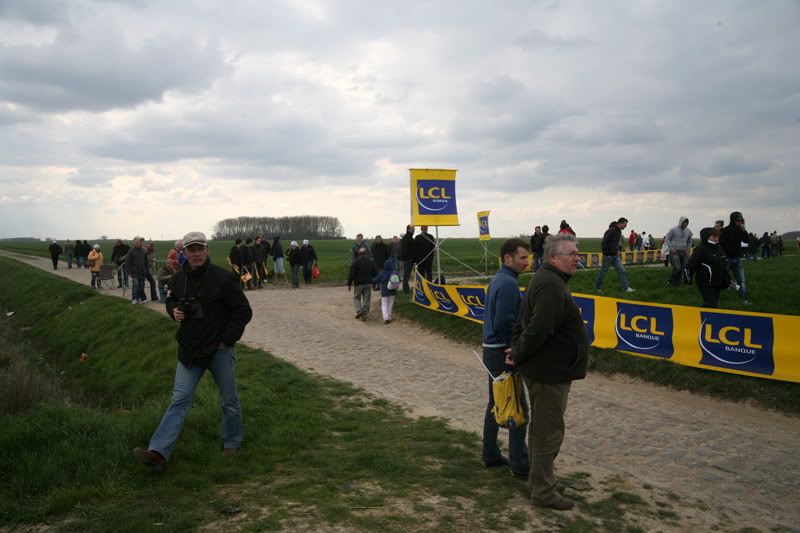 And like that, it's all over. The crowd departs.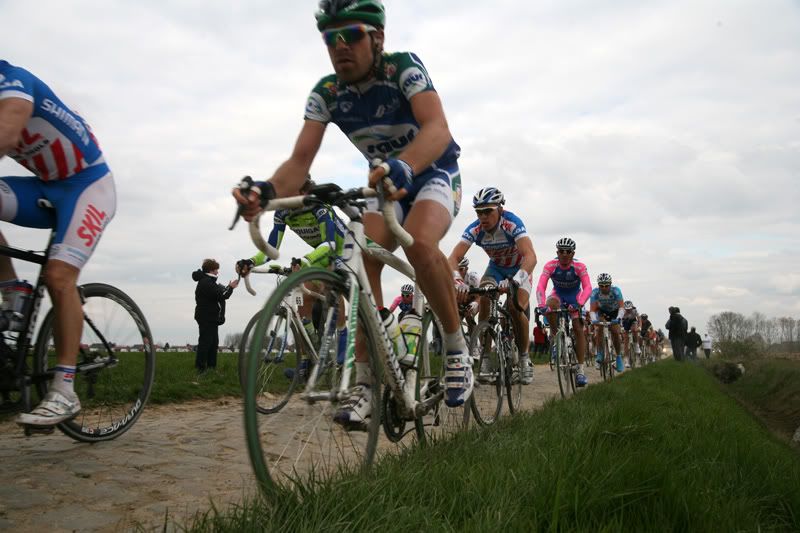 The real race is up the road, for the remaining riders it's a race to the showers.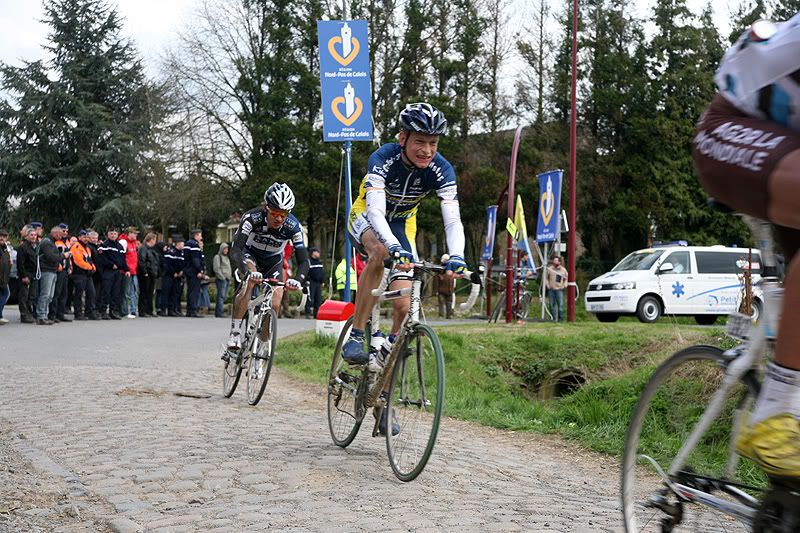 Or a race away from
la voiture balai
.