After last years
amazing experience
of beer, bratwurst, and pavé, the friends who brought me to see
Paris-Roubaix
decided to return for another visit to the
Hell of the North
. The previous trip was a last minute affair. Regardless, somehow we managed to find ourselves at a near perfect spot, filled with atmosphere, and even more importantly: live TV coverage of the race.
Initially our plan was to return to secteurs 4 & 3 at the Carredefour l'Arbe and Gruson. Unfortunately an
overreaction bu the mayor of Gruson
to some
obnoxious supporters along the Carredefour
ruled that out. No beer, no fun. At least that was the decision of one of my hosts. So, a decision was made. We were to stay in the area, but in a quieter zone, namely that of
secteur 5
, at Camphin-en-Pévèle.
Less crowds, more pavé, a lot more wind, and even more dust, but if you brought it, you could drink a beer.
Enough talk, on with the pictures.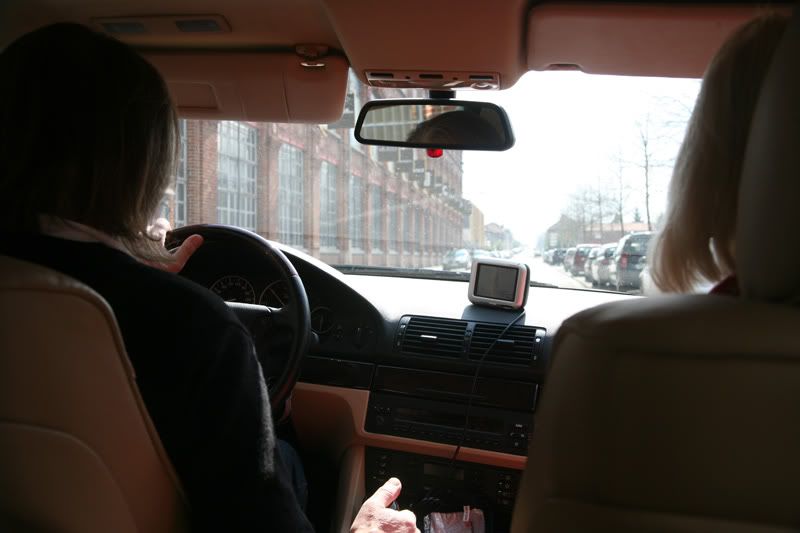 I caught an early train to Gent, where I was picked up by friends, to make the drive down to France. GPS's being what they are, we accidentally found ourselves driving through the streets of Tourcoing and Roubiax when we should have been on the highway.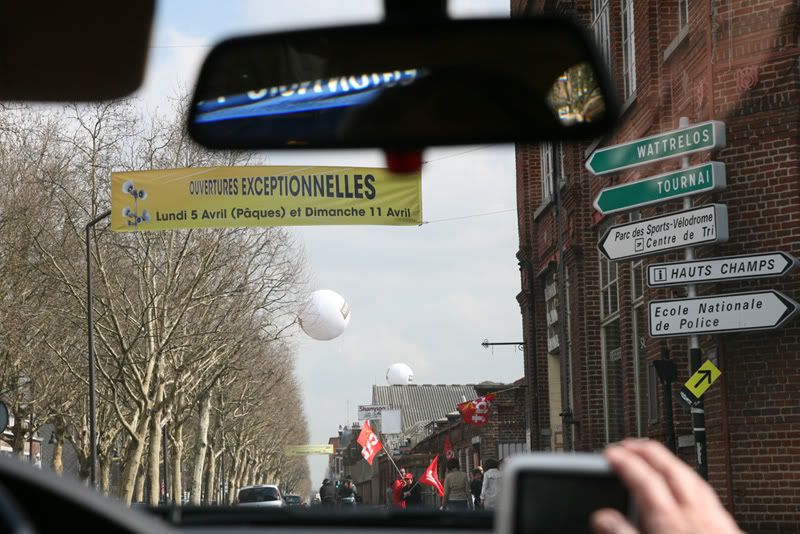 At one point I thought I recognized where we were, then I saw why.
Eventually we arrived, and after a
pintje
, we followed the paint on the road to the cobbles.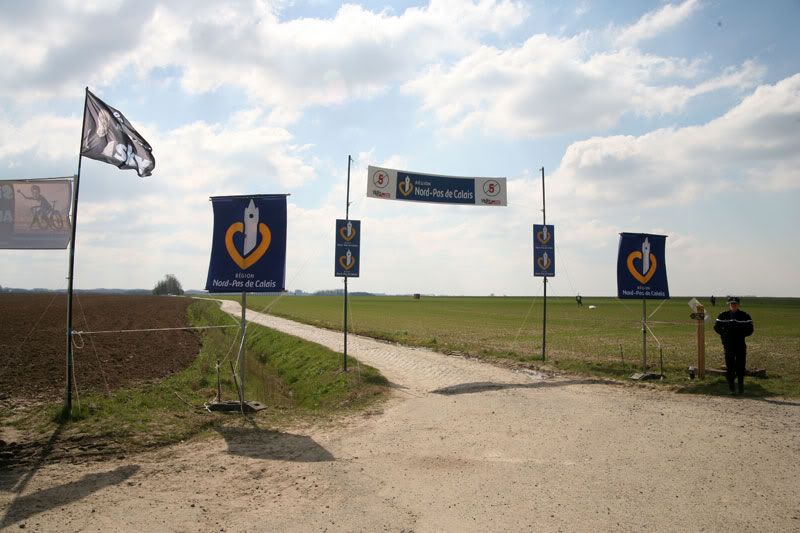 The end of secteur 5. Before crossing under the marker, we were asked to 'respect the pavé, and walk on the side of the road.' Honest.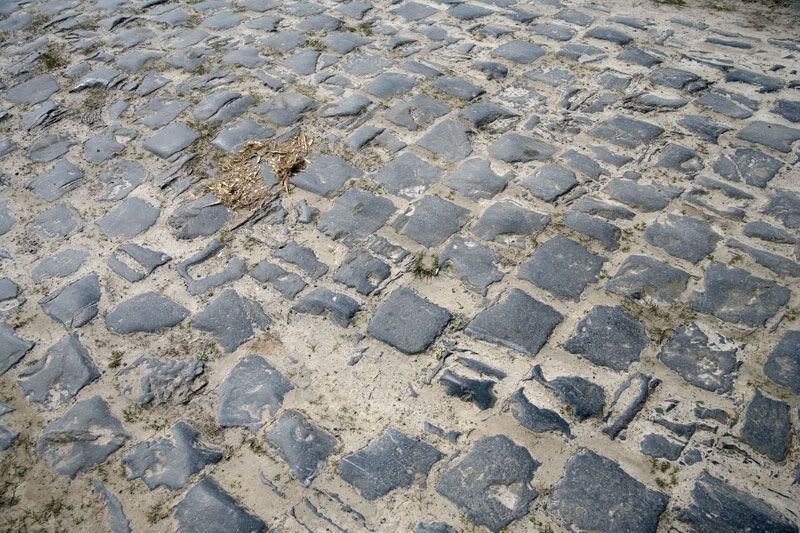 I think the cobbles have put up with sterner stuff than me.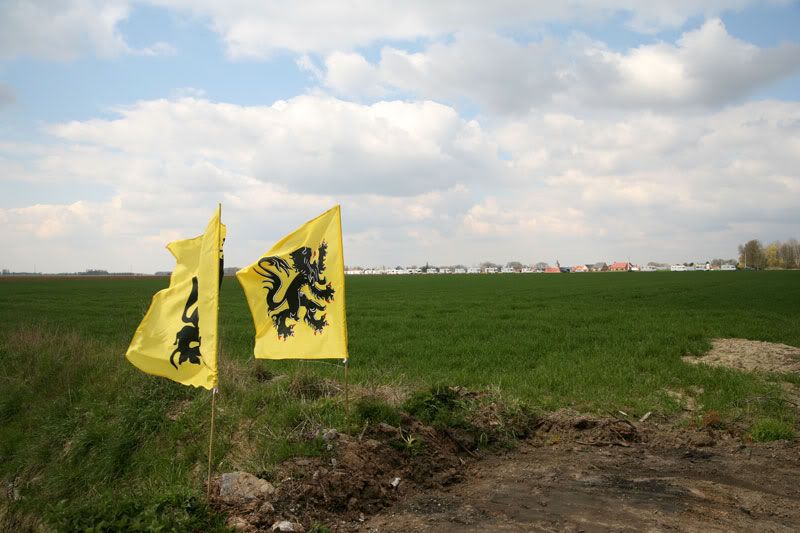 Flemish flags abound.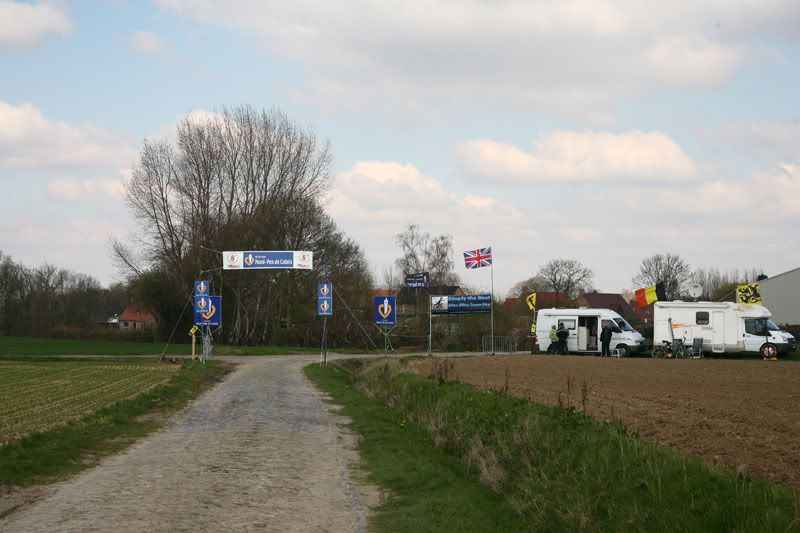 With a Brit mixed into the batch.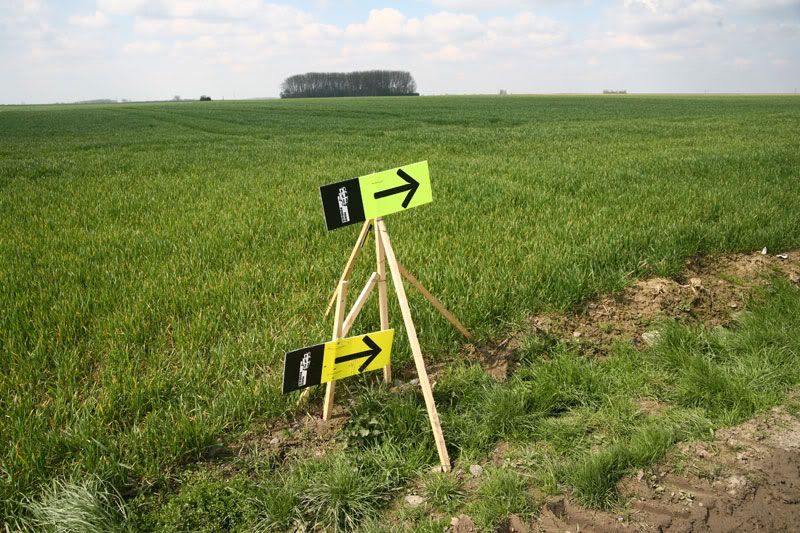 Signs, pointing out the corner on secteur 5.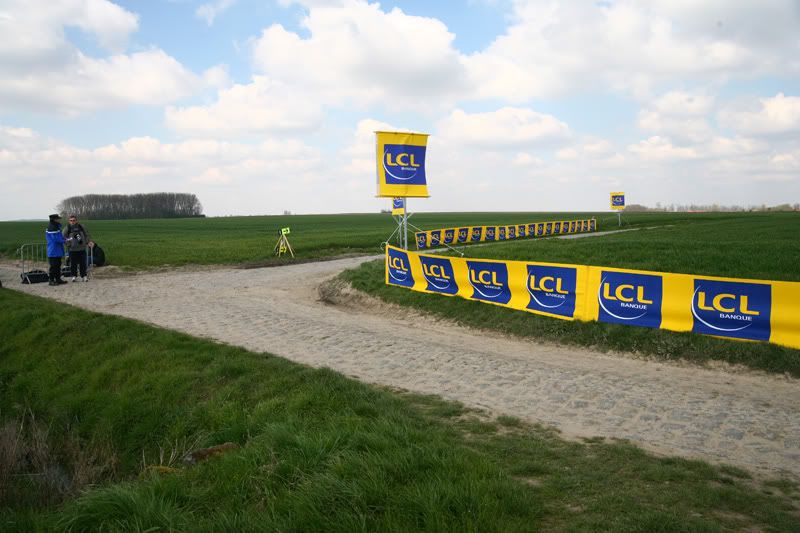 The corner.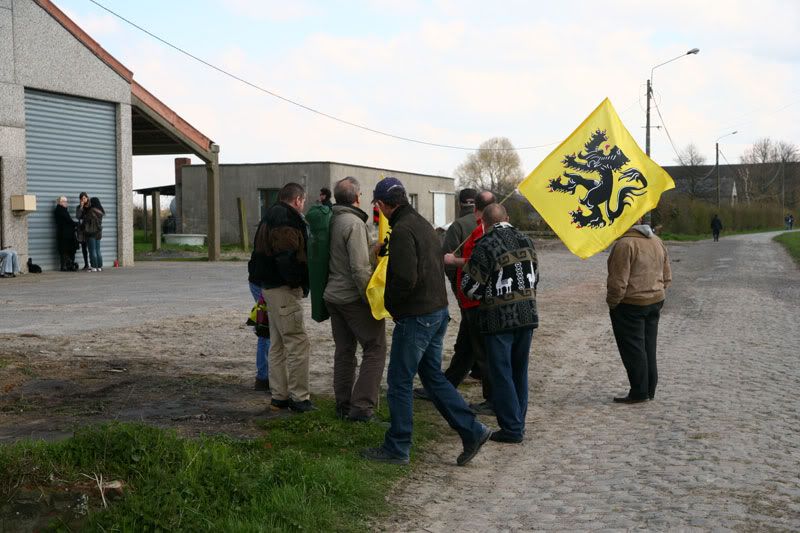 Early birds and more flags.