Having had our fill of getting
up close and personal
with riders and team support, as well as the the
crowds on Museumplien
, it was time to go see some action. The only question was where? A short walk towards
Hobbemakade
was the obvious choice. Go left, and you can see the first several hundred meters of the prologue. Go right, and you can see catch the riders with +/- 3 kilometers to go. It was an easy decision to make. Righty tighty.
Looks like we weren't the only one's who took a right.
Perhaps it was a classic case of "the grass is always greener", but the crowds on the other side seemed thinner. There was only one problem - getting there. I asked one of
Amsterdam's finest
where the closest crossing to the other side, and discovered that we would have to take a boat.
The boat seemed like too much work, so we parked ourselves on the bridge on Ceintuurbaan, crossing Boerenwetering, on to Hobbemakade.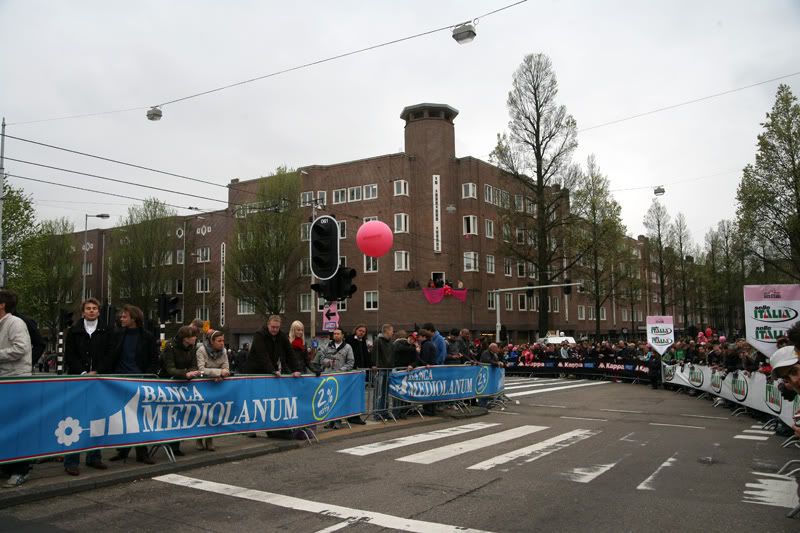 Things had changed since the
last time
I was there.
The view was not bad, as long as you didn't mind stretching a bit, I just wish I had a better vantage point.
Like the one up there.
Still, I shouldn't complain.
You could definitely get up close and personal.
My companions got itchy feet, so we moved on with the plan to meet up with some friends at the other end of Ceintuurbaan.
Riders rode past at regular intervals.
As the spectators took it all in.
Some going to great lengths to show their interest in bicycles.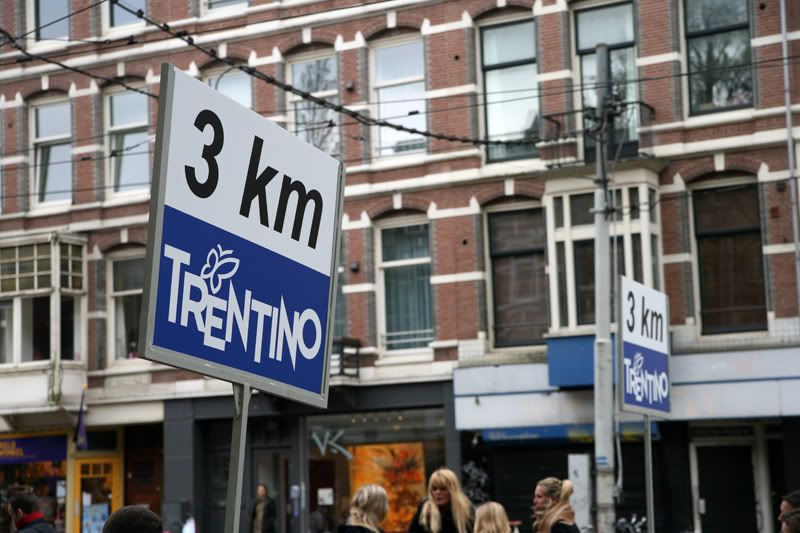 3 km to go.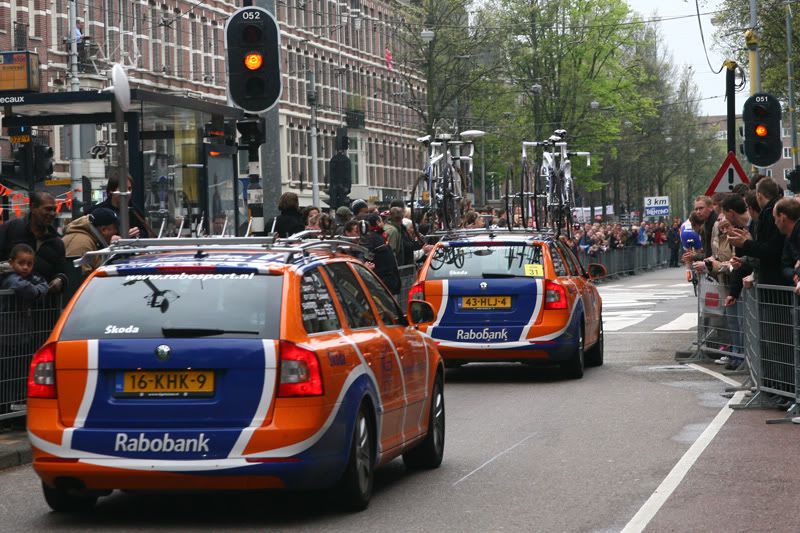 You always knew when a Rabobank rider was coming, and going for that matter, because the crowds would go ballistic.
The pretenders watch.
Suffering through a time trial means: a funny face here...
and a funny face there.
Eventually we had our share of funny faces, and made way for our next destination - the Olympic Stadium.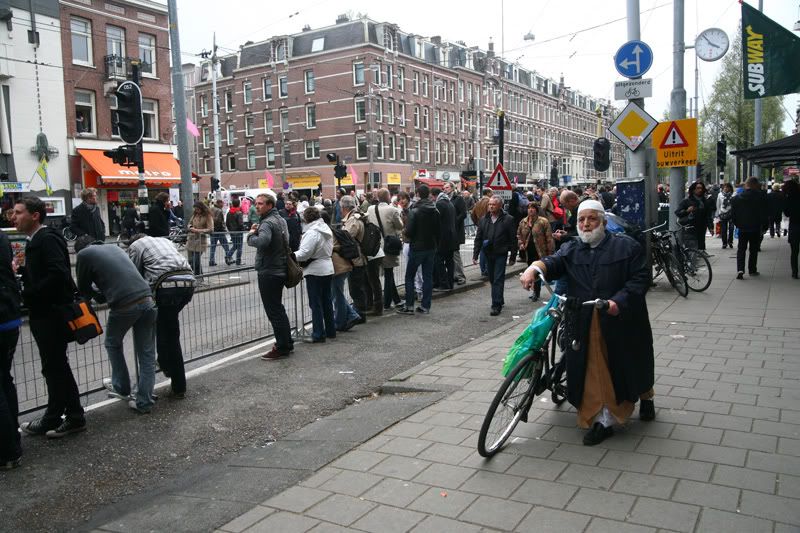 But first, we had to walk back, and continue to soak up the special Giro meets Amsterdam atmosphere.