Less than 24 hours to go, and Museumplein has yet
another
construction
project underway: the start of the
opening prologue
. I decided to go for a walk, and see how things were going, and here's what I saw.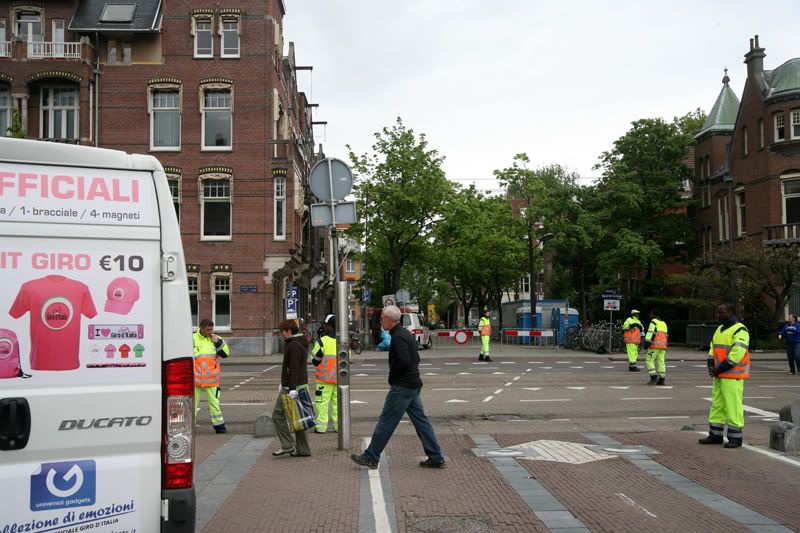 Bored folk in bright vests try to keep sluggish Amsterdam traffic flowing.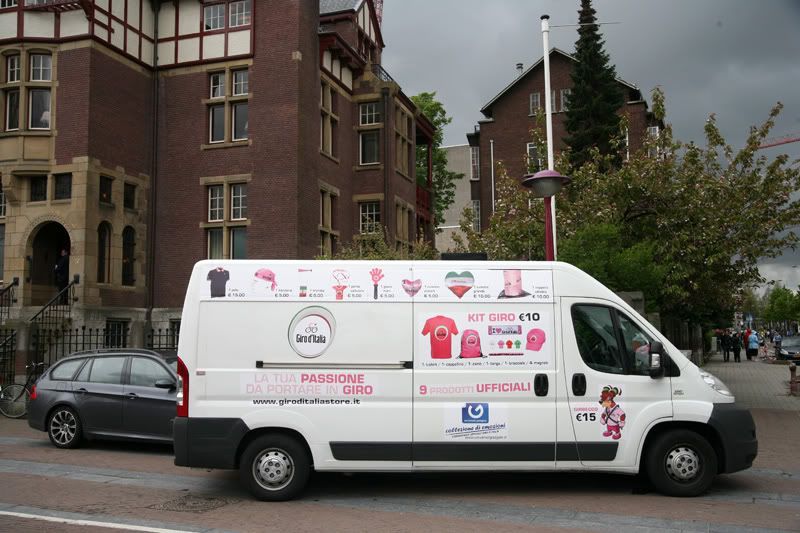 The depart village isn't ready, but an enterprising souvenir salesmen has already found a plum spot to set up shop - next to the Van Gogh Museum.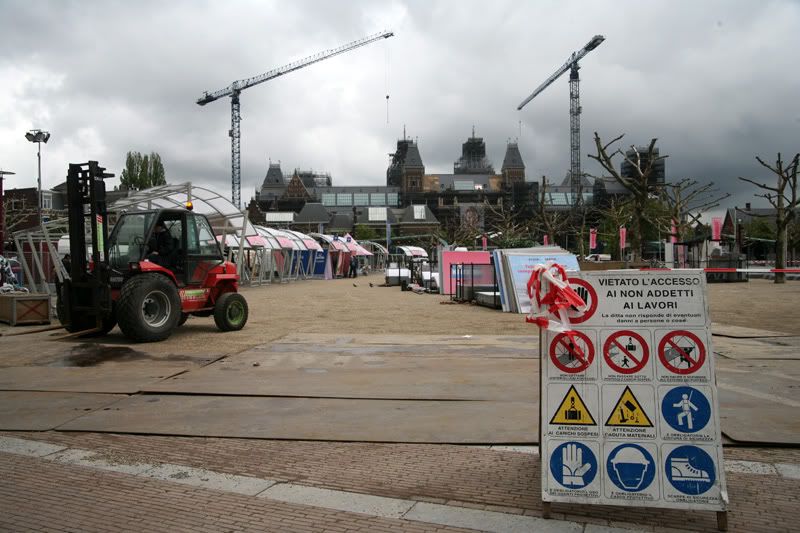 The signs around the site indicate that the crew are Italian imports. Seeing as the world will be expecting the Giro d'Italia to kick off at 2PM
CET
one hopes that they're quicker than their Dutch colleagues.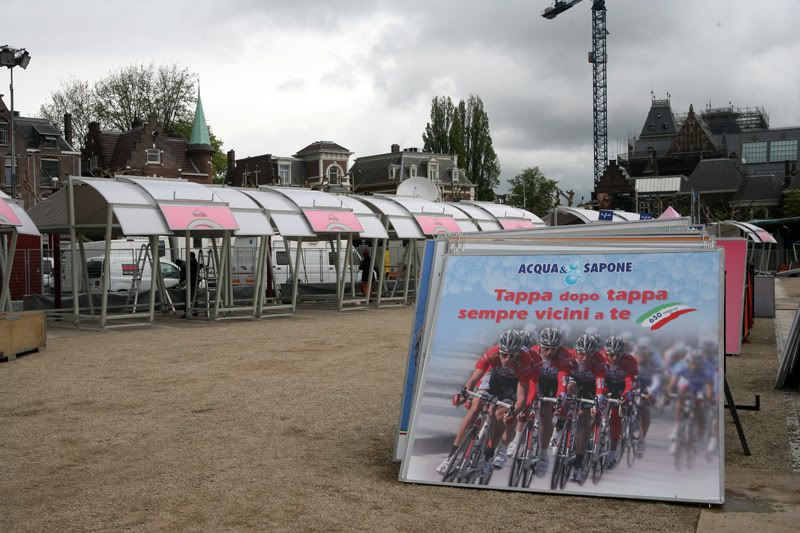 Props.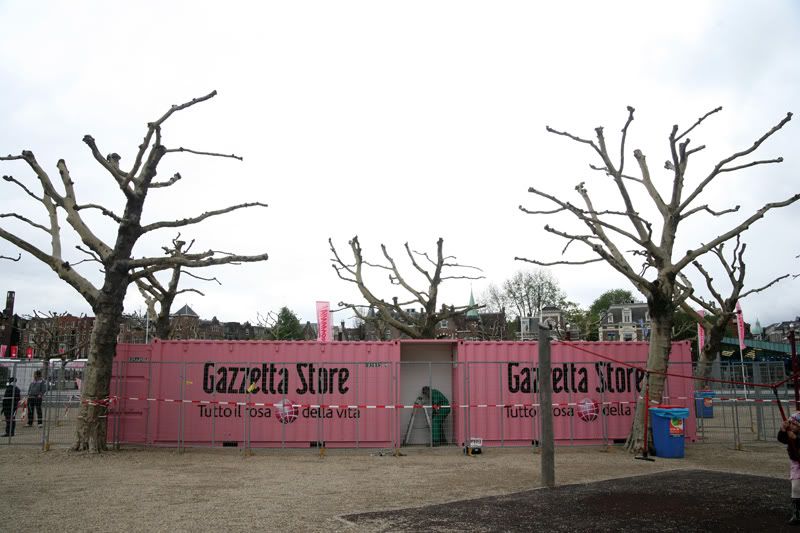 Sponsors booth?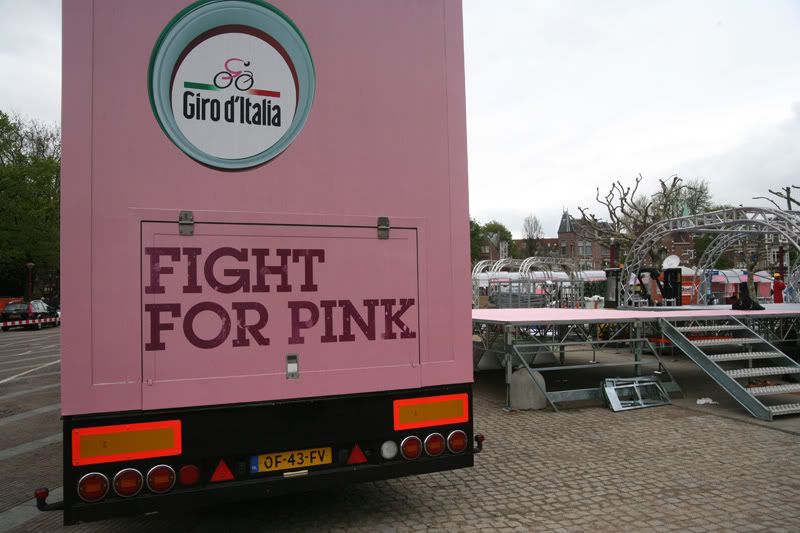 Not sure about the slogan. Maybe I just have a dirty mind?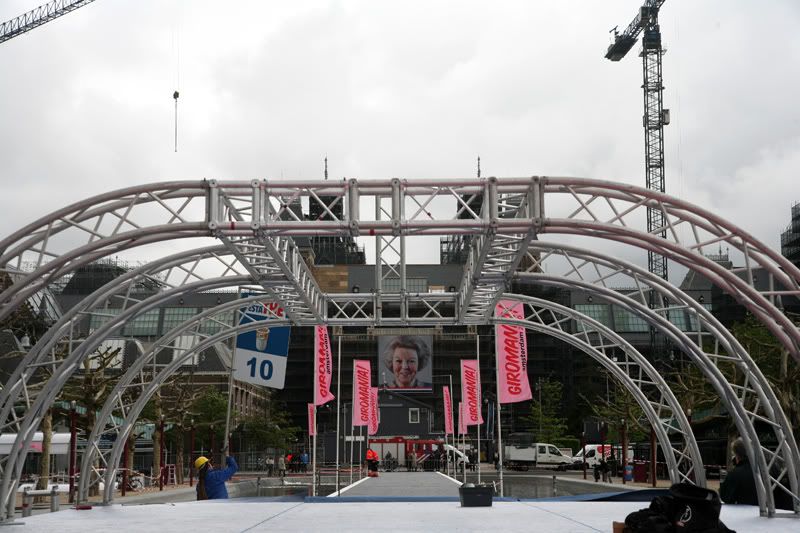 View from the back of the start ramp.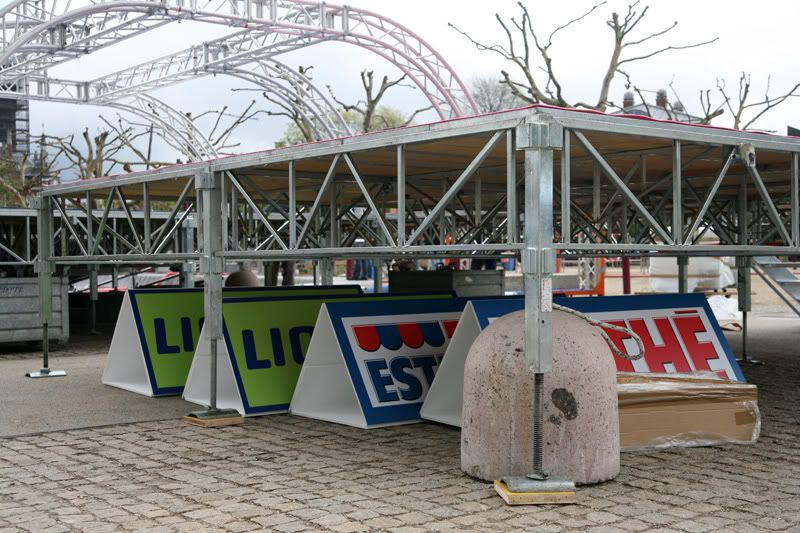 Under the start ramp.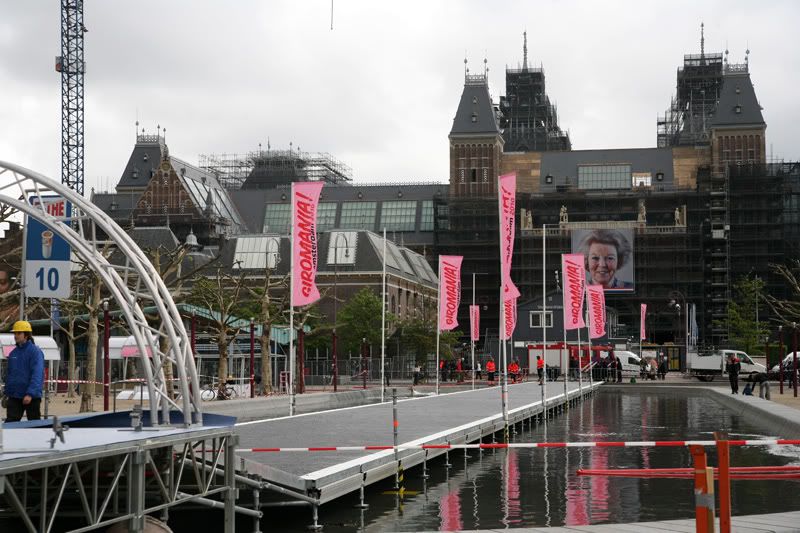 Bridge over untroubled water.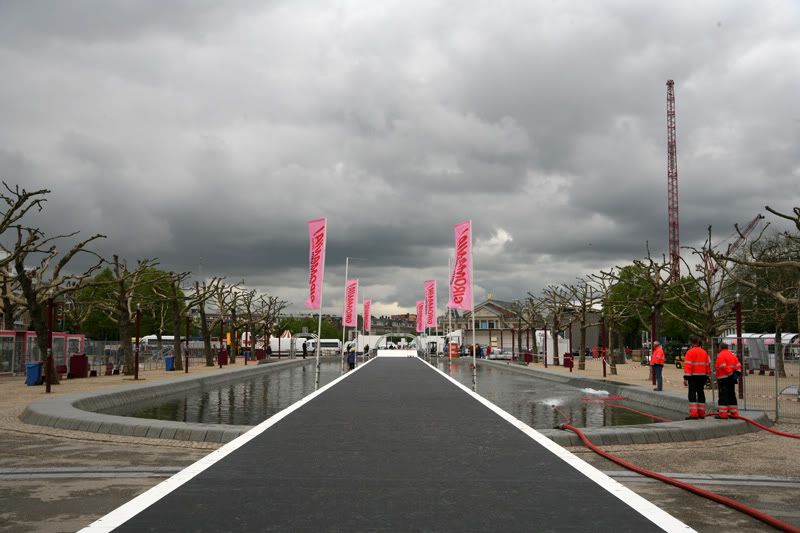 Looking at the start.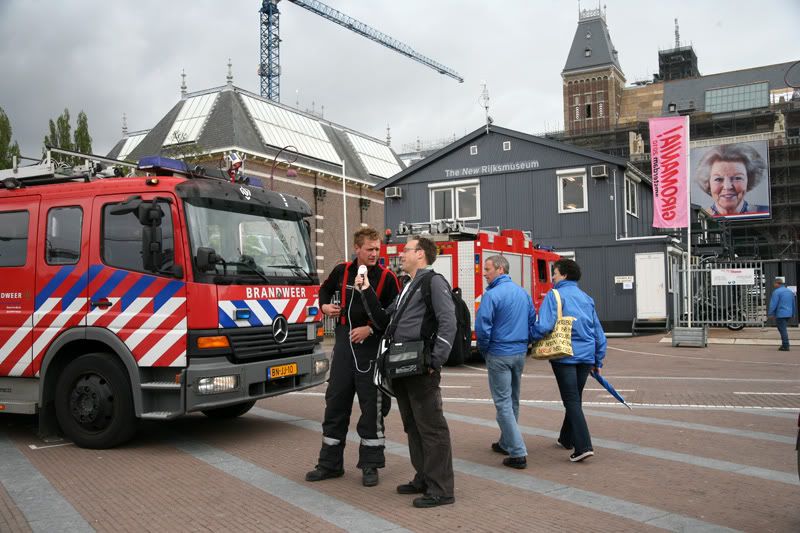 National radio interviewing an Amsterdam fireman about filling the pond.
Queen B
seems to be enjoying the show.