Time was running short, and the plan was to get to the
Olympic Stadium
, to try and see some of the favorites at the finish. To be honest, I was dubious. Considering how busy it was at the corner of
Ceinturribaan and Hoobemakade
I was certain it would be ten times worse there. But hey, nothing ventured, nothing gained.
We walked back towards Museumplein and picked up our bikes. Seeing as my mine was close by, I found myself waiting by the
Concert Gebouw
, while my friends went for theirs.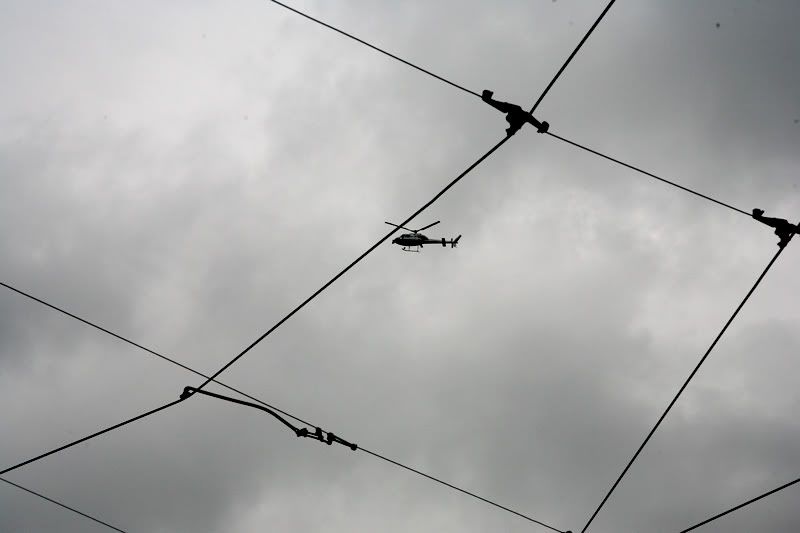 I found myself zoning out and watching the
Rai
helicopters hovering over the city.
My friends were taking longer than expected, so I started looking for them.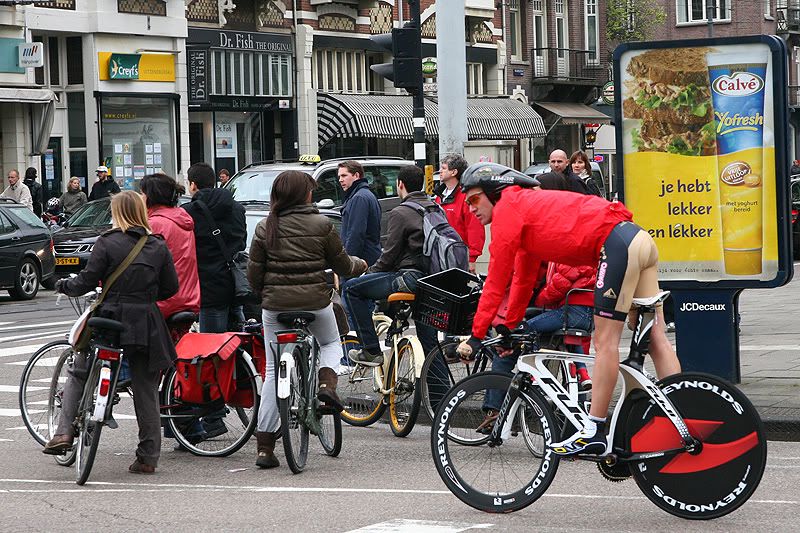 That's when I noticed the flow of racers, returning from the finish, heading back to the team buses coming past.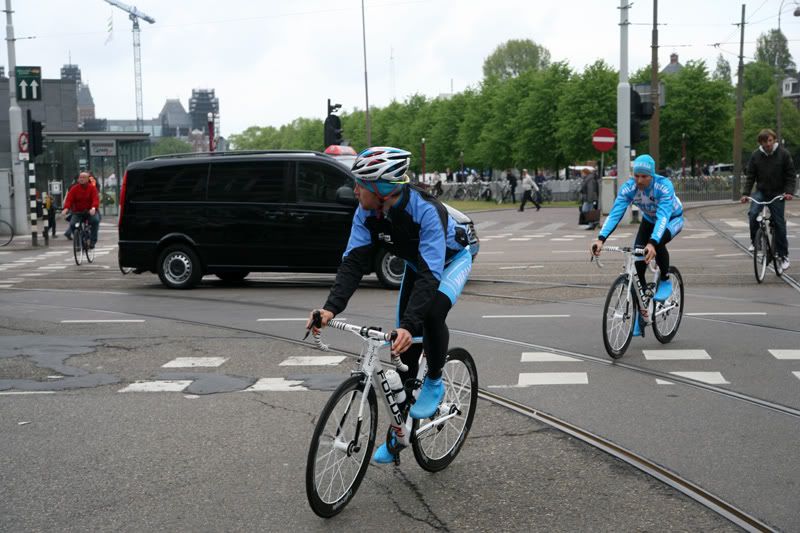 Or making their way back to the team's hotels.
Even
Italian champions
have to carry their own bags.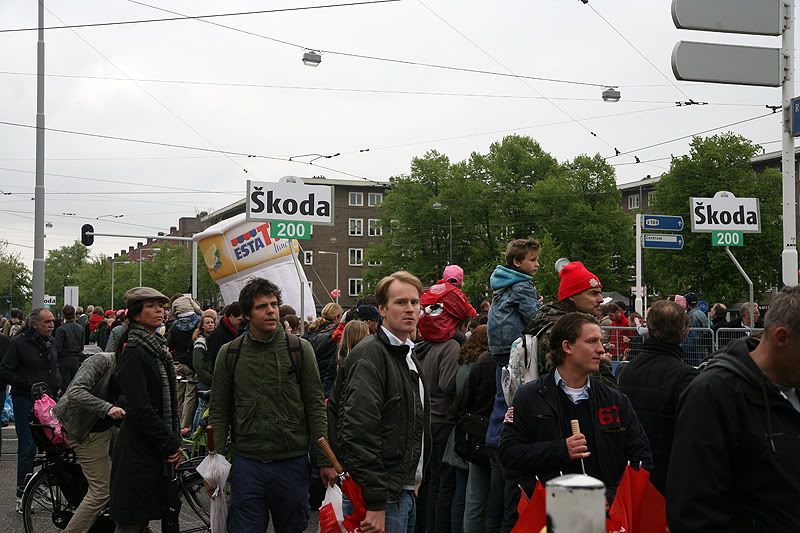 After idling our way towards the stadium, and parking our bikes, we finally made it to the finish, where it appeared that I was correct. It was a mad house.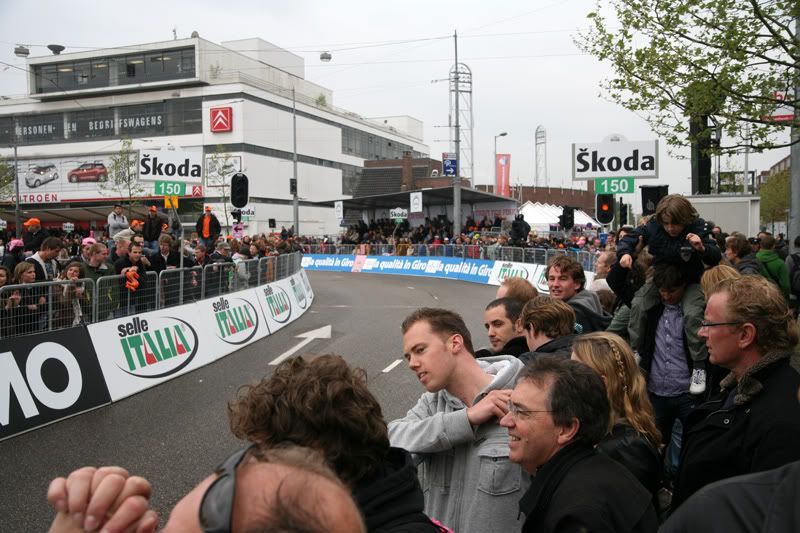 The crowds were several people deep.
But, with a little persistence, we managed to get to the front of the gate.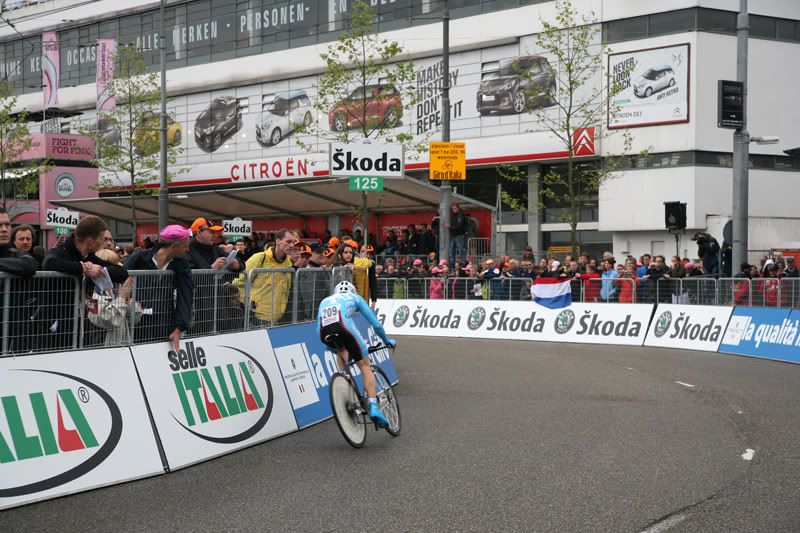 In time to spot riders like
Fabian Wegmann
finishing off their day.
I thought that we had it as good as we were going to get, but - yet again - one of my friends said we should move on. I considered parting ways, but reluctantly joined them.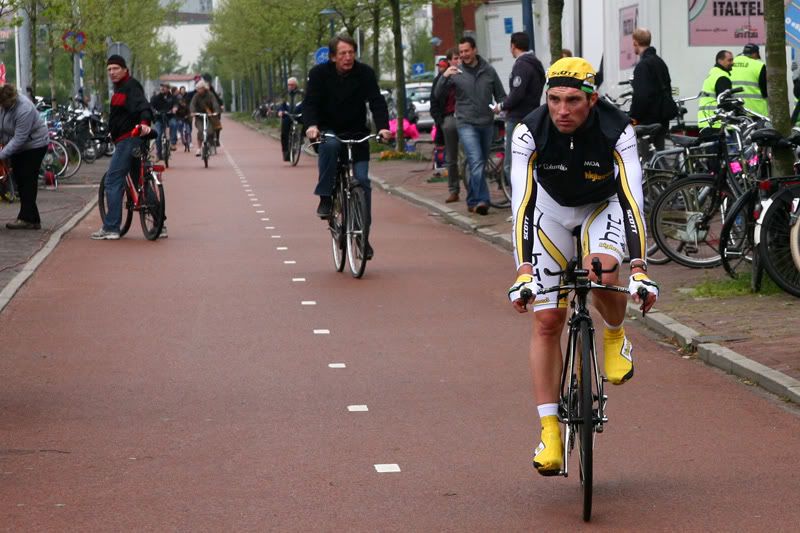 We circled around the side of the Citroën dealership on the corner of Stadionweg, and spotted more racers riding back to their team buses.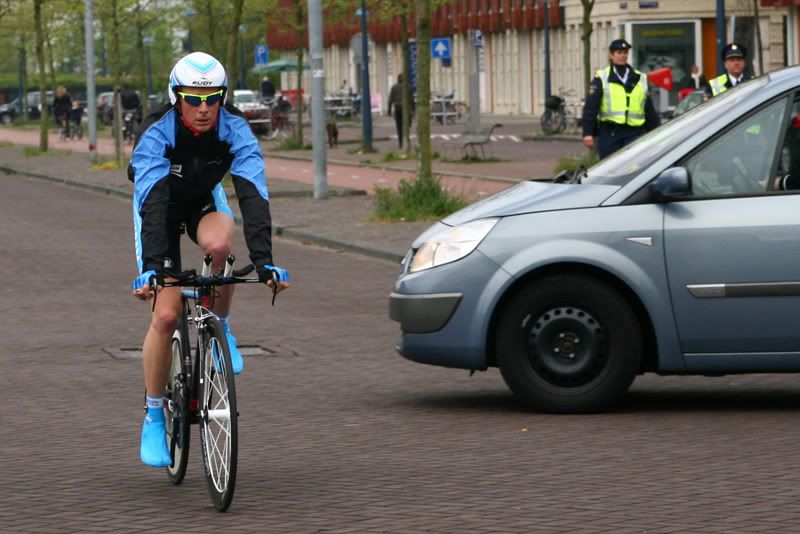 Including Mr. Wegmann.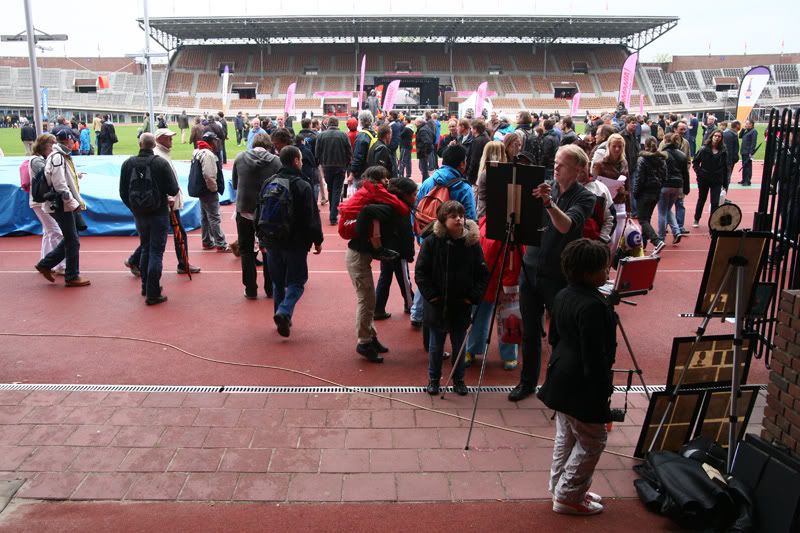 We sneaked a peek inside the stadium.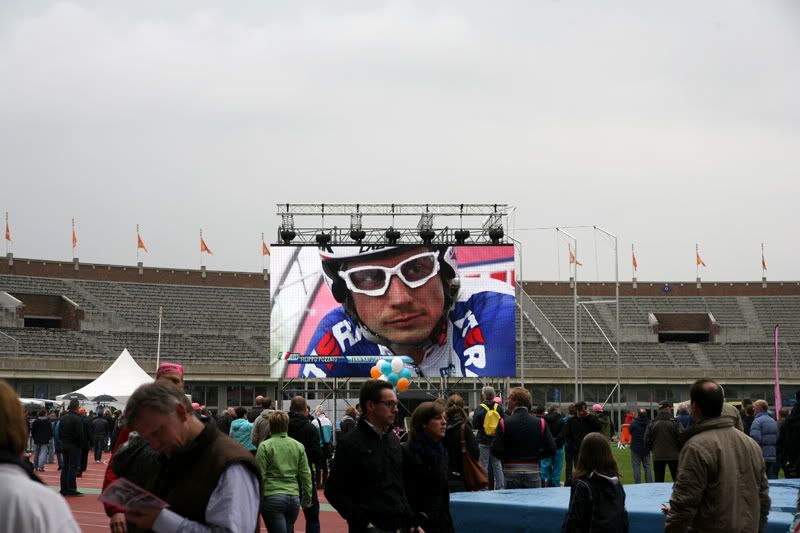 And
Pippo Pozatto
peeked back.
We left the stadium, and tried to find somewhere to see the closing meters. It wasn't looking good. We were surrounded by VIP tents, stands, and viewing platforms. No magic pass, no entry.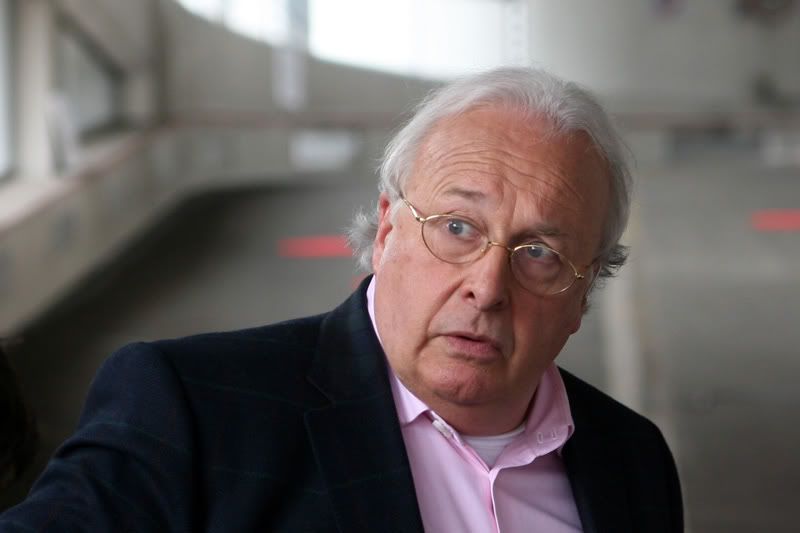 Unless you're
this guy
.
After a few minutes of trying to decide what to do, and where to go, I was almost at my wits end. It had been a long day, I was tired, and cold, and at that point I was ready to call it a day.
I was trying to explain the futility of being where we were to my friends, and motioned over at a fenced off area. A
Carabinieri
behind the fence was watching.
I have no idea why he responded the way he did, but he shrugged his shoulders, and gestured towards the door.
I nodded.
The door was opened.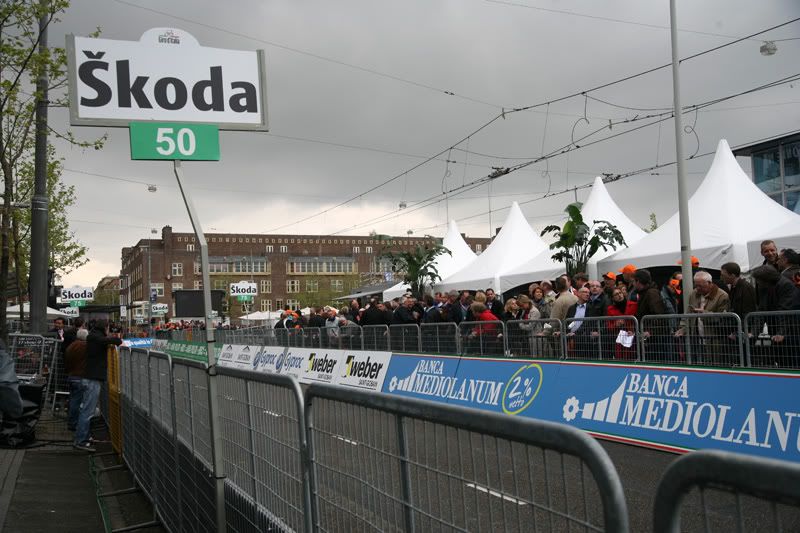 And there we were.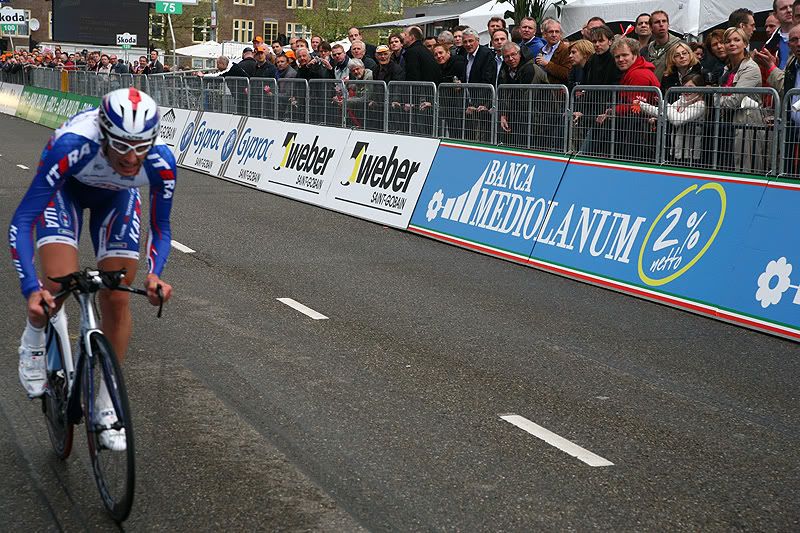 Just in time to catch Pippo bringing it in.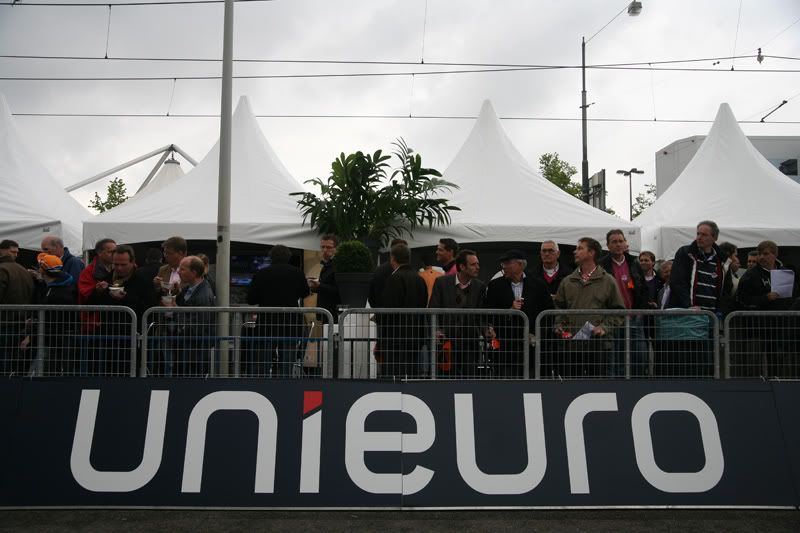 I looked across the road, watching people drink wine from glasses and eat soup from ceramic bowls.
I looked behind me and saw a more modest setting.
No matter. There was plenty to be seen by all.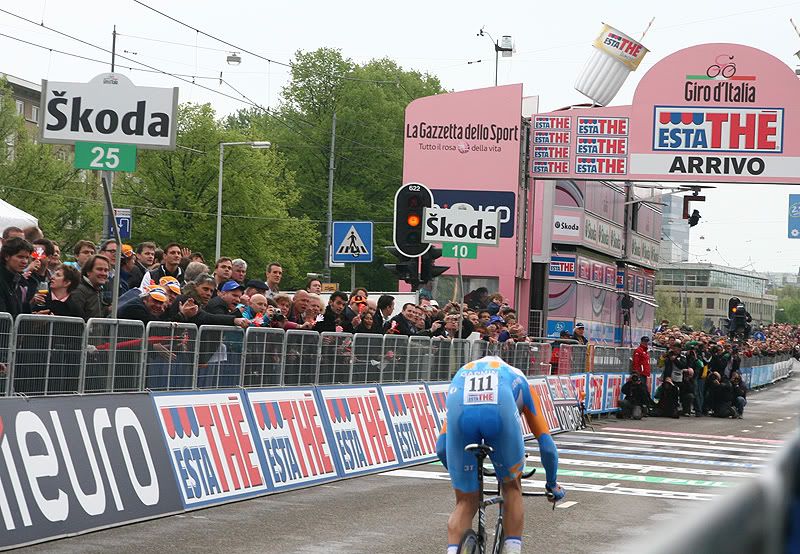 A
Flying Scot
.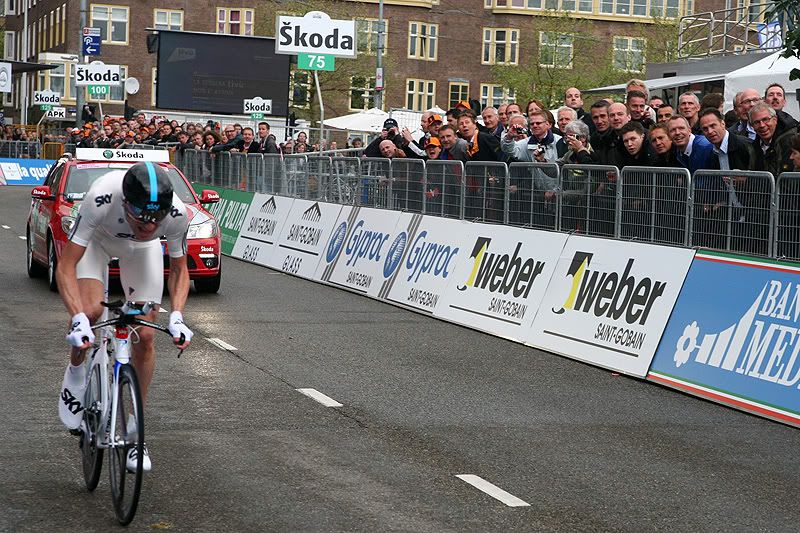 A
Mod
.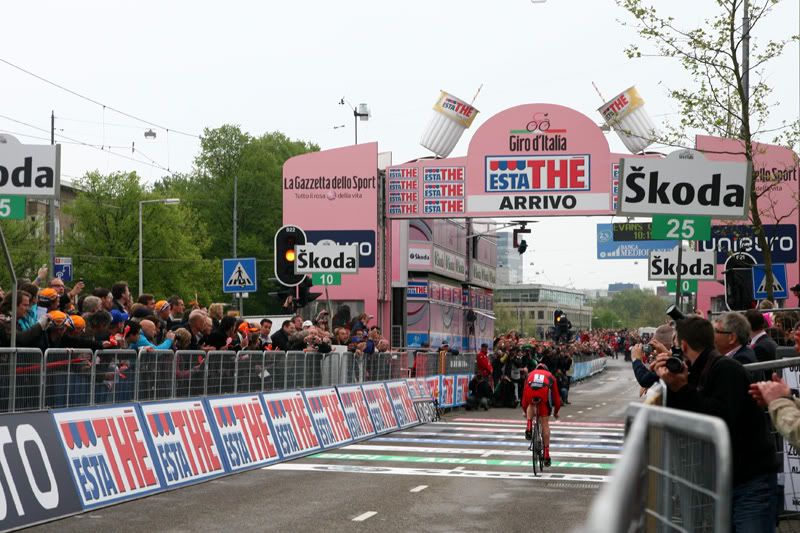 And a
World Champion
.
Not a bad result, if I do say so myself.