It will take a little time to sort through all of the photos I took during this afternoon's prologue at the Giro. In the mean time I thought I'd share some snaps taken in the "Renner's Kwartier", or rider's quarter as it's known in English.
After a friend of mine had told me that he asked every person he knew ) a lot) for a VIP card, and had no joy, I assumed that meant the Renner's Kwartier was a no go zone.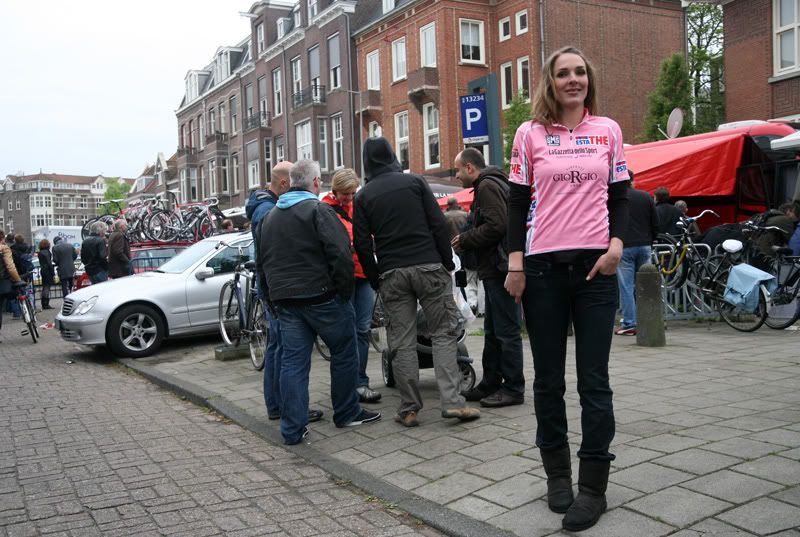 Apparently I was incorrect.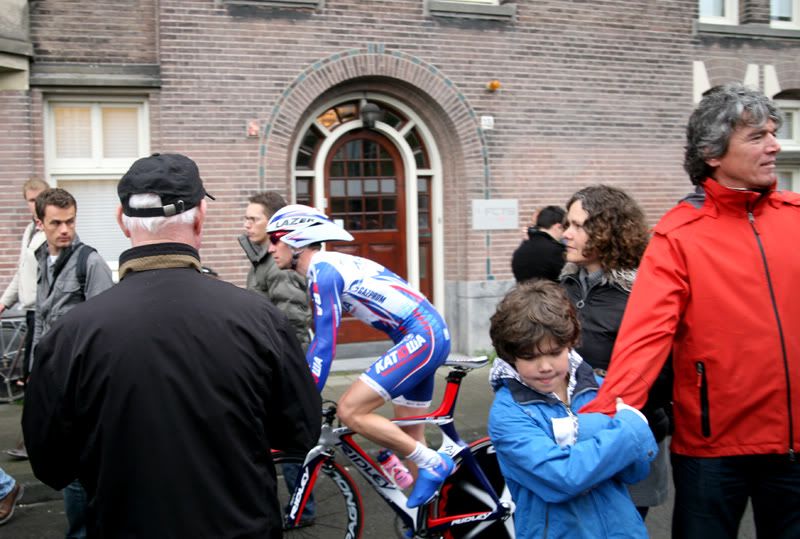 So incorrect, I wondered why it's not called the Public Quarter?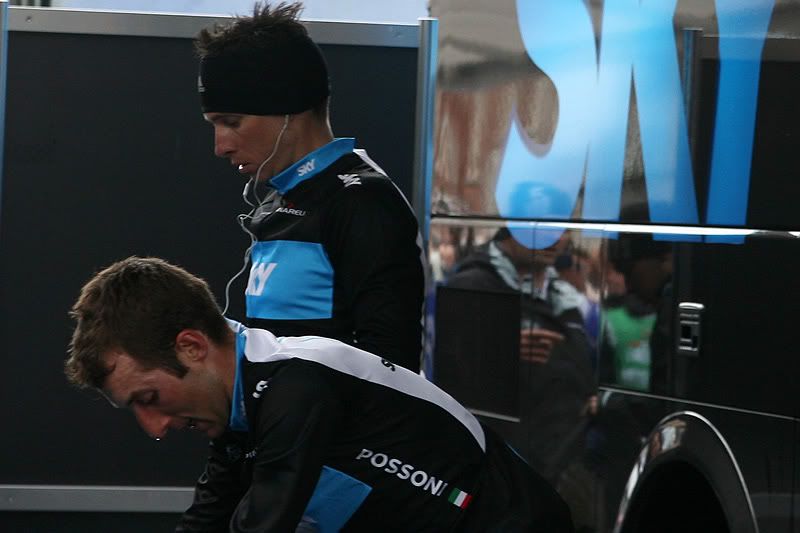 The first team that I spotted was Sky. They kept themselves busy warming up, and the public as far away as possible.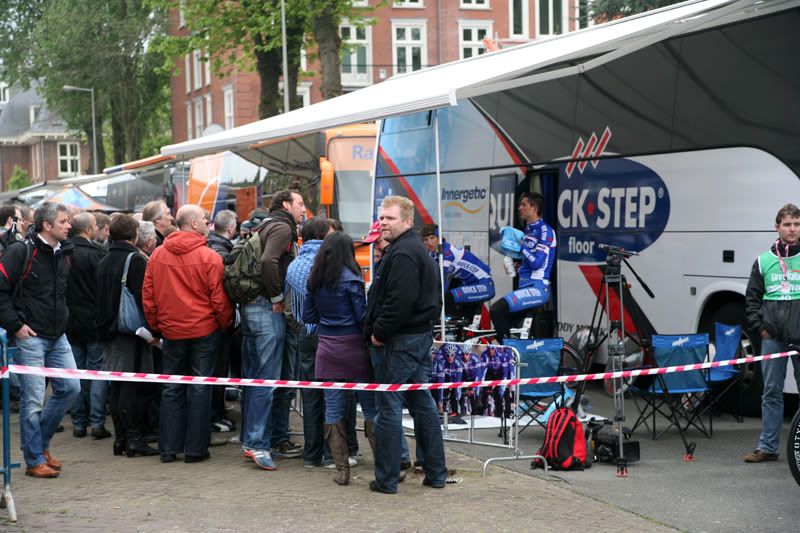 Next up was Quickstep. They were more accommodating to the public, but I was looking for homeboys.
Just my luck that Garmin was a few team buses away.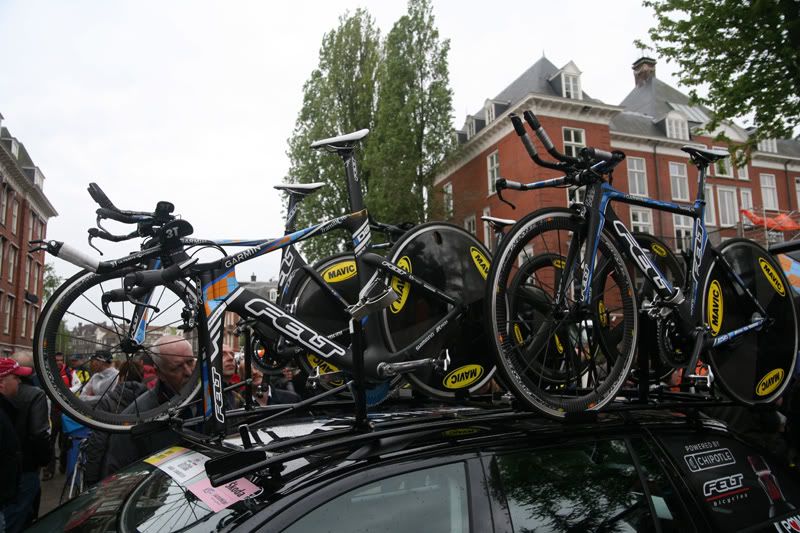 They let you get close up.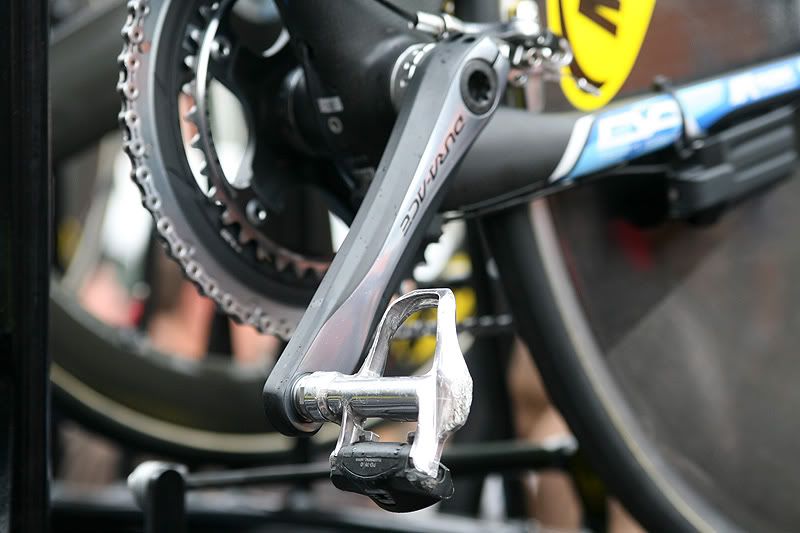 Admire the scratches from past pedal strikes.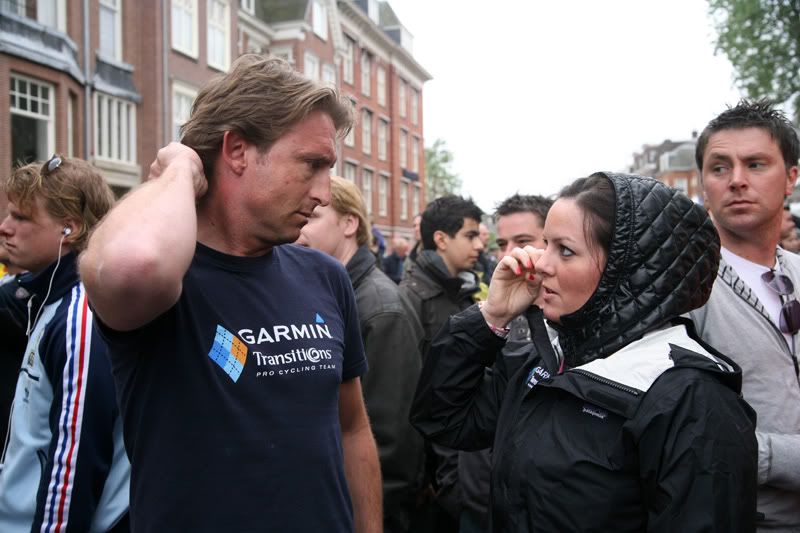 And even listen in to a chat between Garmin Director Sportif
Matt White
and an American woman working with the team about bikes, cars, and schedules.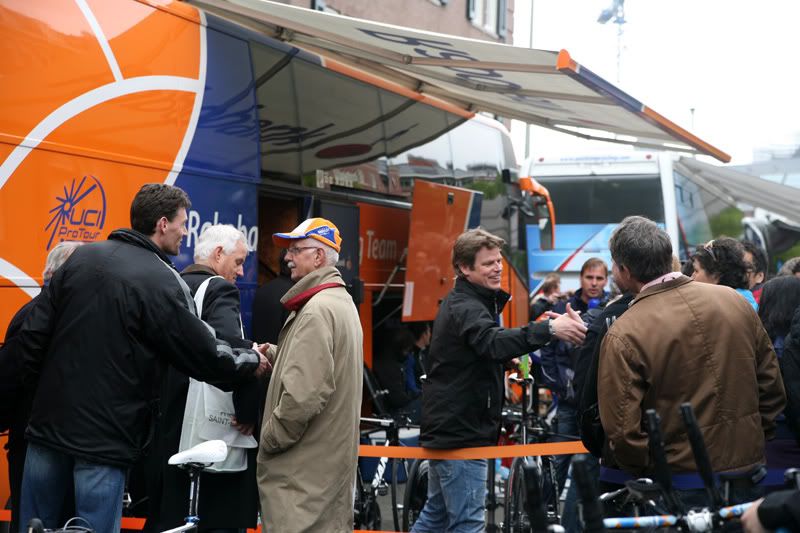 While the Garmin warm up area was reasonably quiet, the Rabobank area - what with the home crowd and all - was full of folk glad handing, and the like.
While the Rabo's were busy, and Garmin was quiet, the AG2R La Mondiale was almost dead.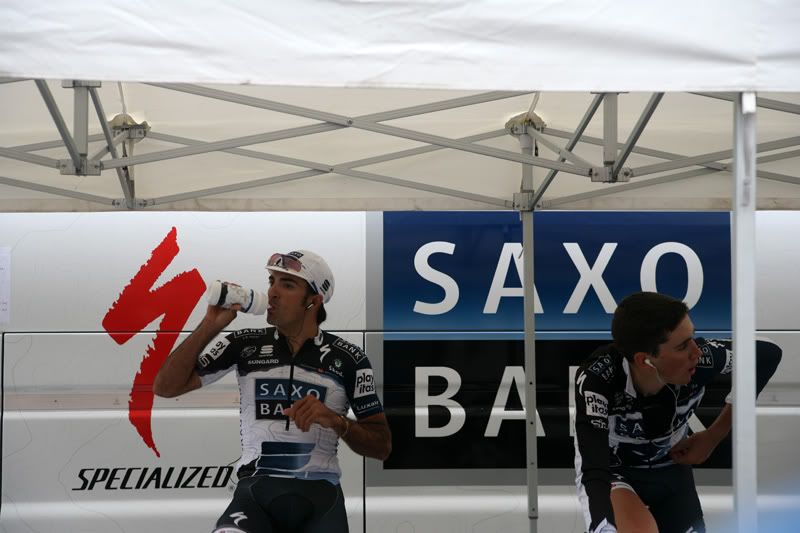 It was cold and clammy, but the Saxo's kept themselves hydrated.
One of the higjlights (for me) was when Gustav Larsson almost ran over my foot.
I shouted "Give 'em hell", and to my pleasant surprise I received an "I will." And he
did
.
Further along, things were reasonably busy at the BMC area.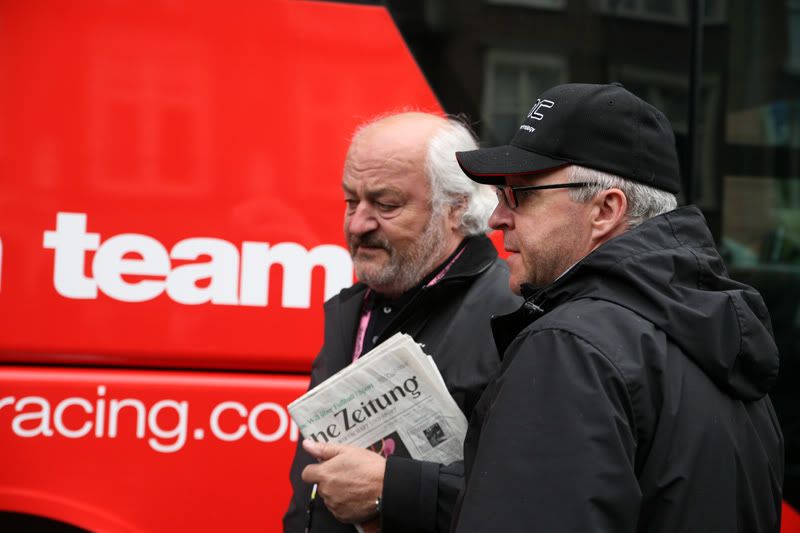 BMC owner
Andy Rihs
keeps an eye on the details.
While the fans and photographers are twitteratied.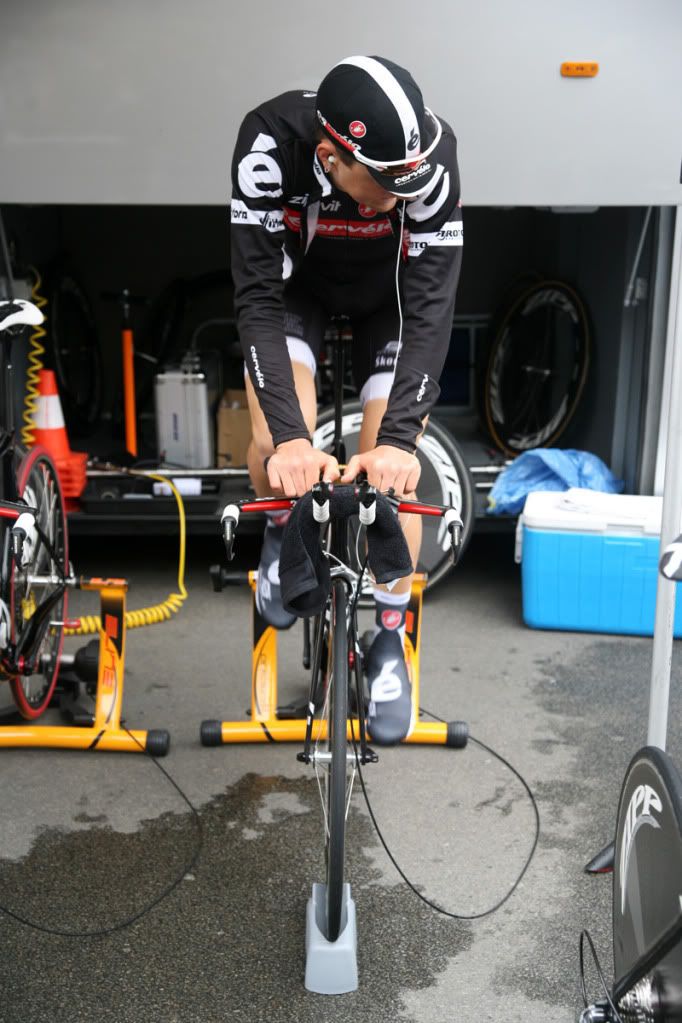 Fellow New Englander
Ted King
was in the zone.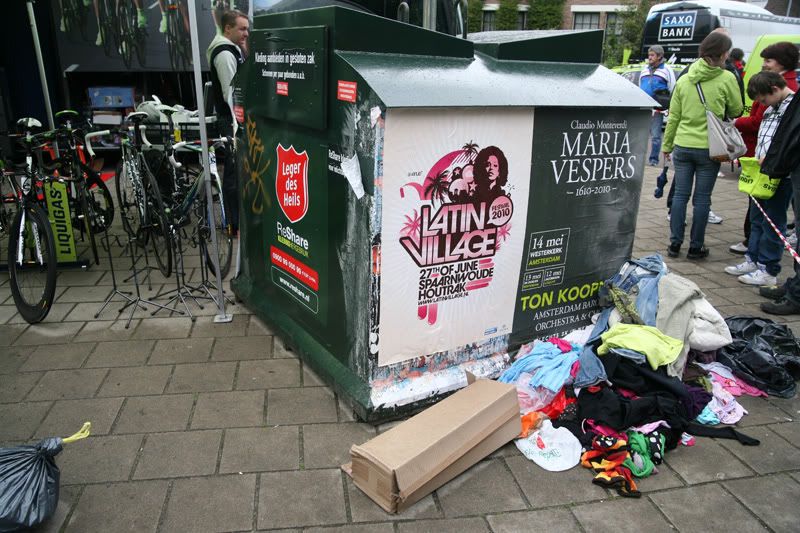 Meanwhile, it appears that after the recent
news
Liquigas were being sent a message by the
local sanitation workers
.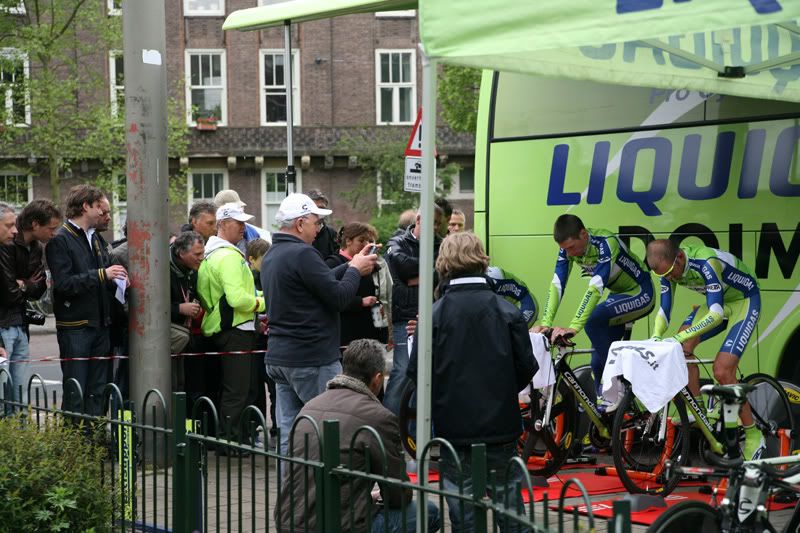 Even with all of the garbage, they still drew in a crowd.