After visiting the
Renners Kwartier
at the opening prologue of the Giro d'Italia, it was time to move along and see what was happening on
Museumplein
.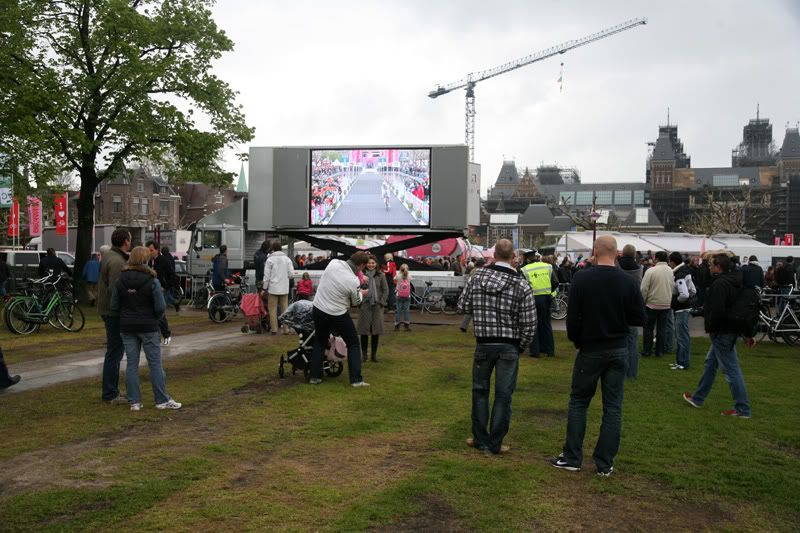 Unsurprisingly, things were busy.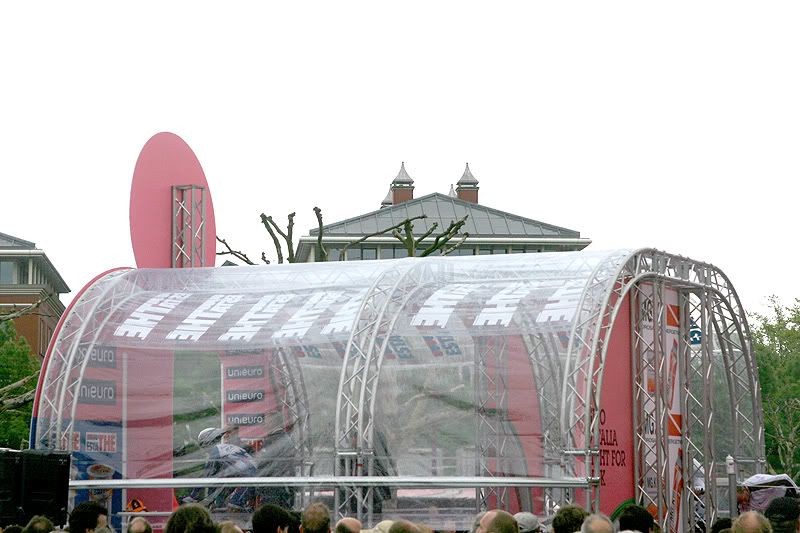 With a little pushing, and shoving, we were able to get reasonably close to the start ramp.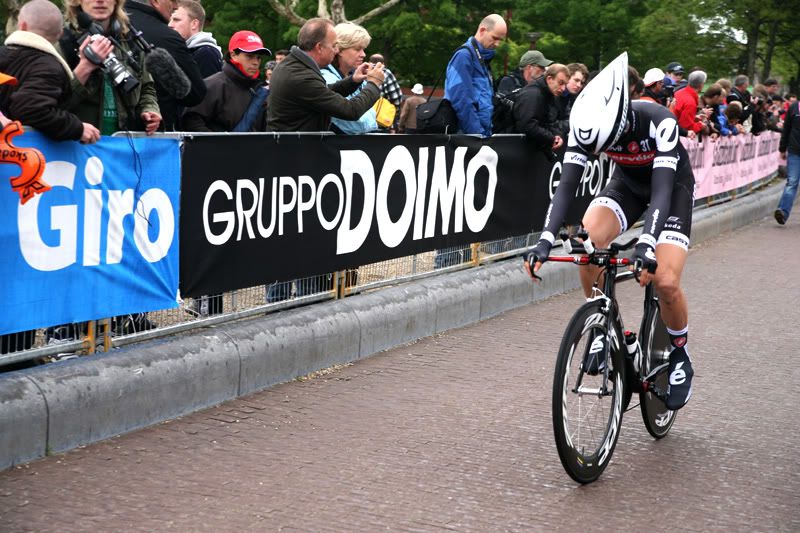 After watching a couple of riders take off, we moved a bit further, and managed to catch sight of some making their way to the staging area.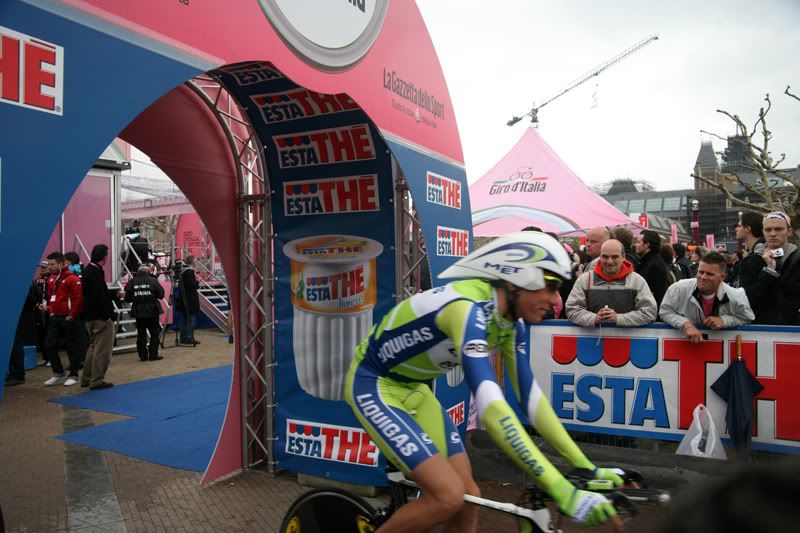 The early birds tried to stay loose.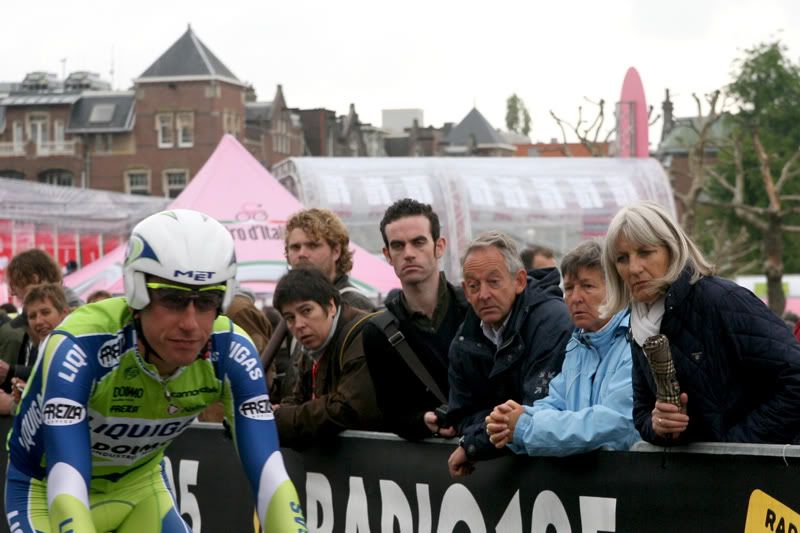 Which left some of the crowds perplexed.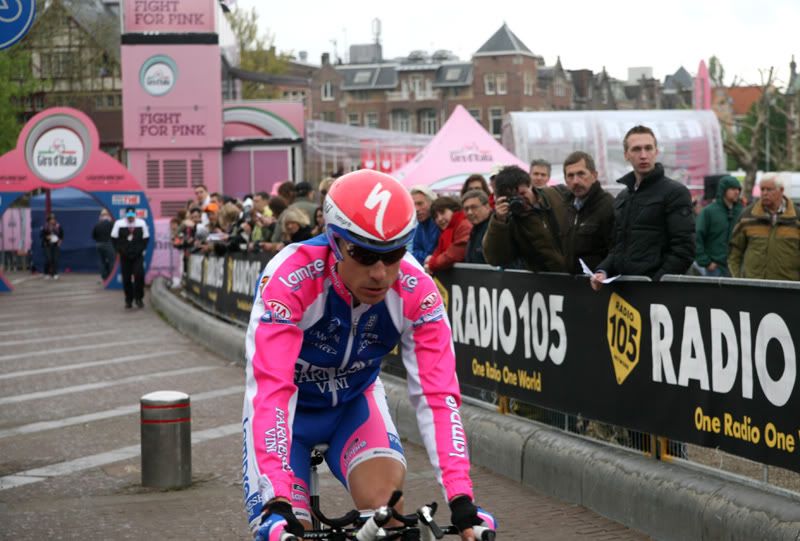 Looky here, it's former Giro winner, the
Little Prince
. But he's going the wrong way?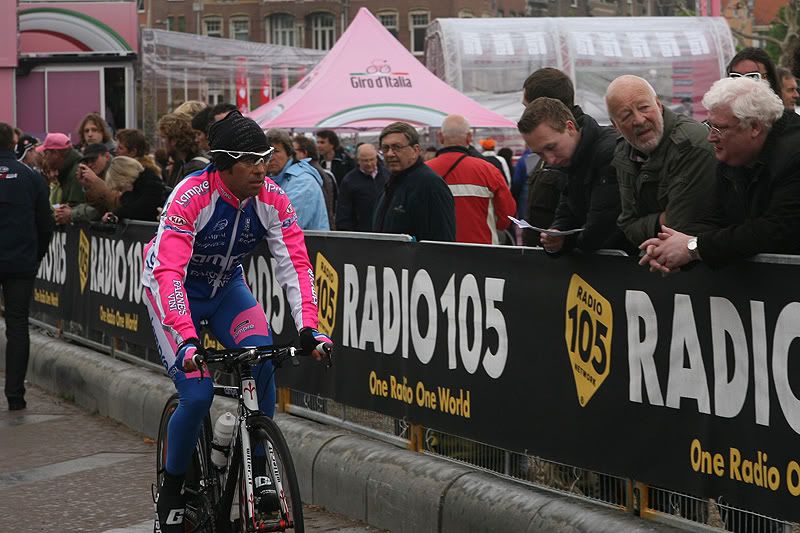 No worries, two time Giro Champion and teammate, turned rival, and teammate again,
Gilberto Simoni
is on the case.