Hard to believe that
three weeks ago
the Giro was below sea level. Since then, much has happened, and just as it's heating up, it's beginning to wind down. Only 3 more stages to go.
With a mere
42 seconds
separating the top favorites of Evans and Basso (and they're not even in the lead)
today's ascent
of the lesser known (but trust me: hard as hell) Santa Cristina, followed by the gruesomely grueling Mortirolo... well, it's going to be fun to watch.
To whet your appetites, here's some views, taken two years ago, when I was in the area for the
Gran Fondo Marco Pantani
.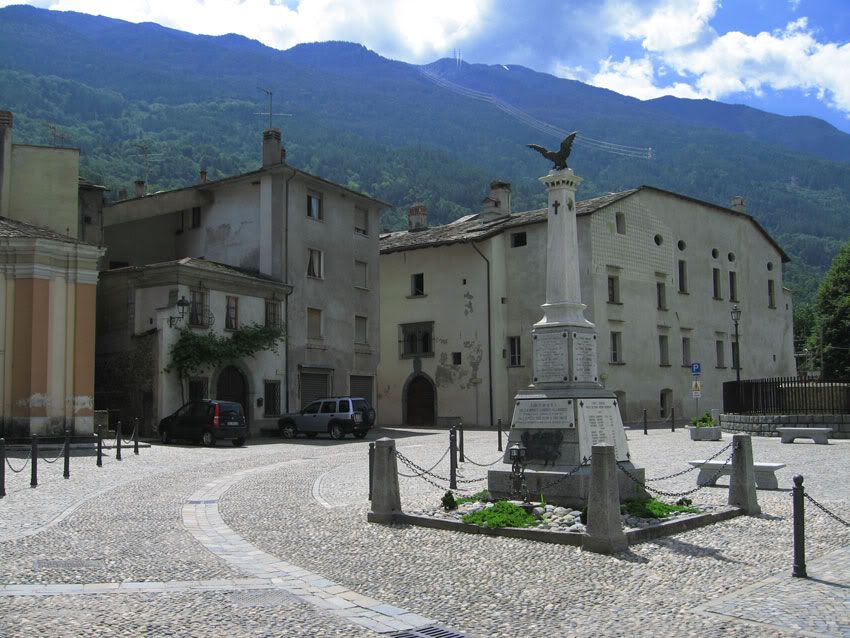 Before ascending the Mortirolo, the peloton will pass through scenic downtown
Mazzo di Valtellina
.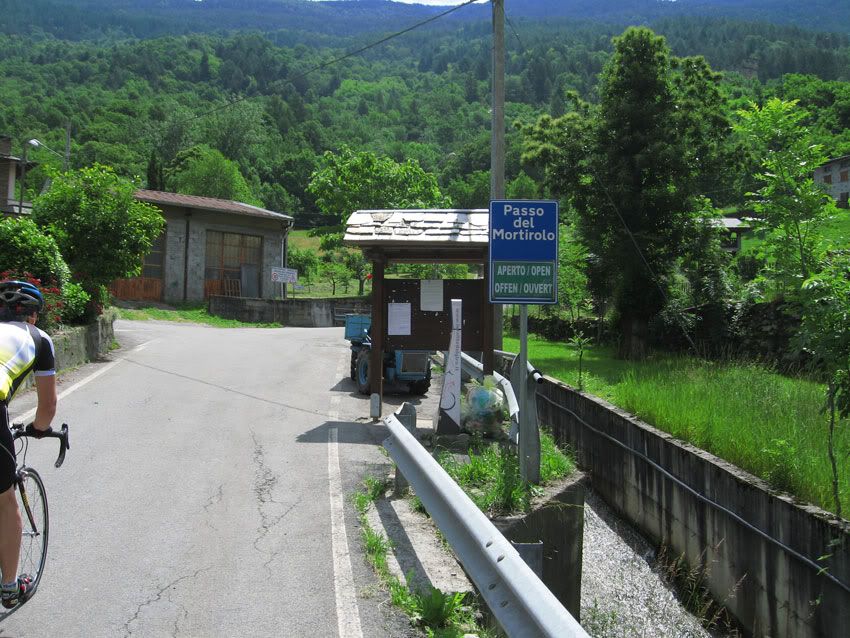 The fun begins.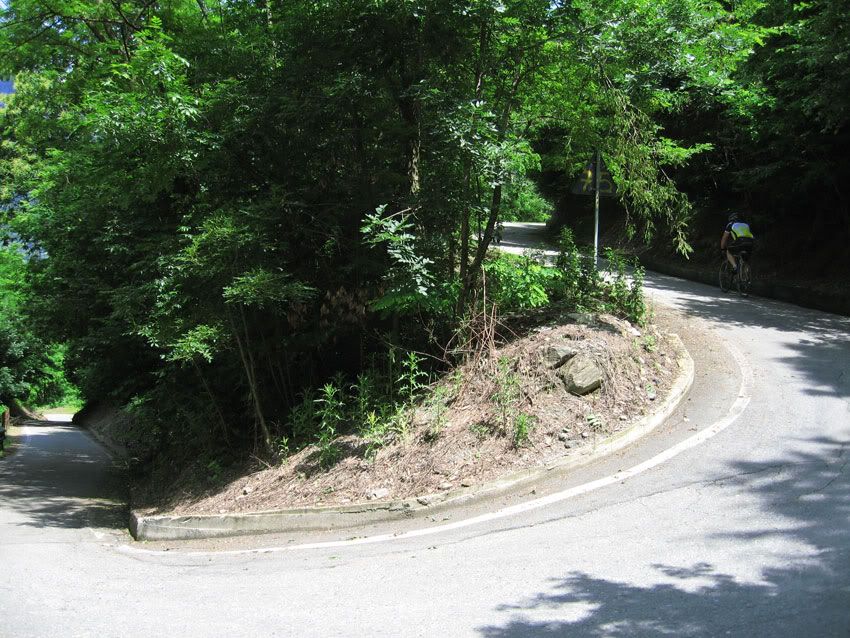 Before the hard part begins.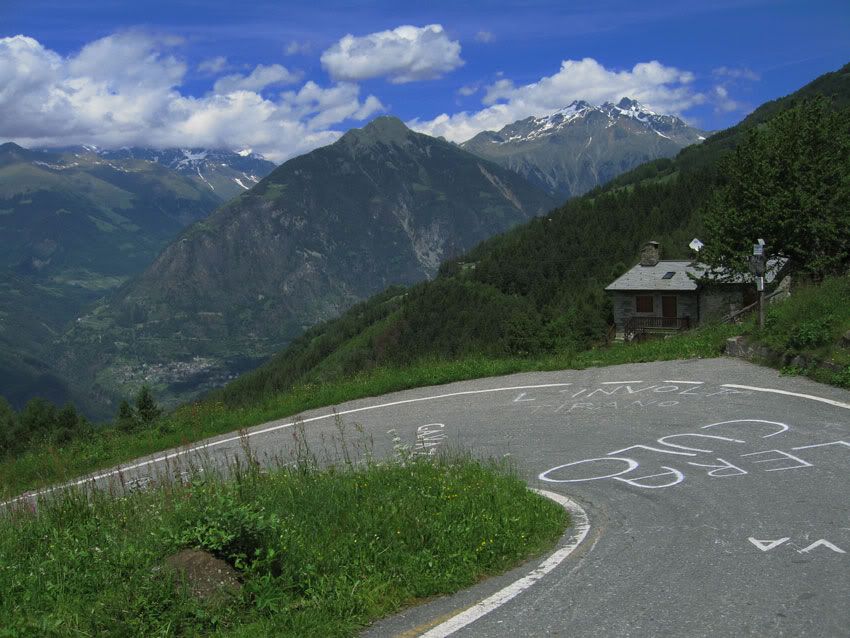 Not a climb for people with vertigo.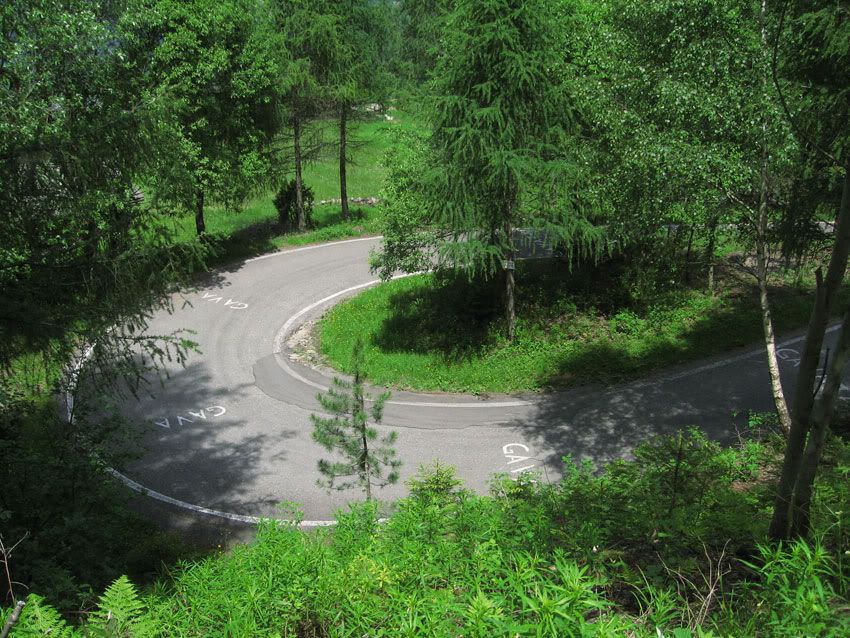 Close to the
Pantani monument
.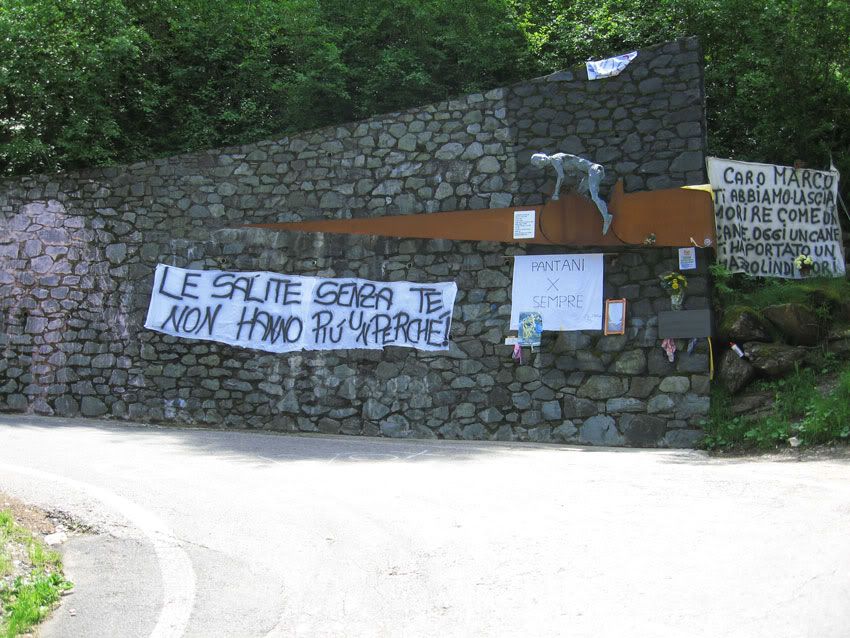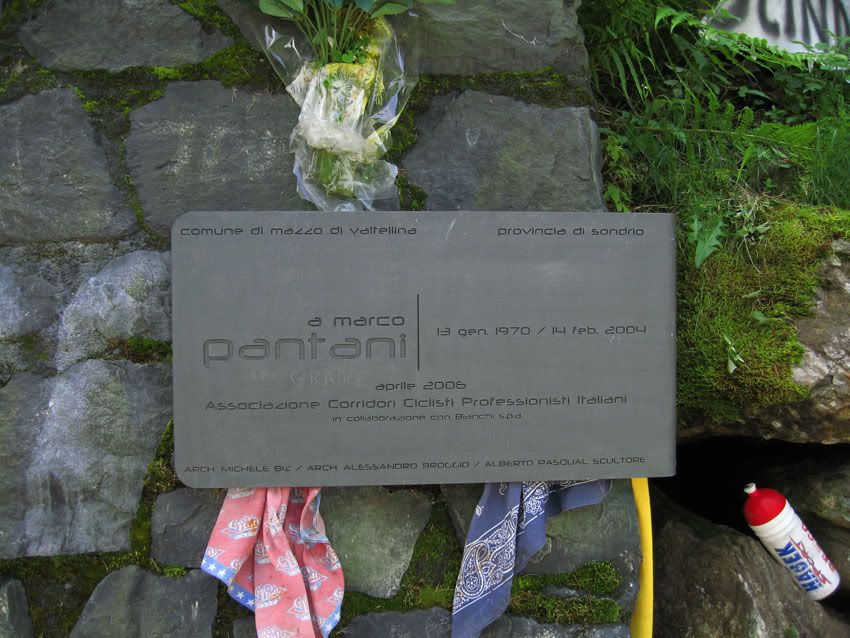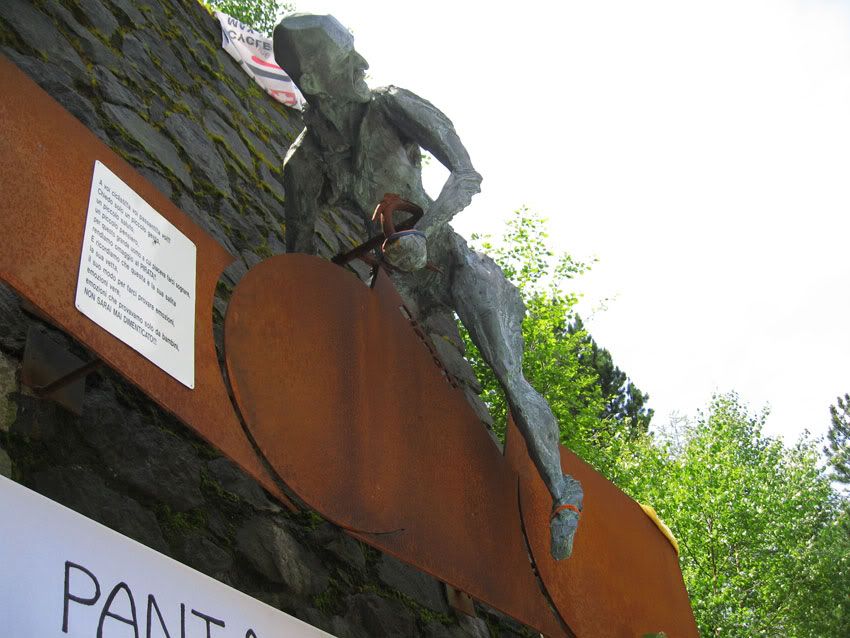 The monument.
After the monument the road 'flattens' to a mere 9-10%, then the trees clear.
At last, after 1300 Meters of climbing, they hit the top.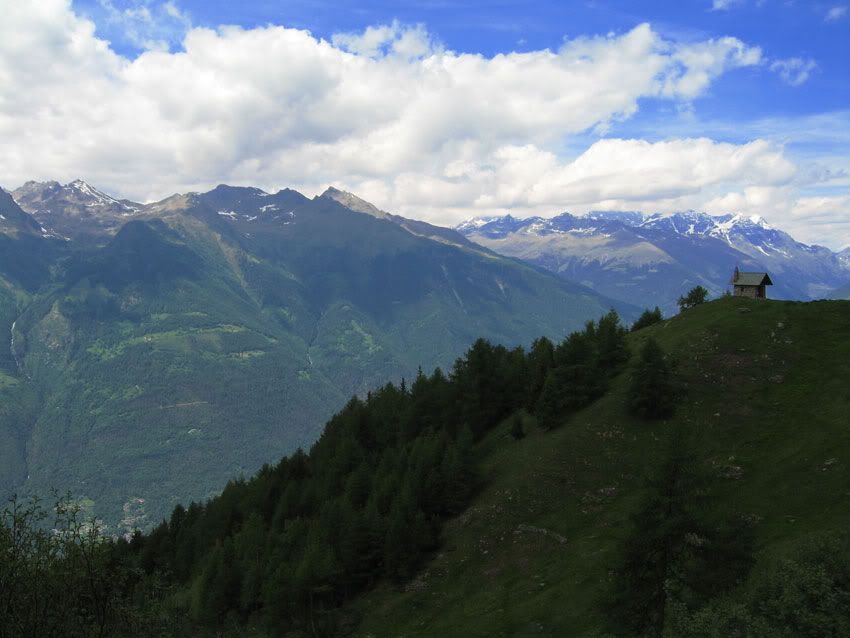 Enjoy the view.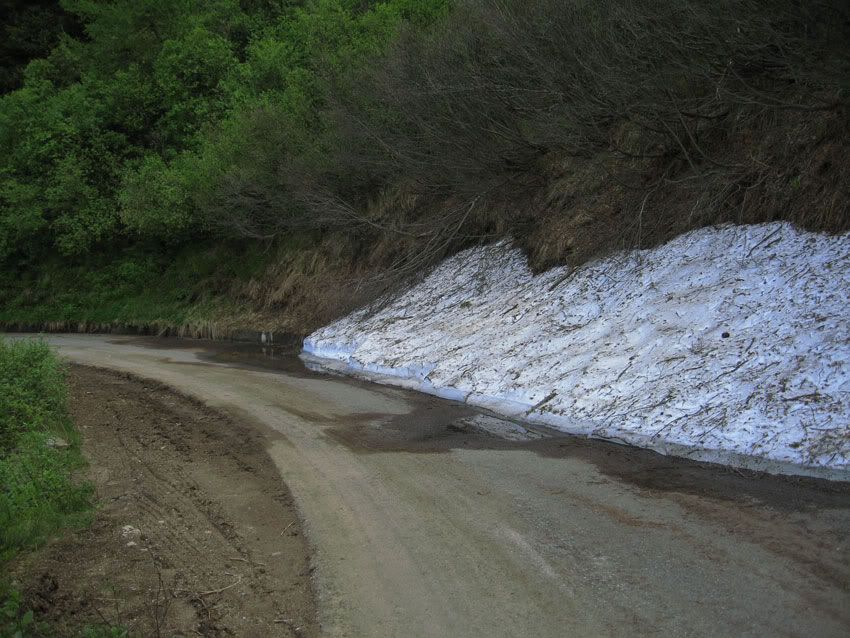 Then begin the descent down to
Edolo
.
From there they make the final push, uphill, to the finish in
Aprica
.