On an unseasonably crisp May morning, I found myself walking with a friend. Direction:
Musuemplein
. It was day 2 of
Giromania
, and we wanted to see the start of
Stage 2
. We had a simple plan: get there early, take a look, then head out for a ride with some friends who we were meeting up with.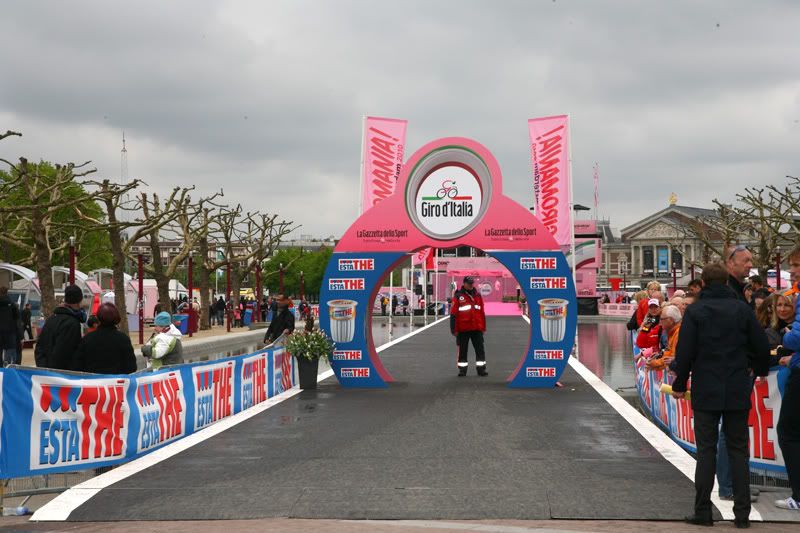 We arrived about an hour and a half before the scheduled departure time.
Today there would be no joy in getting into the VIP area with the
Carabinieri
.
Once we settled in, it was a matter of waiting, and keeping an eye out for the racers arriving to sign in.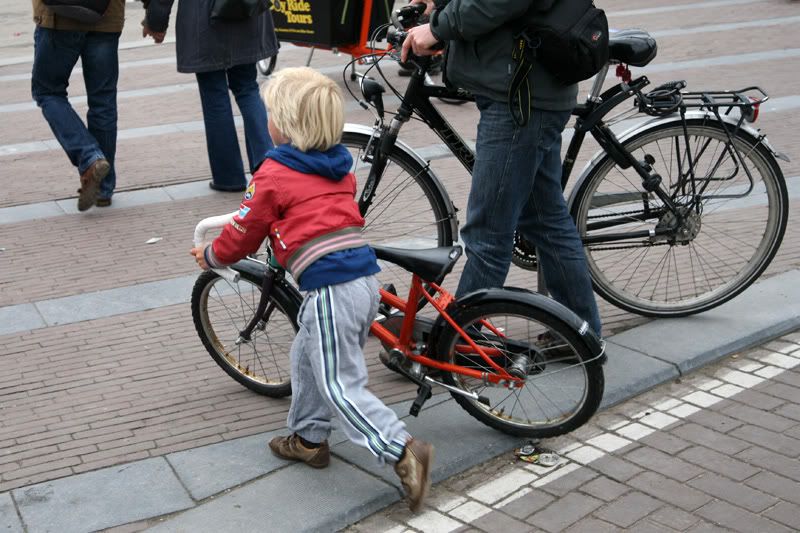 Not yet, give him time.
Then, out of nowhere a rider appeared, signed in, then worked the crowds, signing autographs.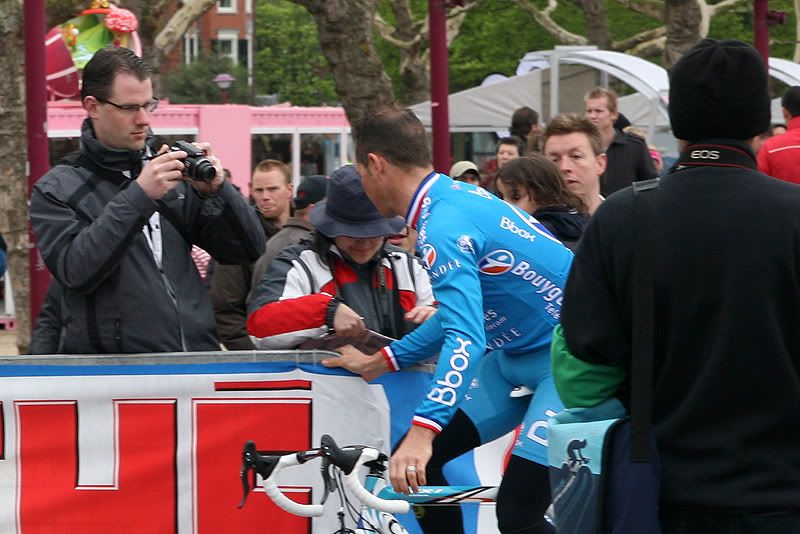 Martinique's very own
Thomas Voeckler
.
Shortly after, a pink pedicab arrived, bearing the Giro trophy and
Yolanthe Cabau
.
After that there was a lull.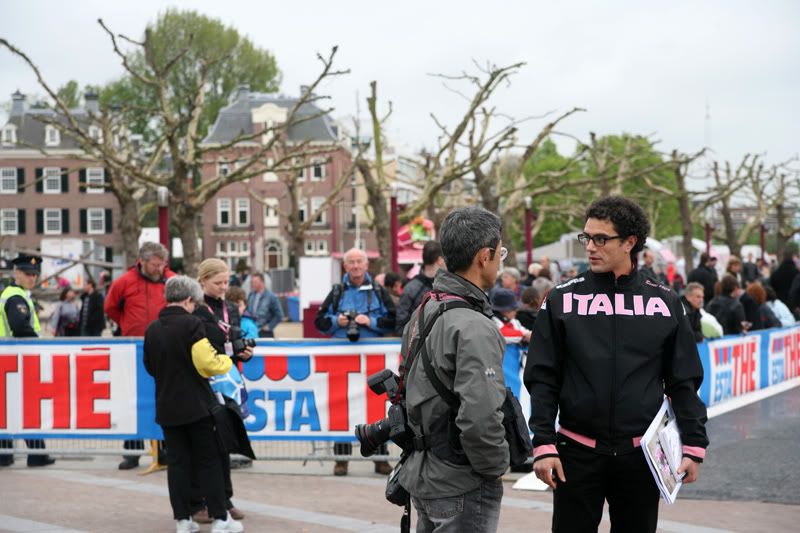 Staff and press schmoozed.
Recent cycling fans as well.
Then the riders started to appear.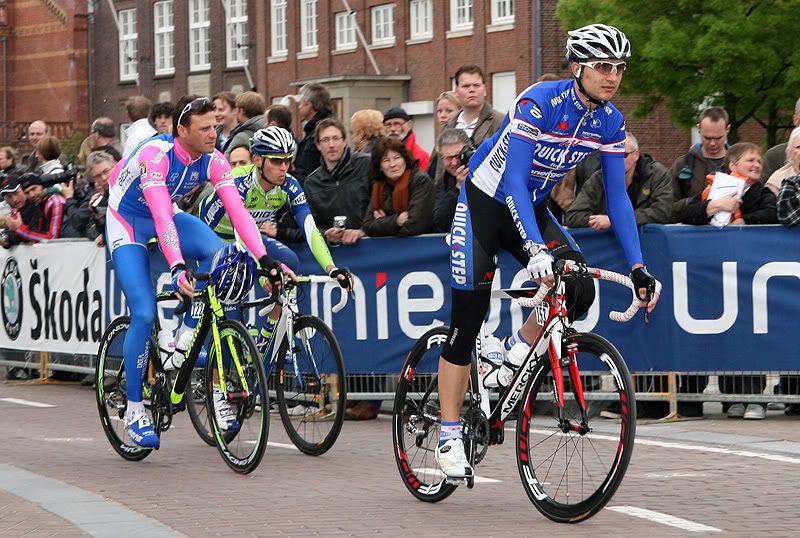 At first one by one.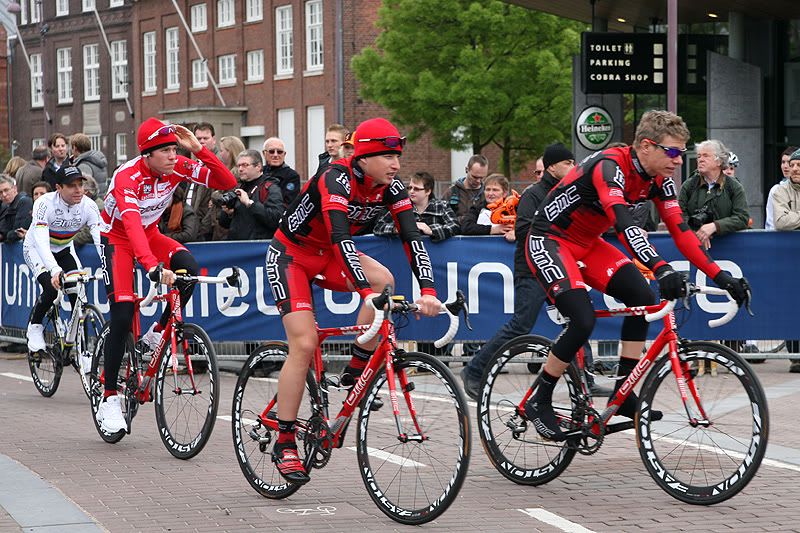 With the occasional team entrance.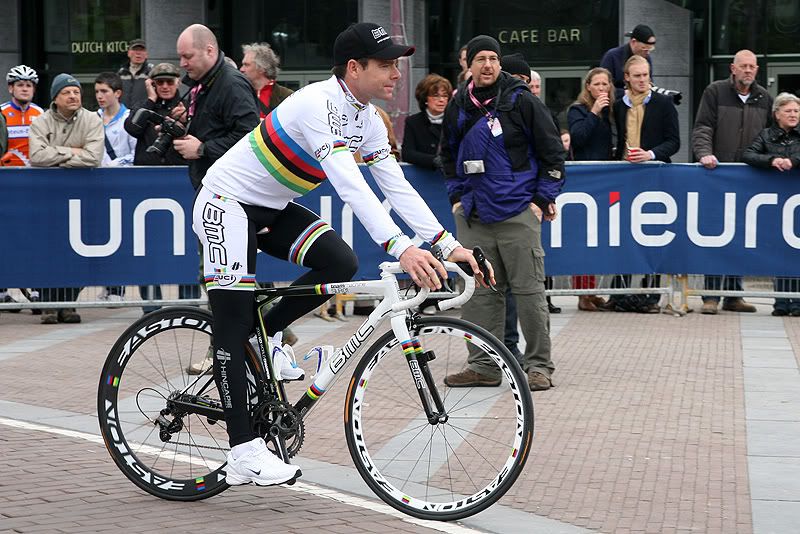 Including reigning World Champion
Cadel Evans
.
After signing in, and giving a short interview on the stage, Evans made his way back to where he arrived.
After that they started flowing in from all directions.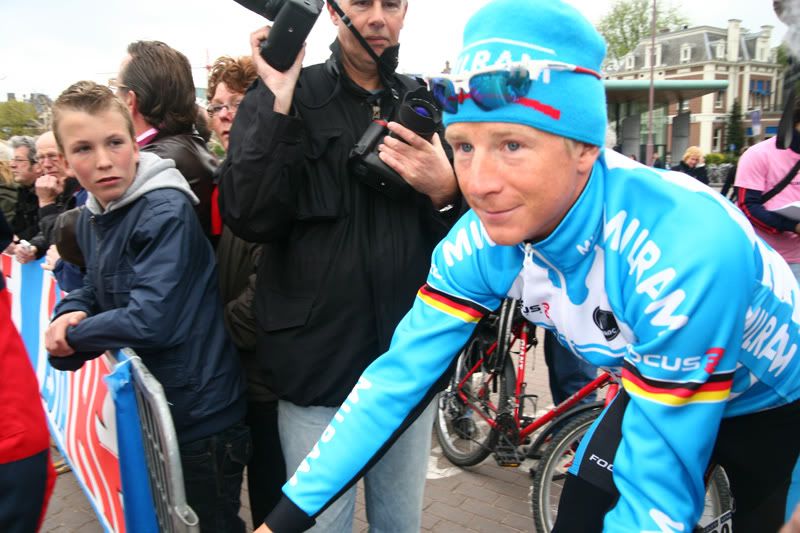 Our friend Fabian
even made an impromtu entrance at the corner of the gate we were leaning on.
This apparently confused the Carabinieri, because a few minutes later, when a local racer arrived to survey the show, the gate was opened for him to enter.
Young Danny
passed on the offer.
Meanwhile the show went on.
Danilo Hondo
seemed to enjoy being back.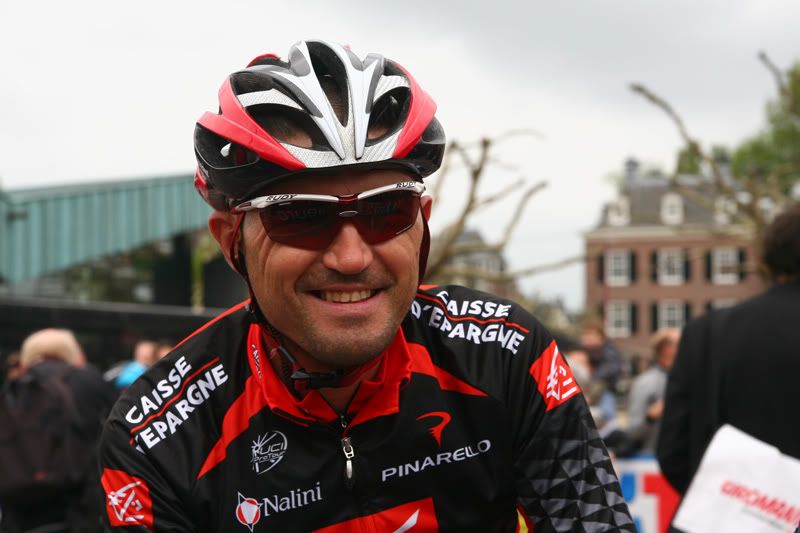 Mario Bruseghin cordially obliged requests to say cheese.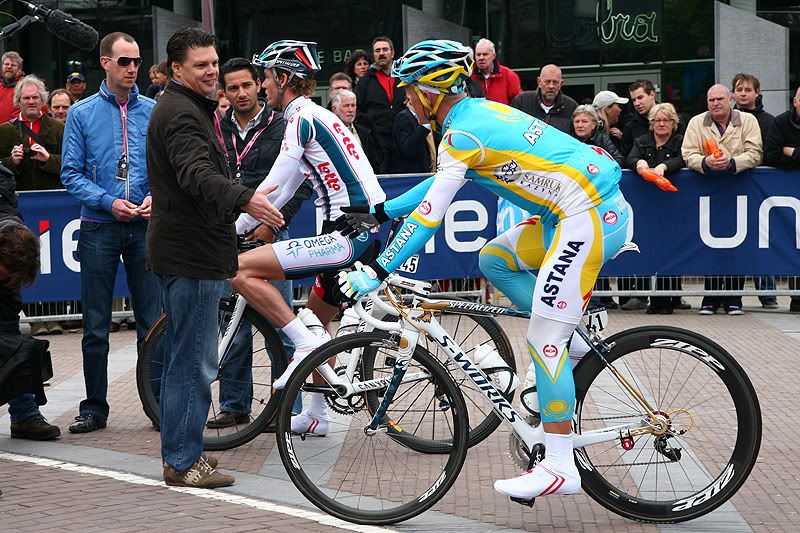 And
Vino
received a few welcome back handshakes.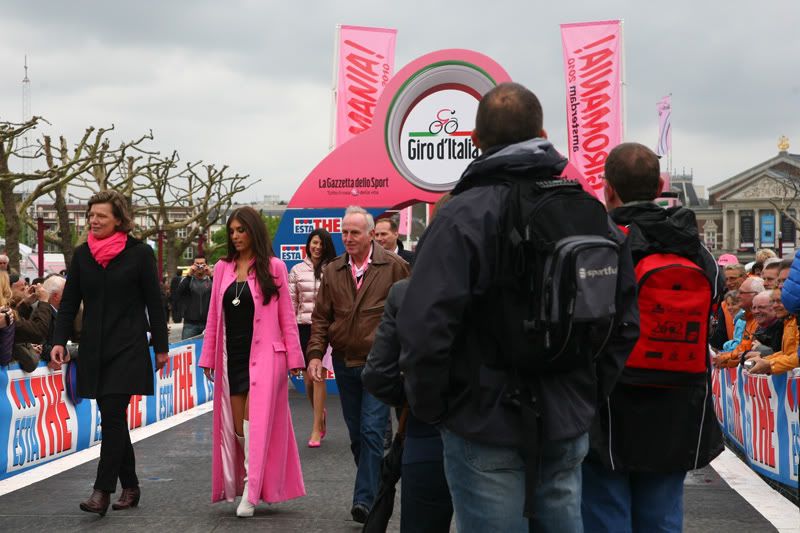 Time was ticking, and Yolanthe, accompanied by former Tour de France winner
Joep Zoetemelk
, made way to the official start line.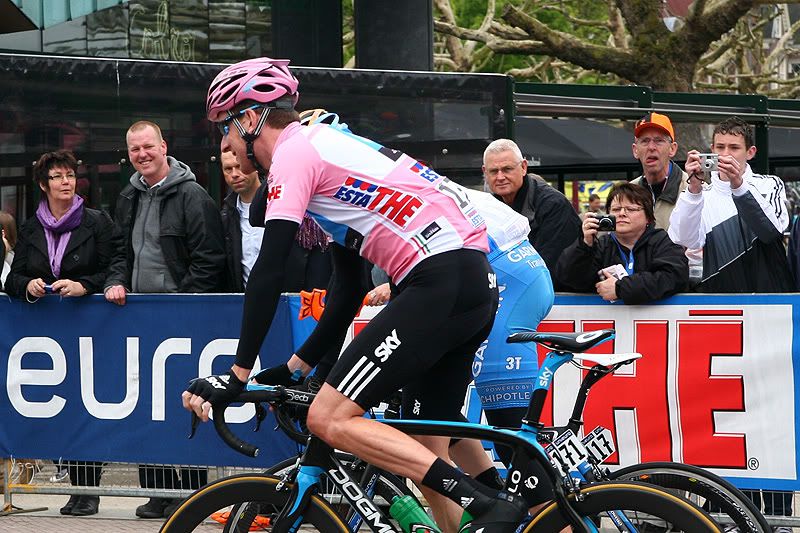 Having signed in, Mr. Wiggins sat in her draft.
The pleoton was almost complete. Just one more rider had yet to return from signing in.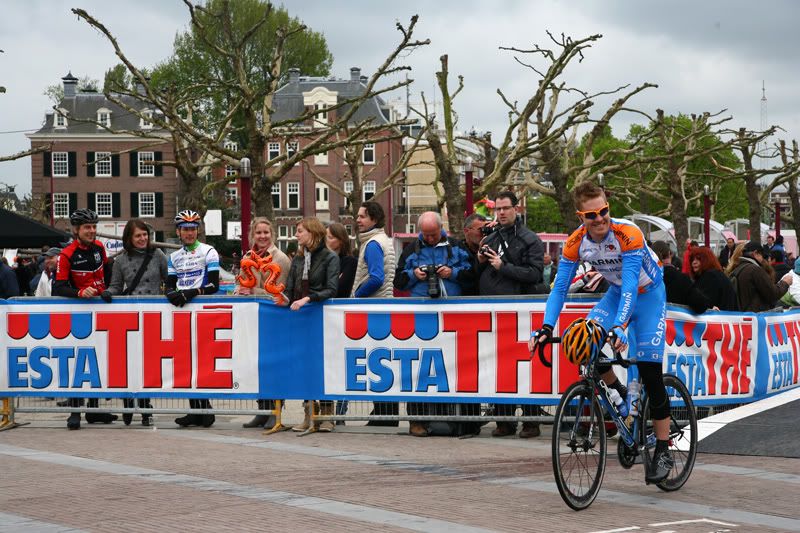 It's Tyler Farrar.
He pulls up to the back of the group, and kicks back.
He's obviously relaxed.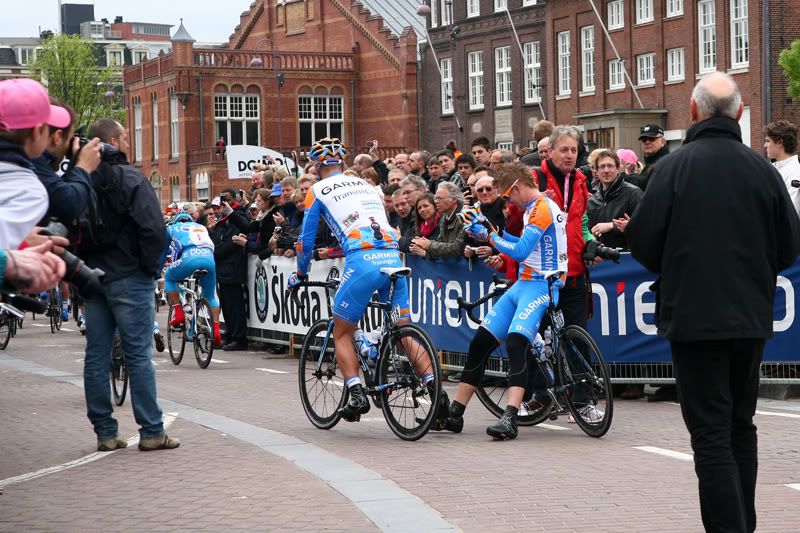 So relaxed, that as the peloton departs, he has yet to clip in.
Better hurry up,
you've got a race to win
.